McMaster program connects students and older adults during a year of social isolation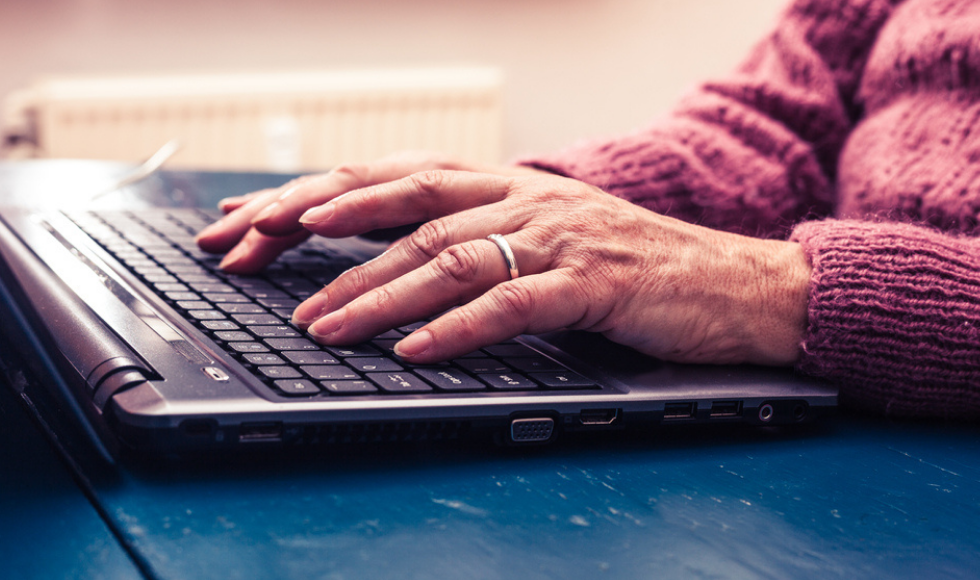 'Meet My Hamilton' is virtual program offered by MIRA. Participation has doubled over the past year, with evidence that there is immense value to intergenerational learning.
---
For Sheila Idoine, being an active community member has always been important, but in the time of COVID, she says it's especially important to stay positive and connected.
"Because we're so limited with Zoom, it's important to introduce our passions with other people and learn from them," says Idoine, a Hamiltonian in her late 70s. "I think a lot of old people think old and I don't ever want to do that. I want to see the world how other people see it."
Through McMaster's inaugural 'Meet My Hamilton' program, Idoine is doing just that.
As one of the participants over the age of 65, Idoine is connected to a group of undergraduate students through virtual ​activities held on a bi-monthly basis. Offered by the McMaster Institute for Research on Aging (MIRA), these sessions give older adults ​and undergraduate students the opportunity to have conversations, build new relationships and learn more about each other.
While intergenerational learning activities are not new to the McMaster campus, Meet My Hamilton was designed during the pandemic, which shaped the format and focus of conversation. During Meet My Hamilton sessions, older adults and students were sorted into Zoom breakout rooms for smaller group discussions, as well as organized games and activities.
As both generations are physical distanced, program manager Allison Ward reflects that the relaxed virtual environment provided a way for both groups to combat social isolation during the pandemic.
"Contrary to the idea that older adults might not be as savvy with technology, they all adapted quickly to the format." says Ward. "In an unusual year, it was important for us to rework the program to still give students a sense of community and older adults, an opportunity to connect."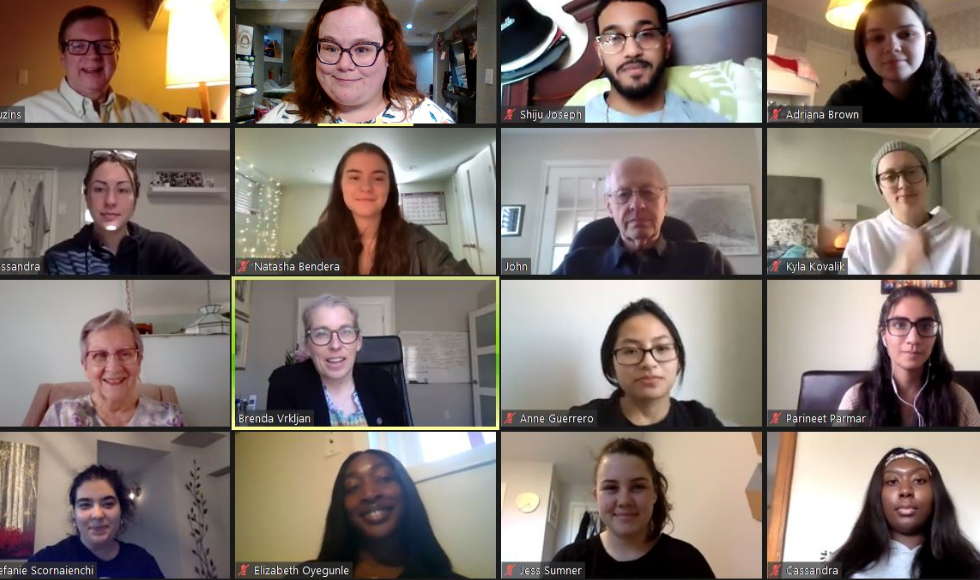 Participant Julian Meier, a fourth-year kinesiology student and program participant, says he was surprised by how interested the older generation was in student life.
"Before this program, I hadn't had many conversations with people of an older generation," says Meier. "They were so interested in what remote learning was like for us over the past year and what we were studying."
Stefanie Scornaienchi, a recent graduate of the kinesiology program, says she found value in relating to a different generation's experience of COVID-19. "Meeting with an older generation every two weeks gave me insight into what it means to be an older person in Canada," says Scornaienchi. "It showed me how they too are affected by the pandemic in different, but in no less significant, ways."
In fall 2020, Meet My Hamilton had 10 students and 10 older adult participants. By the winter term, the number of students tripled, and the number of older adults doubled. Based on post-program surveys, MIRA found that the majority of participants had a changed perception of the other generation and a greater understanding of their perspectives and life experiences.
Brenda Vrkljan, professor of occupational therapy and co-developer of Meet My Hamilton, rooted the program's design in findings from her co-authored research on the benefits of cross-generational learning. In her work, she highlights how universities are well-positioned to facilitate these connections.
Vrkljan says the design of Meet My Hamilton and its resulting success demonstrate the practical value of intergenerational programming for both age cohorts.
"Since the launch of this online program last September, it has become a critical bridge for engaging older adults and undergraduates in our community," she says. "In turn, this has broken down ageist stereotypes on both sides."
Len Collins '74, another participant from the 65+ group and a retired business leader, says he could see this type of intergenerational forum expanding to discuss issues of the day, from climate change to freedom of speech.
"I think what students get out of the program is the benefit of hearing life experiences that may help as they launch their careers," says Collins. "What I get from them is this different perspective and a sense of what matters to young people today. It was a great experience and a lot of fun, too."