McMaster profs, pianist, grad appointed to Order of Canada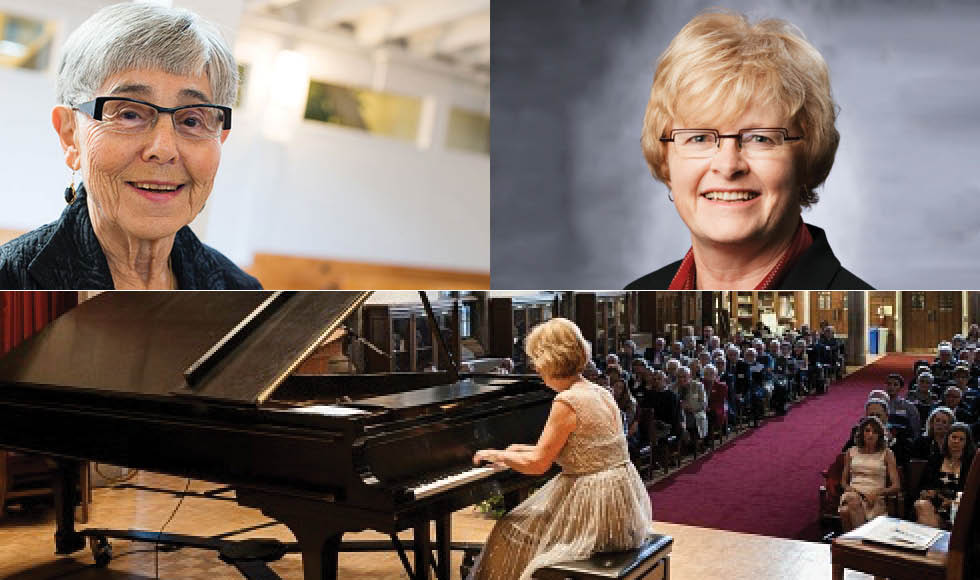 ---
Two professors of the Faculty of Health Sciences who spent their careers improving the lives of women and children across the country, and a world-renowned classical pianist known for her recordings of the music of Franz Liszt, have been named to the Order of Canada.
May Cohen is a professor emerita of the Department of Family Medicine for McMaster's Michael G. DeGroote School of Medicine. She was appointed for "her exemplary leadership on the establishment and growth of the field of women's health in Canada."
Mary Law is a professor emerita and former associate dean, health sciences (rehabilitation). Her appointment was "for transformative work in the field of occupational therapy, which has set the standard for research and shaped clinical practice in Canada."
Valerie Tryon was appointed McMaster's first Artist-in-Residence in 1980, and is being honoured for her celebrated career as well as her contributions to music education and culture.
They were three of a total of 125 appointments announced by Julie Payette, Governor General of Canada. The Order of Canada is one of the nation's highest civilian honours, recognizing outstanding achievement, dedication to community and service to the nation.
May Cohen joined McMaster in 1977 and, as an educator, researcher and physician, sought to raise awareness of gender and equity issues in medicine. In particular, she was a trailblazer in promoting the equal participation of women physicians in medicine and the mainstreaming of women's health issues. She fostered the recognition of gender as a determinant of health – a concept now widely accepted. Cohen retired in 1997.
Mary Law was pivotal in the advancement of academic rehabilitation science in Canada. While at McMaster from 1987 until her retirement in 2014, she was co-founder of CanChild, a national, multi-disciplinary research centre that changed the approach to child disability research to include their families.
As associate dean for the School of Rehabilitation Science from 2000 to 2010, Law quintupled the research mandate while adding new innovative educational programs, including McMaster's first online master's degree. She has been called 'an icon of her profession'.
"These two professors spent their careers breaking new ground in their fields, which resulted in a major flow of positive change in Canadian society and health care," said Paul O'Byrne, dean and vice-president of the Faculty of Health Sciences at McMaster. "We're proud of their well-deserved recognition as Officers of the Order of Canada."
Tryon, who was born in Britain but has lived in Canada since 1971, told the Hamilton Spectator that it means a "great deal" to be recognized by her adoptive country.
"I couldn't believe it when they gave me the good news," she said.
Sociology grad Anne Martin-Matthews, who studies the sociology of aging as a researcher at UBC, was also named to the Order.
All four women will be invited to accept the insignia at a ceremony held at a later date.