McMaster proceeds with downtown grad student residence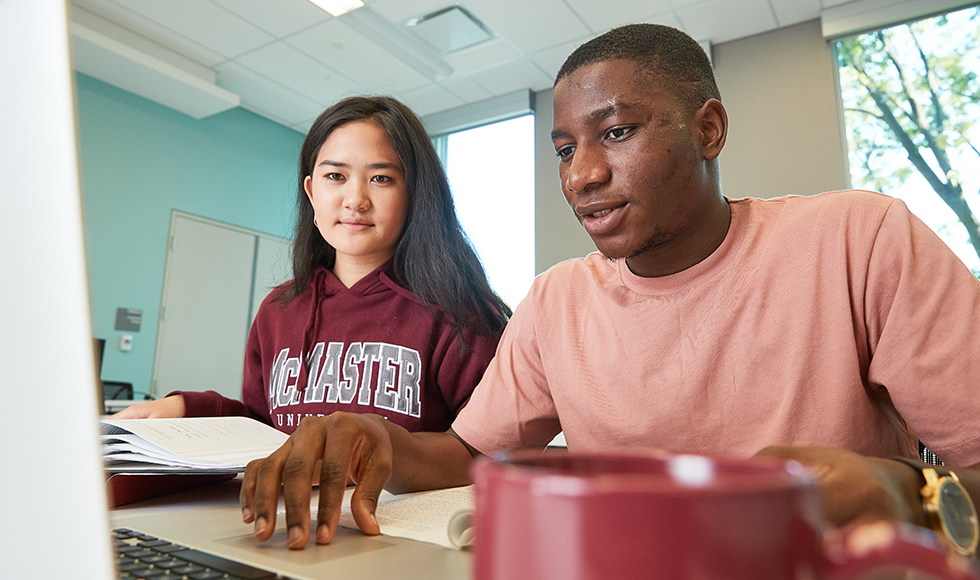 ---
McMaster is proceeding with its new downtown Hamilton residence for graduate students, the next in a series of developments expanding student housing and continuing the University's significant investment in a revitalized city centre.
The residence will be constructed on the southwest corner of King and Bay Streets. McMaster's first purpose-built residence specifically for grad students and their families will house 600 students living in studio, one, and two-bedroom apartments.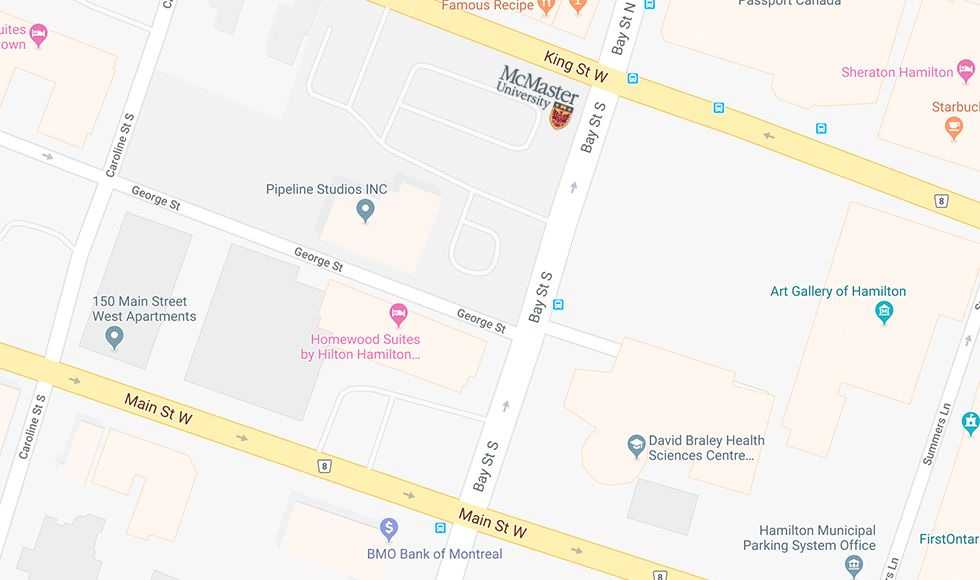 It will be constructed and financed through a public-private partnership including the University and Knightstone Capital, a company that specializes in developing academic residences.
"This new residence fills a significant gap at McMaster," says Roger Couldrey, vice-president Administration. "We are among the few universities in Ontario without a dedicated grad student residence, and we are now in a much better competitive position to recruit even more of the best minds to Hamilton."
The project is a further investment in housing for McMaster students. Currently more than one-million square feet of new residence space is under construction or in the planning stages.
McMaster has grown its presence in downtown Hamilton over the past few years. The University's Centre for Continuing Education is located at One James North in the Jackson Square development , where hundreds of students attend classes and complete diplomas and certificates. That downtown location is also home to finance and advancement staff.
In 2015, McMaster opened the David Braley Health Sciences Centre at 100 Main Street West, directly across from Hamilton City Hall. The building is home to the Family Medicine team and several clinics providing health care to thousands of Hamiltonians. Hamilton's Public Health unit is also located at that site.
"The University is investing in the downtown because it understands the city's priority of a revitalized core. We're proud to play a role in helping advance Hamilton," Couldrey says.
The grad residence will include parking for McMaster staff and faculty currently working downtown, as well as spaces for students living in the building. It will have easy access to the LRT that will connect it to the West Hamilton campus.
On the West Hamilton campus, McMaster is nearing completion of the Peter George Centre for Living and Learning which will house 500 undergraduate students. The University is finalizing the design for a proposed undergraduate student residence to be constructed on land it owns immediately adjacent to the University on Main Street West at Forsyth.