McMaster partners with Canadian universities to target greenhouse gas emissions and climate risk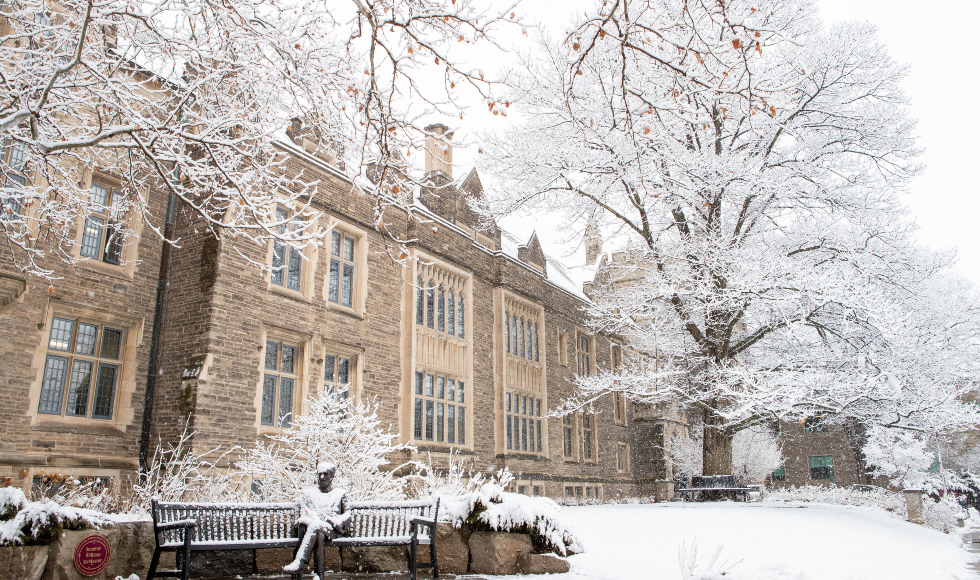 ---
McMaster is one of 10 universities across the country to form the University Network for Investor Engagement (UNIE) that will actively engage companies to accelerate their transition to a new zero carbon economy.
"As investors, McMaster has the opportunity to use our endowment and pension plans to influence corporate behavior and, together with our colleagues across Canada, we can make a real difference," said Roger Couldrey, vice-president, Administration.
Other participants in the initial coalition include Carleton University, Concordia University, McGill University, Mount Allison University, Université de Montréal, University of St. Michael's College, University of Toronto Asset Management, University of Victoria and York University.
"The transition away from carbon will require substantial changes in energy generation and use," said Deidre Henne, McMaster's AVP, Administration and chief financial officer. "Working together through UNIE and with our own investment managers we can utilize investor engagement to make change happen."
The UNIE initiative is launching in partnership with the Shareholder Association for Research and Education (SHARE), a non-profit investor advocacy organization, leverage investor engagement to reduce climate change risks.
"These universities are showing leadership in addressing the climate crisis. Working together in one program amplifies each institution's voice and leverages their power to bring about change," said Kevin Thomas, chief executive officer at SHARE.
The UNIE initiative is focused both on reducing greenhouse gas emissions and accelerating the transition to a low carbon economy.
"The actions taken by institutional investors today will play a crucial role in determining how society fares in the face of climate change," said Thomas.