McMaster observes Day of Remembrance and Action on Violence Against Women with campus events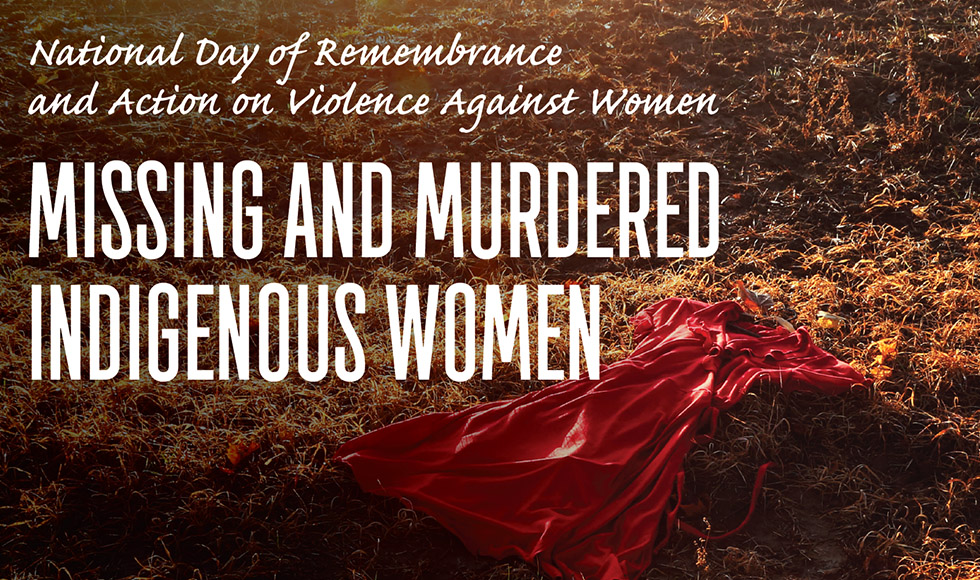 ---
McMaster University's Anti-Violence Network and Indigenous Studies Program are observing the National Day of Remembrance and Action on Violence Against Women by commemorating the 14 women murdered on December 6, 1989 in the event that has become known as the "Montreal Massacre", the five women from the McMaster community who have been murdered, and the 1,200 or more Indigenous women who have been murdered or remain unaccounted for, including loved ones of students, staff and faculty at McMaster University.
Here's a look at what's planned:
LOCATION:
Wilson Hall, Social Science Community Room, room 1003 (Sterling Street Entrance)
11:30 a.m.: Traditional Opening (Thanksgiving Address) and Welcome
11:45 a.m.: Keynote Panel: Violence Against Women and Acts of Resistance
Speakers include:
Beverly Jacobs, Walking With Our Sisters
Kim Jones, Women in Engineering
Sahra Soudi and Gachi Issa, McMaster Womynists
Location:
Indigenous Studies Program Ceremonial room, LR Wilson Hall, room 1811
All day: Poster display of Missing and Murdered Indigenous Women: Life-size portraits featuring the lives, and lives taken, of more than 40 women.
Location: Throughout campus
All day: REDress project: 100 red outfits will be hung around campus to raise awareness of Missing and Murdered Indigenous women in Canada. Red outfits will also be featured in a social media campaign with #MMIW  #REDress #antiviolencemac2017
Location: Memorial plaque to Missing and Murdered Indigenous Women, outside front doors to LR Wilson Hall at the Sterling Street entrance to campus
1:00 p.m.: Ceremony in honour of Missing and Murdered Indigenous Women: Families of Missing and Murdered Indigenous Women will honour their memory of at the recently commemorated memorial plaque and three white pine trees at LR Wilson Hall, which is also home to McMaster's Indigenous Studies Program.
The inscription on the plaque reads:  In honour of our missing and murdered Indigenous mothers, grandmothers, daughters, sisters, aunties, nieces, cousins, partners, and friends. Your families, communities, and nations will tell your stories…
PLEASE NOTE: Out of respect for the ceremony, the organizers request that no photographs or videos be taken during the plaque ceremony. For stock images of the plaque and trees please contact Indigenous Studies Program Academic Director Vanessa Watts in advance of December 6.
Information on the locations, descriptions and dedication dates for five memorial sites on campus is available here: http://bit.ly/2BwP84N
Information and background on the December 6 National Day of Remembrance and Action on Violence Against Women is available here: http://bit.ly/2zQFzQJ
Information about The REDress Project is available here: http://www.theredressproject.org/
Contact:
Stephanie Morningstar, Event Organizer: mornings@mcmaster.ca,  (905) 531-7616
Vanessa Watts, Academic Director, McMaster Indigenous Studies Program: wattsv@mcmaster.ca; 905-525-9140, ext. 26119