McMaster nursing student shares notes from Honduran medical trip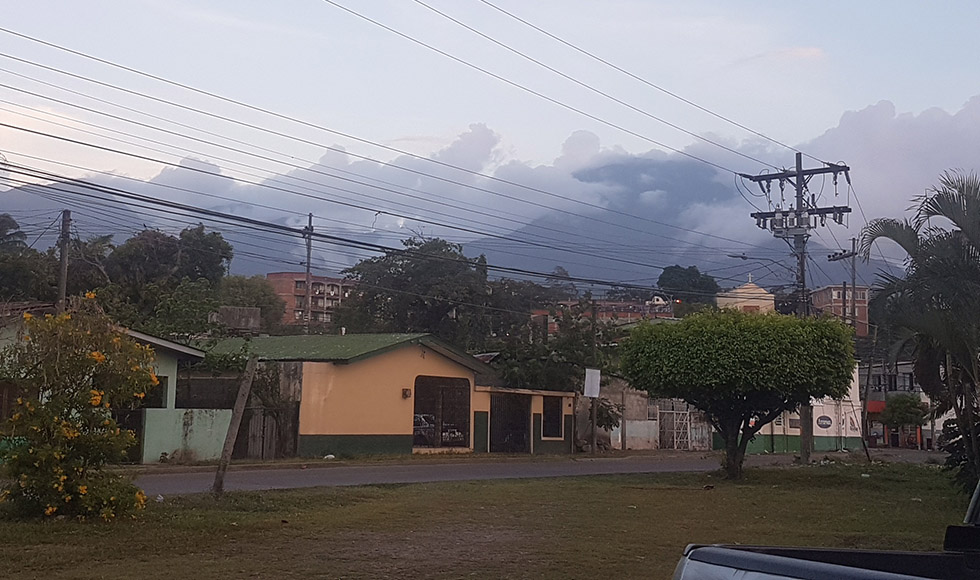 ---
Sydney Taylor, who is in her fourth year in nursing at McMaster University, travelled to Honduras with Medical Ministry International for two weeks in July. She was part of an interdisciplinary team providing primary care and dental work, along with health education in the Central American republic.
Here, Sydney shares highlights of her journey in her own words: 
In the month of July, I joined an international medical team with the ambition of organizing pop-up clinics in La Ceiba, Honduras, and the surrounding rural villages.
Beyond the exposure to new medicine and clinical skills, this trip's true value was rooted in becoming a better learner and compassionate care provider capable of working amongst unfamiliar cultures, languages, religions, and political circumstances. If there are any students or existing professionals interested in global health, public health, politics, anthropology, etc., I highly recommend learning from a community different than your own. The skills and lessons learned may be entirely unexpected and long-lasting.
Under the guidance of my past clinical tutor, Marcella Veenman-Mulder, two McMaster-Mohawk-Conestoga nursing students, Megan Pople, and Brittany Thornhill, and 10 other wonderful volunteers, we provided care to approximately 100 patients per day. Some of the work we did as nursing students included providing health teaching, completing basic clinical skills (wound dressings, etc.), addressing medical situations (hyperglycemic shock, heart failure, etc.), and initiating difficult conversations on such topics as intimate partner violence or end of life care. These two weeks for us as students were filled with many rewarding moments, and a wide collection of difficult ones.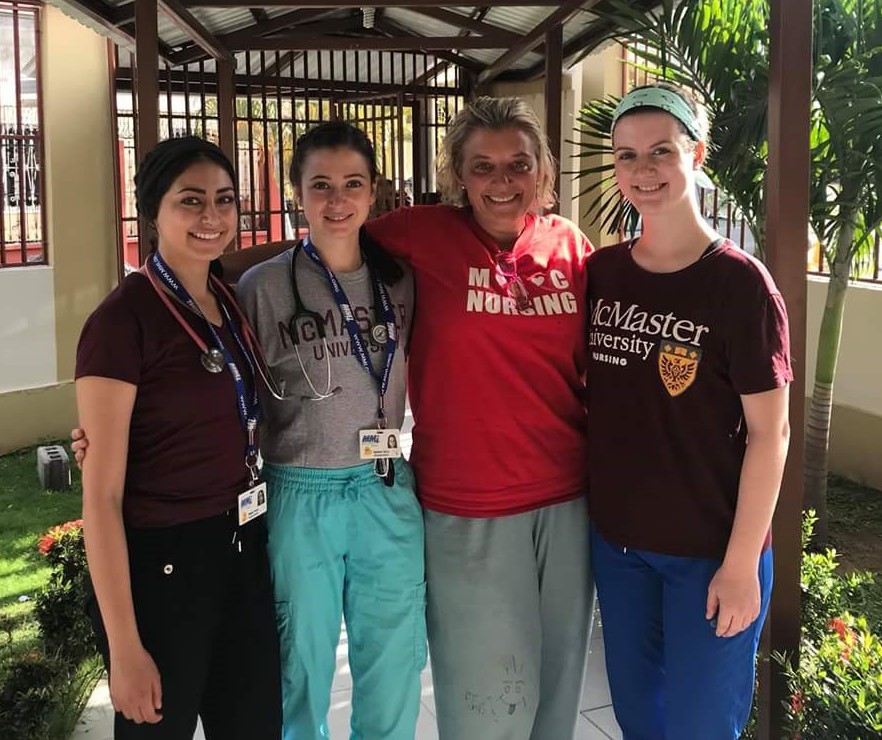 The largest challenge for me was operating amongst the disparity and political unrest. It was impossible to grow numb to the reality of the national political circumstances during my short two-week stay. At every clinic and every corner, poverty and disparity were unavoidable. The lack of access to basic services was overwhelming, and with that, the general health and safety of communities were unlike anything I had ever seen.
That said, I did not experience uneasiness during the trip. I very quickly became much more comfortable, particularly thanks to the warm and welcoming nature of the rural villages we visited. The community members were eager to invite us into their lives, often offering stories, meals, and introductions to their immediate, and sometimes even distant, relatives.
My strongest memory associated with the trip may be the lasting impression of faith and hope within the country. Although I do not have any personal relationships with faith, I can begin to understand how faith and hope serve in some areas of the world – as seen in Honduras. For instance, when one's opportunities are so severely limited, such as the lack of a complete education, freedom from poverty, a community free of violence, or access to health care, one can understand the use of hope, or sometimes prayer, in the pursuit for a safer tomorrow. 
I am grateful for the incredibly warm welcome from the city of La Ceiba and nearby rural communities. With each interaction, we were developing meaningful connections and relationships that contradicted the typical distrust associated with outsiders, government officials, and care providers. In addition, I must thank Marcella, who consistently encourages myself and all of her students to "trust the process" of McMaster's School of Nursing, have evidence for everything, relate situations back to nursing theory, and always consider the bigger picture. Her leadership brought me to an unknown country, and her teaching inspired me to explore the unlimited potential and possibilities of nursing.