McMaster named a Top Employer in the Hamilton-Niagara region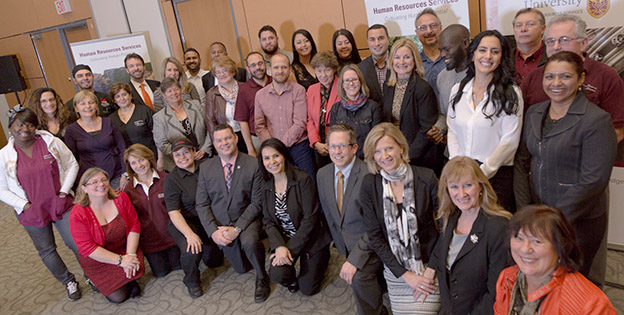 Some of the 6,800 staff members who help make McMaster a great place to work.
---
McMaster University has been named one of Hamilton-Niagara's Top Employers for 2016.
Now entering its ninth year, Hamilton-Niagara's Top Employers is an annual competition organized by the editors of Canada's Top 100 Employers. This special designation recognizes the Hamilton-Niagara employers that offer exceptional places to work.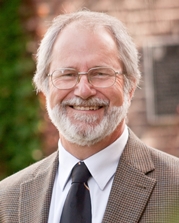 "This is a wonderful honour and a great acknowledgment of the strength of the McMaster community," says president Patrick Deane. "Our people are truly our greatest asset – they are the reason for the University's success."
Deane notes that McMaster is one of only four Canadian universities to be consistently ranked in the Top 100 in the world by a number of prestigious academic ranking systems.
"We have achieved these results year after year, thanks to the dedication of our faculty and staff, working together across all areas, departments and campuses," says Deane.
"I'd like to take this opportunity to thank each and every one of you for your hard work and your support."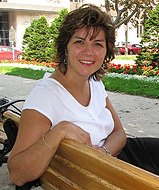 Wanda McKenna, executive director of human resources, notes that many of the University's employees live in the Hamilton-Niagara region.
"Being selected as one of the region's top employers really speaks to the quality of the people who work here and the terrific contribution everyone makes."
This is the first time that McMaster has submitted an application to this rigorous competition.
Employers must complete an extensive application, which includes eight categories: Physical Workplace; Work Atmosphere & Social; Health, Financial & Family Benefits; Vacation & Time Off; Employee Communications; Performance Management; Training & Skills Development; and Community Involvement.
Employers are then compared and evaluated to determine which offers the most progressive and forward-thinking programs.
McKenna acknowledged the extraordinary time and effort that went into preparing the application. More than 72 staff members from across all areas of the University – administrative, operational, academic – collaborated on McMaster's winning submission.
"We have a terrific community here at McMaster," says McKenna. "We all contribute to making this a great place to work."
Visit http://www.workingatmcmaster.ca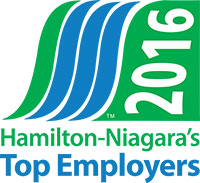 RELATED STORIES ON THE DAILY NEWS: