McMaster Museum of Art receives "extraordinary" gift of 250 plus works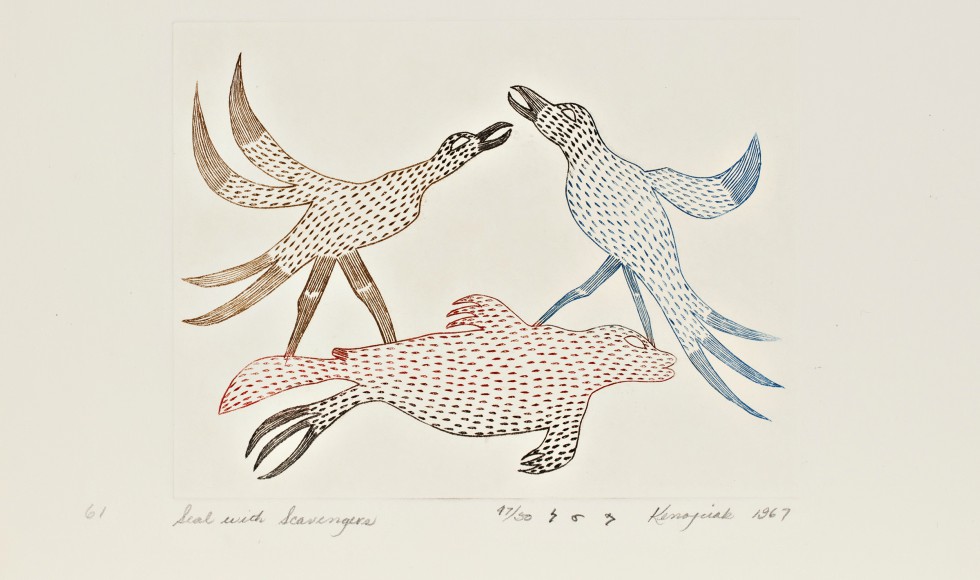 ---
The McMaster Museum of Art has received an exceptional collection of more than 250 pieces of art, including works by internationally renowned First Nations and Inuit artists, among many others.
Douglas Davidson, professor emeritus of biology, recently gifted his extensive collection of art to the Museum, which includes works by acclaimed artist Norval Morrisseau, widely considered to be the grandfather of modern Indigenous art, and Kenojuak, one of the best known and most celebrated Inuit artists of the last 50 years.
"We are grateful for this extraordinary gift, a testament to Douglas's enduring passion for art and scholarship, and his discerning eye," said Carol Podedworny, Director and Chief Curator, McMaster Museum of Art.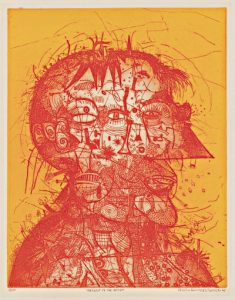 Included in the collection are European and post-War modern prints by various artists such as Karel Appel, Milton Avery, Corneille (Dutch "Cobra" artist), Alan Davie, Stanley Hayter, Henry Moore, Ben Nicholson, Eduardo Paolozzi, Victor Pasmore, Georges Rouault, and Antonio Saura; Canadian post-1960 works by David Blackwood, John Hartman, Toni Onley, Jack Shadbolt; plus Canadian stage design drawings, works by American artist Leonard Baskin, and an engraving by 18thcentury master, Tiepolo.
The collection also features Inuit prints, drawings, and carvings by such artists as Johnniebo, Kalvak, and Ohovelok, and First Nations paintings, drawings and prints by Roy Thomas, Daphne Odjig and Joshim Kakegamic.
"Postdoctoral Fellowships, for many scientists, provided opportunities to visit major cities and to see different continents," says Davidson. "These visits opened contacts with other scientists and new ideas and technologies. A less obvious spin-off was the exposure of scientists to the art of the countries they were visiting, and the purchase of exciting graphic works."
"These purchases were often the start of new collections, " he continues. "Much of the stimulus for my collecting came from seeing works that were new to me while I was on a trip to attend a scientific Congress. The collection continued to grow as my interest expanded in the art of Canadian artists."
Davidson joined the faculty of McMaster's Department of Biology in 1969 and continued to be active in the Department after his retirement in 1988.  He served on the President's Art Board from 1975-1979. In 1991 he joined the Museum's Acquisitions Committee, which guides all art purchases and collecting policies, and remained an active member until the end of 2017.
This generous gift is only the most recent of many contributions he has made to the arts during his long tenure at the University:  in 1987, he made his first donation of art to the Museum (then "McMaster University Art Gallery"), a gift which included three German Expressionist prints. One of the expressionist prints, by Erich Heckel is currently on view in the Museum's exhibition Living Building Thinkingat the Vancouver Art Gallery.
As recently as 2016, Davidson gifted a large oil painting, Anne, with hands on shoulder, by English artist John Bratby.
A celebratory exhibition is being planned.
*Feature image above is by Kenojuak Ashevak (Inuit, 1927-2013), Seal with Scavengers, 1967. Engraving on paper (25 x 33 cm.), McMaster Museum of Art Collection. Gift of Douglas Davidson, 2018. Copyright Dorset Fine Arts.