McMaster MD alumna helping Team Canada athletes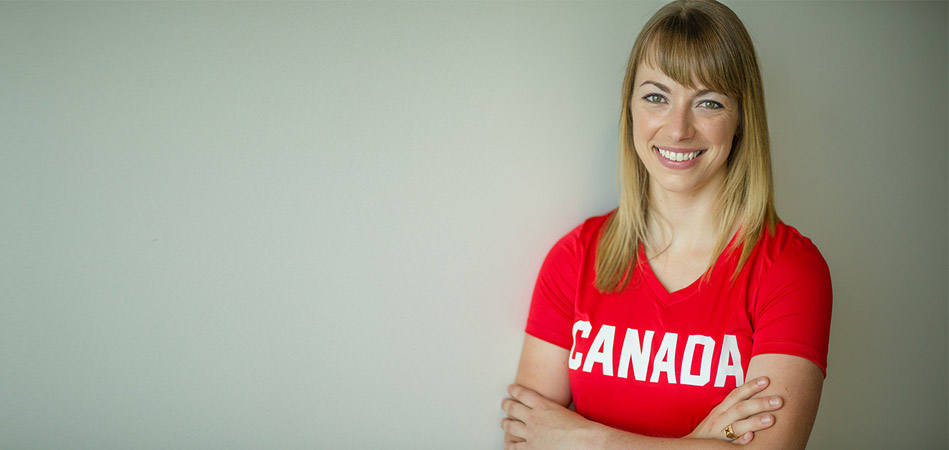 Janet McMordie, a McMaster University '13 MD alumna, is part of a six-physician group with Team Canada at the FISU Summer Universiade in Taipei, Taiwan.
---
Janet McMordie, a McMaster University 2013 MD alumna, is keeping Canadian athletes at the top of their games at the FISU (International University Sports Federation) 29th Summer Universiade 2017 in Taipei, Taiwan.
A sports medicine physician, McMordie is part of the team of medical professionals with Team Canada at the event.
The competition runs from August 19 to 30 and features more than 9,000 student-athletes and officials from more than 170 countries. The Universiade is the second-largest multi-sport games next to the Summer Olympics.
"I knew the FISU games would be an incredible experience working with elite athletes, as well as leaders in the field of sports medicine," said McMordie from Taipei.
"I love being part of a multi-disciplinary medical team and collaborating with physiotherapists, athletic therapists, chiropractors and massage therapists.  I'm also extremely proud to be Canadian and getting to represent Canada at these games is such an honour."
Keeping athletes of all abilities healthy is a passion for McMordie. She's a sports medicine physician in Orillia, Ont. and consults at a nurse practitioner clinic in Horseshoe Valley. She also volunteered with the medical team for Team Canada at the Toronto 2015 Pan Am/Parapan Am Games.
McMordie said she is part of a six-physician group with Team Canada at this FISU Summer Universiade. The physicians staff the medical clinic throughout the day and are on-call overnight.
They are also assigned to cover different teams of athletes. McMordie is specifically responsible for the Team Canada divers and gymnasts.
"I'm excited for the athletes, many who are representing Team Canada for the first time, to compete on the world stage," she said. "You can feel their excitement growing."
McMordie, who has bachelor and master degrees in kinesiology, said she knew she wanted to pursue sports medicine since her first year at the Michael G. DeGroote School of Medicine.
The sportswoman who can be found cycling and kayaking in Orillia when she's not in the office said her career as a sports medicine physician is incredibly rewarding.
"I love using anatomy and physics to both diagnose and treat," she said. "I'm also very passionate about exercise and physical activity, and this career allows me to be an advocate for that."