McMaster Learning for 55+ courses now available for older adults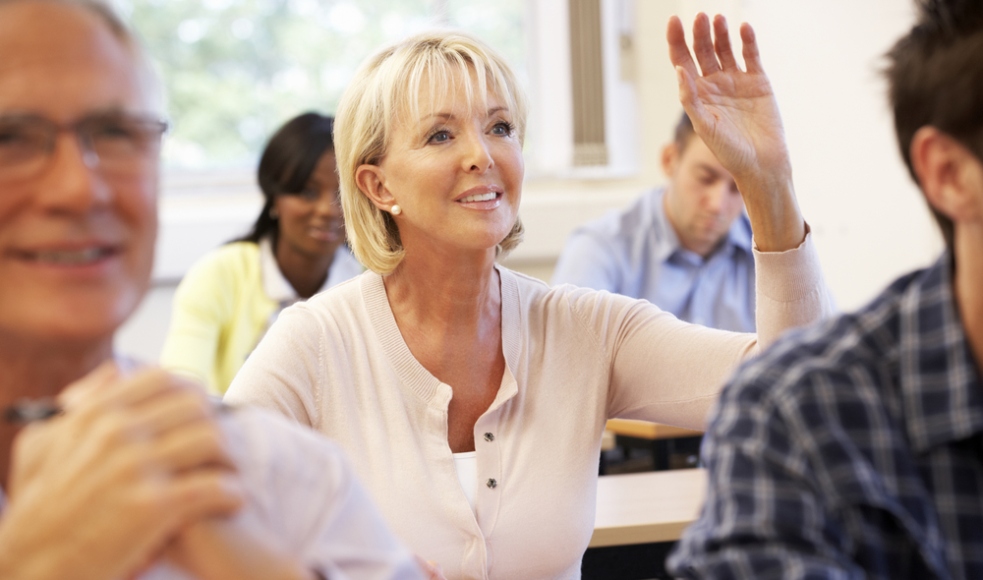 Photo by Shutterstock/Monkey Business Images
---
McMaster University Continuing Education has launched the McMaster Learning for 55+ program, which gives older adults access to a variety of courses developed specifically for them. Designed by experienced facilitators, these courses are available to older adults living in Hamilton and the surrounding area who are interested in continuing their education.
Classes will be held at McMaster Continuing Education's downtown location at One James North, Hamilton. Courses will run weekly over a four to six-week period on subjects that explore art, literature, science, health, wellness, business, politics and technology.
"At McMaster Continuing Education, we believe that the journey of learning never stops," says Lorraine Carter, director of McMaster Continuing Education. "The courses offered in McMaster Learning for 55+ have been designed to engage and enrich the lives of the mature learner and contribute to their mental and emotional wellness."
McMaster Continuing Education is one of Canada's largest and leading providers of academic certificate and diploma programs, professional development education, and corporate training.
McMaster's purpose is to develop and realize the potential of both individuals and society by providing education to thrive in a dynamic world. Programs are available in Business & Management, Communication & Design, Health & Social Services, and Technology.
More than 4,000 students take courses at McMaster Continuing Education each year.