McMaster ISci grad set to outwit, outplay and outlast on Survivor 42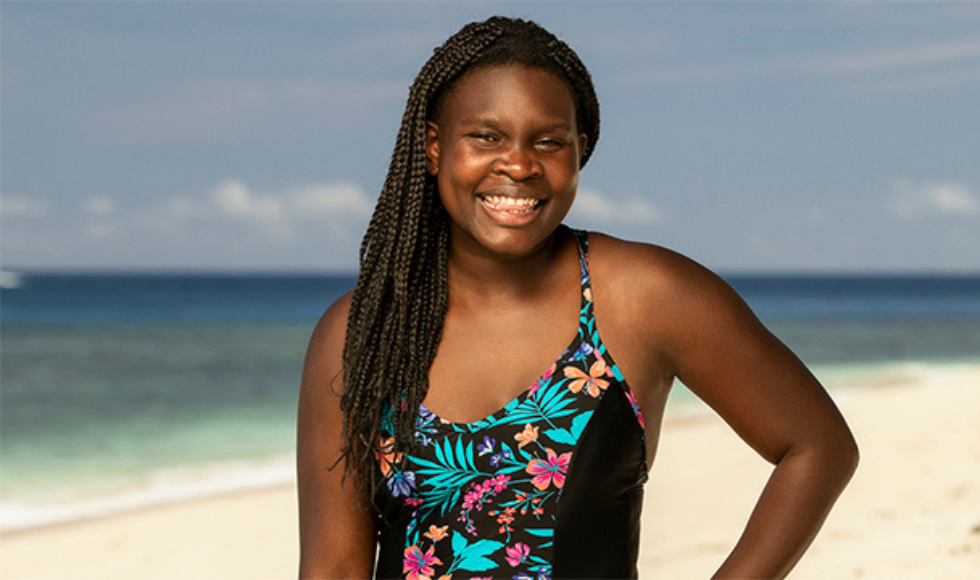 ---
When she was a student at McMaster, Maryanne Oketch's studies in the Integrated Science program often had her camping out in Thode library for hours, but she always found time to pursue things she was passionate about.
An outgoing, energetic student, Oketch left her mark on McMaster: Helping first years transition to university as an MSU Horizons volunteer and a Faculty of Science Welcome Week Representative; advocating for support for Black students through the student newspaper; and leading the bureaucratic processes of the McMaster Students Union as the Speaker.
Oketch graduated from ISci in 2020, at the start of the COVID-19 pandemic. Little did she know that a year later, she'd be competing to be the sole Survivor.
The 42nd season of Survivor, which premieres tonight, places cast members for 26 days on the Mamanuca Islands in Fiji, where they must compete in a series of team challenges, all while navigating social intricacies, hidden immunity idols and unexpected twists.
Oketch, one of 18 cast members, will join the Taku tribe and compete to win $1,000,000.
Oketch sat down with us to share what it takes to be a survivor.
Tell us why you wanted to be on Survivor.
I remember … It was right before starting an [Integrated Science] lab class and I had a little bit of time, so I'm like, "You know what? I'm going to go and watch the show."
It was on the 4th floor of Matthews Hall and it was the 37th season of Survivor, David vs. Goliath, and I was hooked. And then I found out that they started to accept Canadians and I'm like, "Wow, if they're accepting Canadians, I might as well apply."
So I applied, they liked me, and here I am today.
What drew you to the show?
I've always been a fan of reality game shows. But the thing about Survivor is that you not only are playing that reality game show with that social aspect, you're also on an island where you're slowly being deprived of your mental capacities, your physical capacities, and then you're also having to go and navigate a game where, in parts of the game … anyone could be voted out.
It's not just one or two people, it could be you. It could be somebody else. It's not just a simple thing, so it was just so intriguing to me.
How was the journey in applying and auditioning for Survivor? 
It was so interesting, because the first time I applied, you know, I didn't hear anything about it, but just learning and looking back, just seeing every experience that I had, just builds you up to be ready to apply so you get to know yourself better. Looking at my first clip … I just I love these parts, but then I can see how I've grown, and I was more ready to apply this time.
Looking back on those audition tapes, is there anything you learned from the process? 
One thing which I really learned about … was just my resilience. Especially when people disagree with you or maybe people dislike you, how you go and pick yourself up.
Even in that span of the year I was able to grow and communicate that resilience better than I was the year before. I would say that McMaster helped me with that resilience. I can think of specific events at McMaster, both good and some not so good that helped build that resilience.
You mentioned lessons in resilience. How did you incorporate these ideas into your strategy approaching season 42?
Going into the game, I feel as if one of the biggest things which I had to realize which just really taught me about resilience is that if you stumble in the game, if you mess up in the game, it's up to you.
You're going to decide if that's going to be the be all or end all, or if it's gonna be the thing that you're gonna pick yourself up and move forward from.
You know, there's times when you stumble in school and you mess up, and that can be just the thing — especially if it's the first time you failed — where you're like, "Oh my goodness, its the end of everything. I've messed it up."
I can tell you my first chemistry test, I think I got a 24 per cent. That was pretty rough, especially because when we go to university, we all worked hard to be there … It was the lowest mark, I dragged that curve down.
But in that moment I decided to go and pick myself up, take more time, review the way I was studying and move forward. And then I was able to go and finish with a decent mark in that class.
Is there anything you want to say to the McMaster community as we're all cheering you on during the premiere on March 9? 
Thode is the best library, don't get me wrong. If you want to be on Survivor, you gotta go to Thode. That's all I'm saying.
No, but seriously, thank you all for your support. I've had McMaster students go and reach out to me about how they really are encouraged by me there.
It could be you, is what I want to say. So if you have always felt, "You know what, I think I wanna go on this show," it could be you. And that applies to life as well. Always. It could be you! Never be the one to reject yourself because it could be you.
See how the events of the season unfold and support Maryanne Oketch as she competes to become the sole survivor. Survivor 42 premieres Wednesday, March 9.