McMaster invests in teaching and learning innovation and implementation projects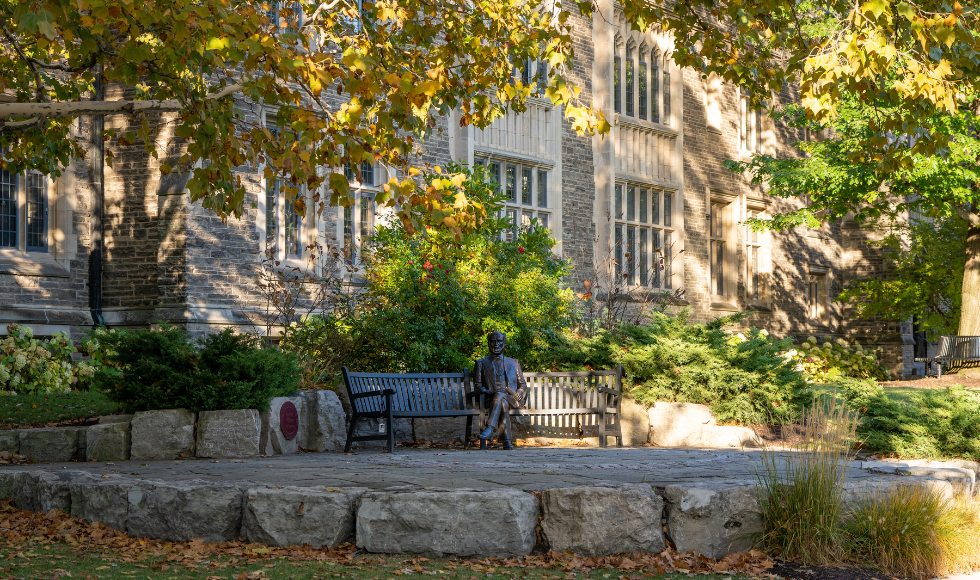 ---
The Office of the Vice-Provost, Teaching and Learning and the Paul R. MacPherson Institute for Leadership, Innovation, and Excellence in Teaching will distribute over $340,000 in funding to the inaugural cohort of Partnered in Teaching and Learning grant recipients for the 2022-2023 academic year.
"The enthusiasm from our community to explore and implement such diverse projects to enhance teaching and learning at McMaster is simply inspiring," said Kim Dej, Vice-Provost Teaching & Learning.
"In the longer term, it's also very exciting to think that these projects and this funding represent a commitment to help nurture a teaching and learning community that is brave, supportive, inclusive and collaborative."
More than 150 individuals across the six faculties and various central units will collaborate on 31 grant projects to implement the Partnered in Teaching and Learning Strategy. The goal of the grants is to support innovative thinking and novel approaches to teaching and learning within and beyond classrooms and within and across disciplines.
Kristina Durham, an assistant professor, recognized a growing need for more inclusive course curricula and teaching resources to reflect a diverse and growing population of student learners and clinical patients. Durham and her colleagues applied and were successful in their application to receive Seed Grant funding for the first cohort of Partnered in Teaching and Learning Grants.
"One of the main barriers in the field I teach is a lack of availability of evidence-based resources that explain clinical-based assessments across diverse skin tones," says Durham, who works in the School of Rehabilitation Sciences. "We are conducting this project to develop AnatoME, a curated catalogue of appraised and inclusive resources so that instructors and learners University-wide are supported in their adoption of diverse and inclusive resources in course curricula."
Altogether, 20 Seed Grants of up to $4,000 were awarded to support projects that immediately and directly impact student learning experiences within an academic course or activities that complement learning through innovation and development. The activities proposed by grant recipients were diverse and wide-reaching with many focusing on improving inclusivity, equity and diversity at the course or program level.
Durham also believes the grants support the development of positive relationships through collaboration and mentorship of student partners from equity-deserving groups.
"I think being a part of an interdisciplinary team with diverse backgrounds and with various levels of experience and education has challenged my way of thinking," says Adam Arca, a fourth-year health sciences student and collaborator on the AnatoME project.
"The team has really fostered a community that is open and considerate of every member's learning goals. Each session, we are given the opportunity to try new skills and develop ourselves as researchers. Every time I walk into our meeting room, I know it is a safe space to make mistakes, to ask questions and to grow."
While the focus of their current work is to make changes that will have a direct impact at McMaster, some student contributors have even higher hopes.
"It will be exciting to see how all the curriculums across the Faculty of Health Sciences implement these changes to train our future health-care professionals," says Ebuka Osuji, a student collaborator and second year masters student in the physiotherapy program. "Our hope is that the work we do here will evolve what clinical assessment looks like at the national and global level."
In addition to the 20 Seed Grants, 11 Garden Grants of up to $25,000 were awarded this year — five more than originally planned thanks to generous contributions of funds by the David Farrar, the president of McMaster University and Paul O'Byrne, vice-president and dean of the Faculty of Health Sciences.
The next call for applications will begin in April 2023. Visit the Partnered in Teaching and Learning Grants webpage to learn more about all of the successful projects.