McMaster faculty key in $60M advance on cancer research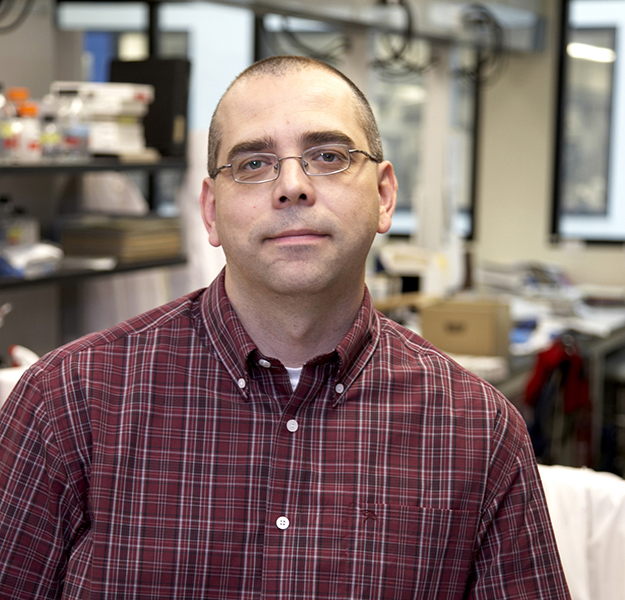 'This is a big achievement,' said Brian Lichty, associate professor of pathology and molecular medicine. 'This is the single biggest funding commitment the federal government has ever made to cancer immunotherapy, and this will significantly speed up Canadian development of the next generation of cancer care. This will be important to many Canadians.'
---
McMaster faculty are taking lead roles in a new Network of Centres of Excellence (NCE) devoted to cancer research, the Government of Canada announced Monday.
They are involved in the Biotherapeutics for Cancer Treatment (BioCanRx), which will receive $25M from the federal government and an additional $35M from partners to investigate biotherapeutics, which hold the potential to completely eliminate advanced cancers with fewer side effects than current treatments.
Three researchers of the McMaster Immunology Research Centre are involved in the project.
Brian Lichty will lead the oncolytic viruses area of BioCanRx, and he is a member of its research management committee. He is an associate professor of pathology and molecular medicine of the Michael G. DeGroote School of Medicine.
Yonghong Wan, professor of pathology and molecular medicine, is a project leader for BioCanRx.
Jonathan Bramson, professor of pathology and molecular medicine, will work with the team developing diagnostic tools to measure the activity of these novel therapies in patients.
Two chemical engineering faculty members, professor Raja Ghosh and assistant professor David Latulippe, are on teams involved with the design and development of efficient and cost-effective technologies for manufacture of cancer biotherapeutics such as monoclonal antibodies.
"This is a big achievement," said Lichty. "This is the single biggest funding commitment the federal government has ever made to cancer immunotherapy, and this will significantly speed up Canadian development of the next generation of cancer care. This will be important to many Canadians."
Biotherapeutics, which include oncolytic viruses, immune cells and synthetic antibodies, are among the most promising cancer treatments to emerge over the last decade. While different biotherapeutics function in different ways, one thing they have in common is the ability to mobilize and activate the body's natural defence mechanisms to attack cancer cells.
Also called immunotherapy, this area of cancer research was called 2013's "Breakthrough of the Year" by the prestigious journal Science.
The new network, led by McMaster alumnus John Bell of the Ottawa Hospital Research Institute and the University of Ottawa, involves a team of more than 40 researchers from 17 academic institutions as well as eight industry partners and nearly 20 community partners. Together they will work to accelerate the development of biotherapeutics from laboratory discoveries to manufacturing to industry sponsorship to clinical trials.
The creation of the Biotherapeutics for Cancer Treatment network is part of a larger announcement made today by the Honourable Ed Holder, Minister of State (Science and Technology) which dedicated federal funding to four new networks and one renewal of an existing network.