McMaster Experimental Reduced Gravity Team (MERGE) takes first place at CAN-RGX competition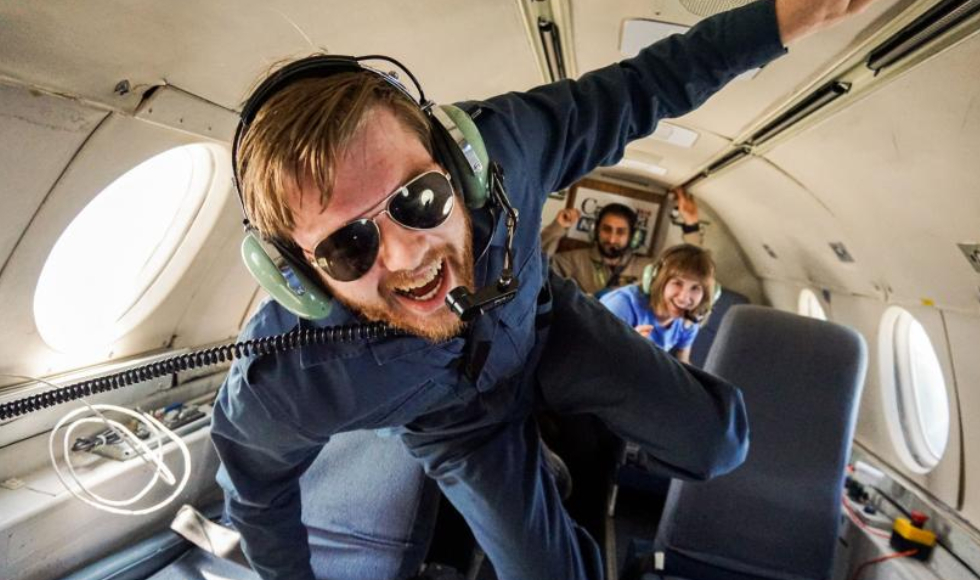 Photo provided by Michael Stramenga.
---
MERGE (McMaster Experimental Reduced Gravity Team) recently took home the Overall Excellence First Place Prize at the 2019 Canadian Reduced Gravity Experiment (CAN-RGX) Design Challenge.
The competition challenged students from Canadian universities and colleges to design an experiment to be tested in microgravity conditions aboard the Falcon-20 research aircraft.
CAN-RGX is hosted by SEDS-Canada and took place from July 22-26 in Ottawa, Ontario.
The team studied the effects of sloshing during satellite fuelling, according to a MERGE press release. Their slat screen system dampened and evenly dispersed incoming fluid to minimize dynamic forces that could create instabilities in the satellite.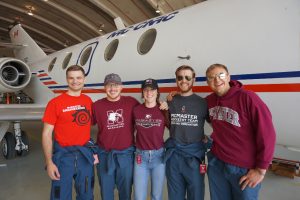 McMaster was one of four teams selected to fully design, build and fly their experiments. Other teams included Queen's University, University of Victoria, and University of Waterloo.
"To work with such an outstanding group, and to see our experiment to be recognized as the best in a competition with such amazing competitors from these great institutions is incredibly gratifying," said Greg Lech, a MERGE team member and Mechanical Engineering and Management student.
MERGE was created in October 2018 and is comprised of students from the engineering, science, and commerce faculties.