The Spark Starts Here: McMaster Entrepreneurship Week events and resources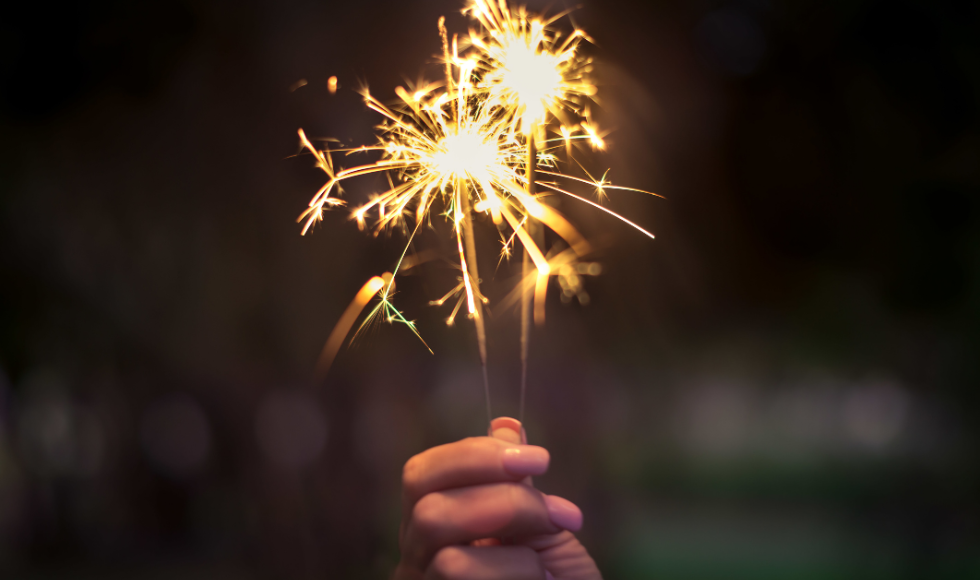 McMaster Entrepreneurship Week runs from Oct. 2-6 and features a series of events, activities and competitions to inspire entrepreneurial-minded community members.
---
Have a bold idea? An innovation that you think could make a positive change in the world? Want to turn that idea into a reality?  
Start your innovation journey at McMaster Entrepreneurship Week, where a series of activities, competitions and events are designed to get our community members inspired and to take action. 
McMaster Entrepreneurship Week is hosted in partnership by Student Affairs, The Forge and The Clinic @ Mac. This year's theme, The Spark Starts Here, represents how entrepreneurship is a bright investment in one's future, and that there are resources at McMaster to help ignite one's innovation journey. 
"Every student can benefit from exploring and experimenting with entrepreneurship," says Sean Van Koughnett, Associate Vice-President (Students and Learning) & Dean of Students. "For some it will be a new career path, while others might discover they like working for a small, growing start-up. 
Entrepreneurship Week gives every student the opportunity to expand professional networks, meet other like-minded students, strengthen their entrepreneurial mindset and learn about the resources McMaster provides to help students on their journey." 
Here are the events happening throughout the week and the entrepreneurial resources available all year long:

Falling in Love with the Problem 
October 2, 6:00 p.m. to 8:00 p.m. | The Forge, 175 Longwood Rd. S, Suite B21 
Ready to enter the world of entrepreneurship but unsure how to begin? This workshop will help to uncover the challenges you're facing and learn the essential steps to start your journey.  
Hosted by: The Forge | Register here 
---
Innovation Inspo: An Introduction to Health Innovation and Entrepreneurship
October 3, 12:00 p.m. to 1:30 p.m. | The Clinic, Health Sciences Library HSC 1B10 
Are you curious about health innovation and entrepreneurship? During this panel session, fellow McMaster entrepreneurs who transformed their ideas into startup companies will share their insights.  
Hosted by: The Clinic @ Mac | Register here 
---
Residency Demo Day
October 3, 3:00 p.m. to 5:00 p.m. | The Clinic, Health Sciences Library 
This is a drop-in showcase, where innovators from Residency @ The Clinic, a nine-month cohort program designed for health care innovators, bring their prototypes and showcase the health innovations they have been working on. 
Hosted by: The Clinic @ Mac | Register here 
---
Talk to an Entrepreneur
October 3, 5:30 p.m. to 7:30 p.m. | Gilmour Hall 110 
At this speed networking event, you'll get to chat with entrepreneurs from the McMaster community and learn about their ideas, including how they started, the challenges they had to overcome, the resources they used and the skills that helped them build resilience and achieve success along the way. 
Hosted by: Student Success Centre | Register here 
---
From Sparks to Success: McMaster's Startup Trailblazers Panel 
October 4, 12:00 p.m. to 1:00 p.m. | Burke Science Building (BSB) 117 
This event brings together student and alumni entrepreneurs who've transformed their ideas into thriving startups as they share their strategies for success, resilience in the face of failure and valuable lessons on managing expectations.  
Hosted by: The Forge | Register here 
---
Commercializing Your Research Drop-In 
October 5, 12:00 p.m. to 2:00 p.m. | Alumni Memorial Hall, West Room 
McMaster researchers, including faculty members and graduate students, are invited to join this drop-in session focused on commercializing your research. Meet investors, connect with successful McMaster startup companies and get support from McMaster Industry Liaison Office (MILO) Business Development experts. 
Hosted by: Office of the Vice-President, Research | Email milodesk@mcmaster.ca to register 
---
Office Hours with The Forge
October 5, 1:00 p.m. to 4:00 p.m. | Gilmour Hall 110 or Zoom 
If you're not sure where to start, trying to decide between multiple ideas, curious about upcoming opportunities or wondering if entrepreneurship is right for you, these office hours are for you.  
Hosted by: The Forge | Learn more 
---
The Forge Startup Survivor Pitch Competition
October 5, 5:00 p.m. to 8:00 p.m. | CIBC Hall (third floor of MUSC)  
The Forge Business Incubator and McMaster are proud to present the annual $75,000 Pitch Competition: Startup Survivor. Watch McMaster's top five student entrepreneurs pitch their startups for cash before a panel of expert judges. 
Hosted by: The Forge | Register here 

Career Conversations | Student Success Centre 
Participate in one-on-one career conversations to expand your professional network and gain firsthand knowledge about what it means to be an entrepreneur. Apply on OSCARplus (Oscar Plus -> Student Success Centre -> Career Conversation).  
The Forge 
The Forge is a startup incubator for McMaster University and the Hamilton region that's open to anyone pursuing scalable companies or companies you can grow. Learn more 
The Clinic 
The Clinic is McMaster's home base for health innovators, bringing together students, faculty and health professionals to explore innovative ideas with the potential to change the face of health care. Learn more 
McMaster Industry Liaison Office
The McMaster Industry Liaison Office (MILO) supports the research endeavours of McMaster University by facilitating collaborative research with industry partners and disseminating research results through commercialization. Learn more 
---
Visit the Student Success Centre's McMaster Entrepreneurship Week page
for a full list of resources
. 
---

The Innovation Minor 
The minor in innovation is a partnership between the Faculty of Engineering and the DeGroote School of Business and is intended for students from all faculties who wish to learn more about innovation. Learn more 
Master of Business Administration (MBA)
Developed in collaboration with the DeGroote School of Business, McMaster's Business Administration program is designed to help students gain, add or refine business skills that are in high demand by employers. Learn more
Experiential Learning Opportunities Resource (EXPLORE)
Use the Experiential Learning Opportunities Resource to explore and filter experiential learning opportunities based on your goals and interests. Use the innovation filter to find opportunities to help bolster your ideas. Learn more  
Biomedical Discovery & Commercialization Bachelor-Master Program 
This multidisciplinary training program, concentrated in the biomedical sciences, equips graduates with strong discovery research skills, business acumen and a meaningful experiential connection to Health Sciences related sectors. Learn more 
Integrated Biomedical Engineering & Health Sciences 
The Integrated Biomedical Engineering and Health Sciences  (iBioMed) program is an interdisciplinary undergraduate program that gives students a strong foundation in both engineering and health sciences. Learn more 
Health Innovation Bootcamp
The Health Innovation Bootcamp is an immersive, project-focused education program providing curious innovators with the building blocks of entrepreneurship. Learn more 
Residency @ The Clinic
Residency @ The Clinic is a nine-month program for health care innovators committed to moving their innovations forward and looking for a fast-track approach to validate and grow their business while building up their critical network. Learn more 
Clinic on Demand 
The Clinic on Demand is a membership-based offering for entrepreneurs to gain access to The Clinic's resources to help move their innovations forward on their own timeline. Learn more 
Master of Biomedical Innovation
The Master of Biomedical Innovation (MBI) program is a multidisciplinary, project-oriented graduate program focused on bridging the gap between technology development and its transfer into local, national and international biomedical markets. Learn more