McMaster engineering community members inducted into Canadian Academy of Engineering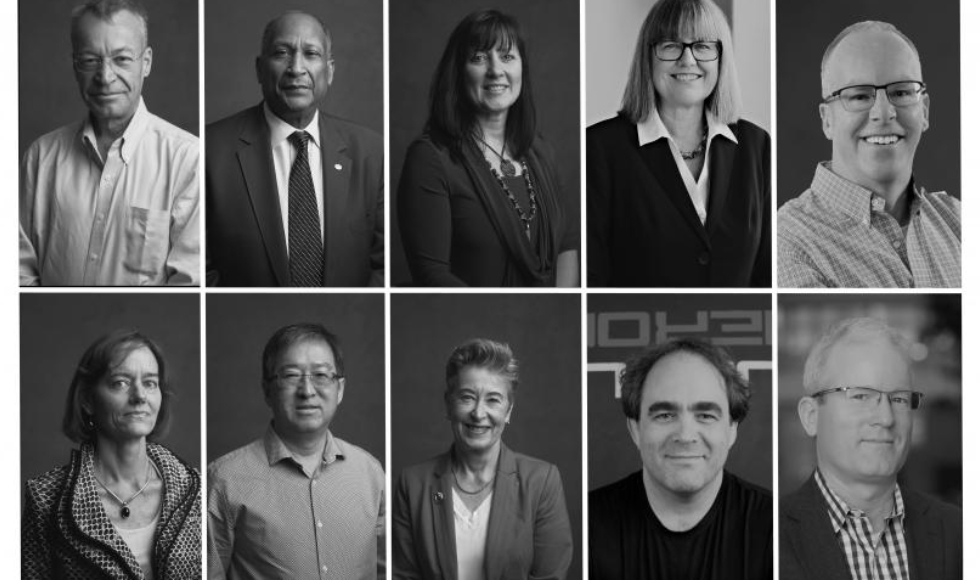 ---
Nearly a dozen McMaster engineering-affiliated professionals have joined a cohort of 54 highly accomplished engineers who were inducted as Fellows into the Canadian Academy of Engineering (CAE) during a ceremony in Québec City on June 21.
"The CAE comprises Canada's most accomplished engineers," says Ishwar K. Puri, dean and professor, who was inducted as a Fellow of the CAE in 2017. "There is no professional pleasure more rewarding than engaging daily in the greater good of Canada and the world with outstanding colleagues. Therefore, I am privileged to serve alongside these distinguished engineers."
"Over our past 32 years, Fellows of the Academy have provided insights in the fields of education, infrastructure and innovation, and we are expecting the new Fellows to expand upon these contributions to public policy considerably," says CAE President Eddy Isaacs. "They are engineers from widely varying backgrounds, from industry, academe and government, but they all have in common the demonstrated desire and ability to go beyond the normal practice of engineering and serve as role models in their fields and to their communities." 
Donna Strickland, a McMaster engineering alumna, is being awarded with a CAE Honorary Fellowship at a later date.
Last year, eight McMaster engineering-affiliated professionals joined the CAE, including Catherine Booth, Sean Donnelly, Shaffiq Jaffer, Suzanne Kresta, Ray LaPierre, Joe Liburdi, Angela Pappin and Michael Pley, 
The newest McMaster Engineering-affiliated CAE members include:
Katherine Crewe. (Chair,

 TEC-Canada.)

 As patent holder of a coronary stent, Crewe led the commercialization of the product from animal and clinical trials through its launch. She has a Master of Biomedical Engineering from McMaster.

Stephen Elop. (Group executive, technology, innovation and strategy, Telstra.) Elop has made pioneering contributions that have led to the rapid evolution of computing technology, producing advances in foundational tools and technologies for telecommunication networks and the modern Internet. He holds a Bachelor of Computer Engineering and Management and an honorary doctorate of science from McMaster.
Stephen Howe. (Executive vice=president and chief technology officer, Bell Canada.) Howe is a Canadian innovator designing, building and operating advanced broadband fibre, wireless, satellite and media networks. consumer internet speeds in the country. He earned a Bachelor of Engineering in engineering physics from McMaster and an MBA from Cornell University.
James Politeski. (President, Ductmate Canada Ltd.) Politeski is recognized for his business leadership and strategic vision in leading the growth and transformation of the North American consumer electronics industry over the past 20 years. He holds a Bachelor of Mechanical Engineering and Management from McMaster, and is Mac's distinguished engineering executive-in-residence.
Geordie Rose. (Founder and CEO, Santuary AI.) Rose is a pioneer and global thinker in two of the most transformative technologies of our time: quantum computing and artificial general intelligence. Geordie graduated from McMaster with a Bachelor of Engineering in engineering physics in 1994 and earned a PhD in theoretical physics from the University of British Columbia.
Howard Shearer. (Chief executive, Hitachi Canada.) Shearer is nationally recognized for his contributions made at the forefront of nuclear power and energy engineering in Canada. As one of a few black engineers who is a corporate leader in Canada, Shearer is a role model for the engineering community through his technical work, strategic thinking, business leadership and advocacy. He received his bachelor's degree in electrical engineering from McMaster University.
Donna Strickland.  (Professor, University of Waterloo.) Strickland is the co-recipient of the Nobel Prize in Physics 2018, for co-inventing chirped pulse amplification, the method of generating high-intensity, ultrashort optical pulses. The board of the CAE has recently awarded University of Waterloo Professor Donna Strickland with Honorary Fellowship in the CAE.
Gina Succi. (Executive vice-president, Westhill Innovation Inc.) Succi's career in engineering spans over three decades in roles from design engineer to Executive Vice President and Co-Founder of Westhill Innovation Inc, a designer and manufacturer of sustainable composites for the commercial and recreational transportation industries. Gina holds a Bachelor of Engineering degree in civil engineering from McMaster.
Robert Tong.  (Vice-president and general manager of the mobile, computing and cloud division, ON Semiconductor.) Tong is an exemplar for Canadian innovation in semiconductor-based digital signal processing. Today's high quality digital hearing aids and wireless headsets have become possible because of his engineering solutions. Tong holds a Bachelor of Engineering degree in electrical engineering from McMaster, a Master of Science from Waterloo University and an MBA from Wilfred Laurier University.
Carole Wilson. (Ford OEM field manager, AutoAlert LLC.) Wilson is a strategic thinker with a global mindset and entrepreneurial focus who has implemented change nationally and abroad. She developed the market equations for all current and future model Lincoln vehicles sold in Canada, successfully launching two new nameplates and three redesigned vehicles. Wilson earned both her MBA and Bachelor of Mechanical Engineering and Management at McMaster University.