McMaster Engineering alumna appointed to Order of Ontario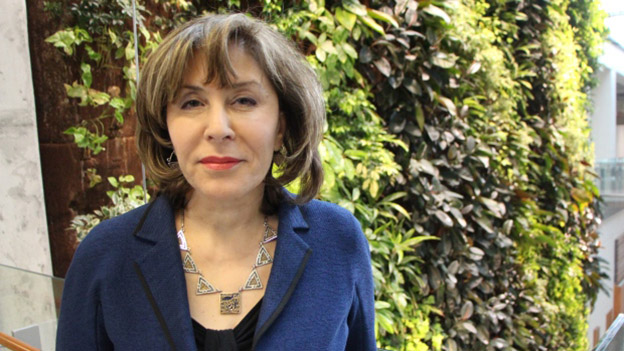 McMaster Engineering alumna Hoda ElMaraghy
---
McMaster Engineering alumna Hoda ElMaraghy has been awarded Ontario's highest official honour.
The University of Windsor engineering professor and Director of the Intelligent Manufacturing Systems Centre has been appointed to the Order of Ontario.
ElMaraghy was the first female dean of engineering in Canada (University of Windsor) when she was appointed in 1994. She was also the first woman in Canada to obtain a PhD in mechanical engineering, which she earned from McMaster University in 1976.
ElMaraghy, who also earned her Masters in mechanical engineering from McMaster, was a professor at McMaster and founding director of the Flexible Manufacturing Systems Centre before joining the University of Windsor.
Her research on flexible manufacturing has helped manufacturers around the world adapt and respond to market changes. She is the Canada Research Chair in Manufacturing Systems.
"The Order of Ontario recognizes exemplary service of the highest caliber," said lieutenant governor Elizabeth Dowdeswell. "These 25 accomplished individuals inspire us. From breaking ground in advances in health care, to speaking out for those who cannot speak for themselves, to nourishing our souls through art and music, they have served this province with dedication and generosity. To them we are grateful."
ElMaraghy was among 25 appointees who were recognized during a ceremony at Queen's Park on January 20, 2016. The Order of Ontario recognizes people who have demonstrated excellence and achievement in any field benefitting the citizens of Ontario or anywhere in any field benefitting the citizens of Ontario or anywhere in the world.