McMaster chef places third in World Chef Challenge qualifier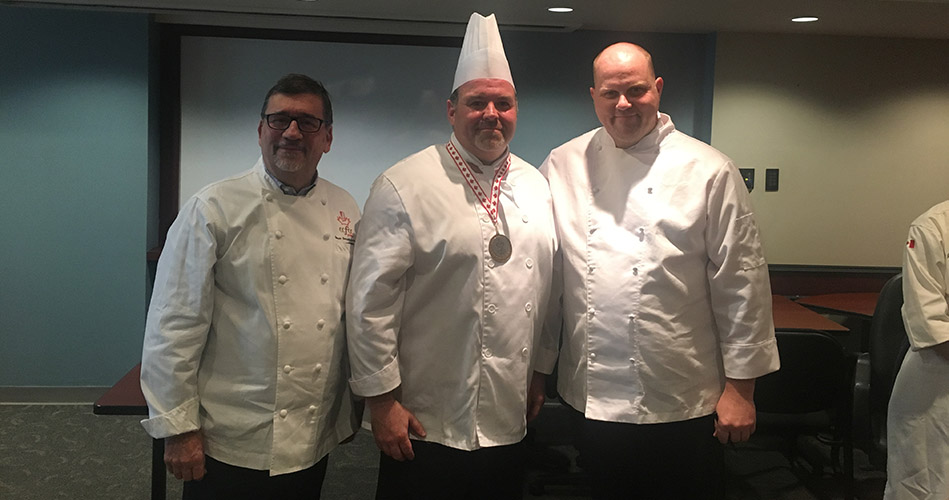 ---
McMaster Hospitality Services Executive Chef Paul Hoag recently represented McMaster University in the World Association Chefs Society (WACS), World Chef Challenge qualifier. The competition was held to select a chef to represent Canada at the World Challenge next year.
Of the 1,500 competitors from across Canada, Chef Hoag placed 3rd overall in the national competition. This is the first year Chef Hoag has participated in the World Chef Challenge.
Earlier this year Chef Hoag and Chef Manager John Barreda attained their Certified Chef de Cuisine (CCC) designation. The designation is the second highest professional culinary recognition and accreditation in the world.
In 2016 a team of McMaster Chefs consisting of Paul Hoag, Lincoln Crowe, John Barreda and manager Catherine Young won the Grand Prize and Gold Medal and a Gold medal for Best Dessert at the Canadian College and University Food Service Association (CCUFSA) Culinary Competition in Toronto.
McMaster is proud to have these skilled and award-winning Chefs on campus.