Have your say in shaping the food system on McMaster's campus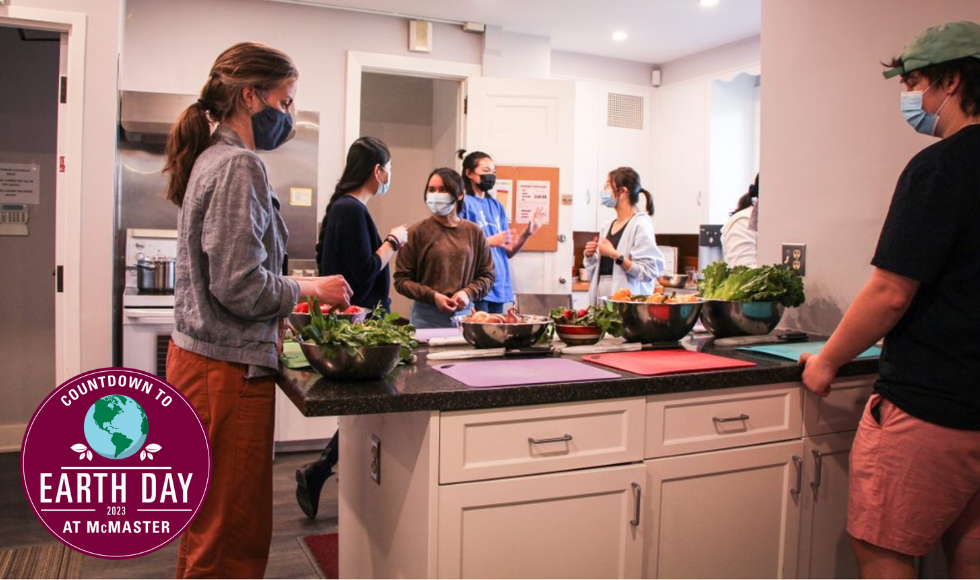 McMaster students and staff make burrito bowls at a cooking workshop run by the Student Wellness Centre and the MSU's Food Collective Centre.
---
The food system on McMaster's campus is broad — from sourcing of ingredients, to teaching gardens and cooking workshops, to catering, to hospitality venues, to places to sit and eat and the various ways our food waste is managed.
Community members are being invited to share their thoughts about the system through a new survey that is intended to help it continue to evolve and serve our growing and diverse community.
The McMaster Campus Food Charter survey includes a series of questions seeking to understand what people value in "healthy" food, what would make food more accessible on campus and the degree of interest in publicly accessible kitchens, amongst other issues.
The survey, which takes approximately 10 minutes to complete and is open until April 28th, can be found here.
Results of the survey, which is being circulated with the help of the Office of Institutional Research and Analysis (IRA), will help in the creation of a Campus Food Charter.
This Charter (which was formerly known as the Food Strategy), will inform future strategies and actions that can be taken by the university and stakeholder groups to foster food sovereignty, which La Via Campesina defines as "the right of peoples to healthy and culturally appropriate food produced through ecologically sound and sustainable methods."
McMaster's Okanagan Committee, with support from McMaster's Student Wellness Centre and Hospitality Services, and with direction from the McMaster Campus Food Council, has been working towards the creation of the Charter, which is expected to be formalized in Summer 2023.
---
Click here to take the survey  
---
You can read more about the McMaster Campus Food Charter and its guiding principles here. If you have questions or concerns about the survey, please email the project support assistant at jaelm@mcmaster.ca.