McMaster campus closed due to inclement weather: Tuesday, February 16, 2021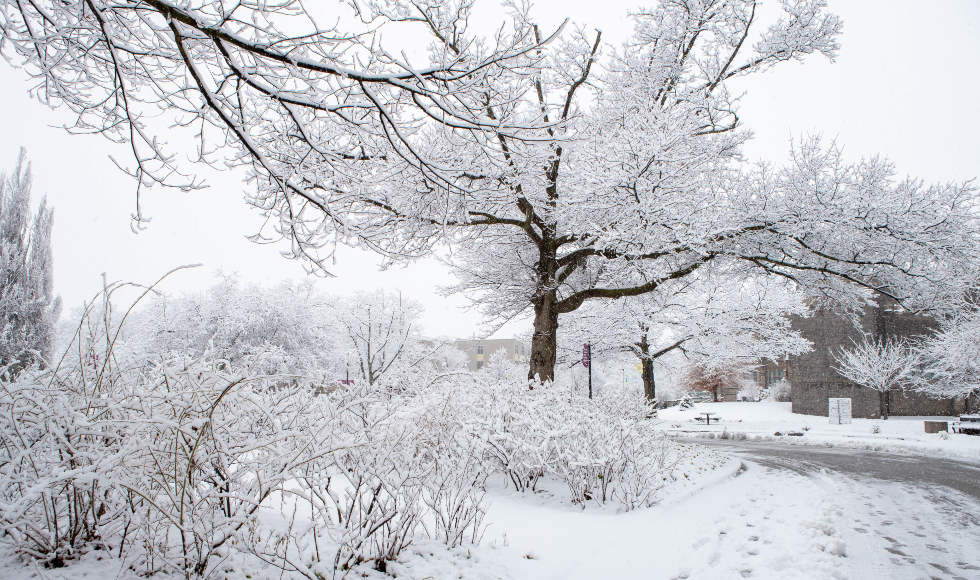 Photo by Georgia Kirkos
---
The McMaster campus will be closed on Tuesday, February 16 due to inclement weather.
Employees who have been working on campus will not come to work unless deemed essential, while employees who have been working from home will continue to do so.
Classes are not affected because McMaster is on Reading Week from Feb. 16 to Feb. 19.
Please see the university's updated Storm Closure policy for further information, including details about essential services. Updates will be posted on this website, McMaster's Twitter, Facebook and Instagram accounts, and local media.