McMaster awarded $592,000 for sustainable infrastructure training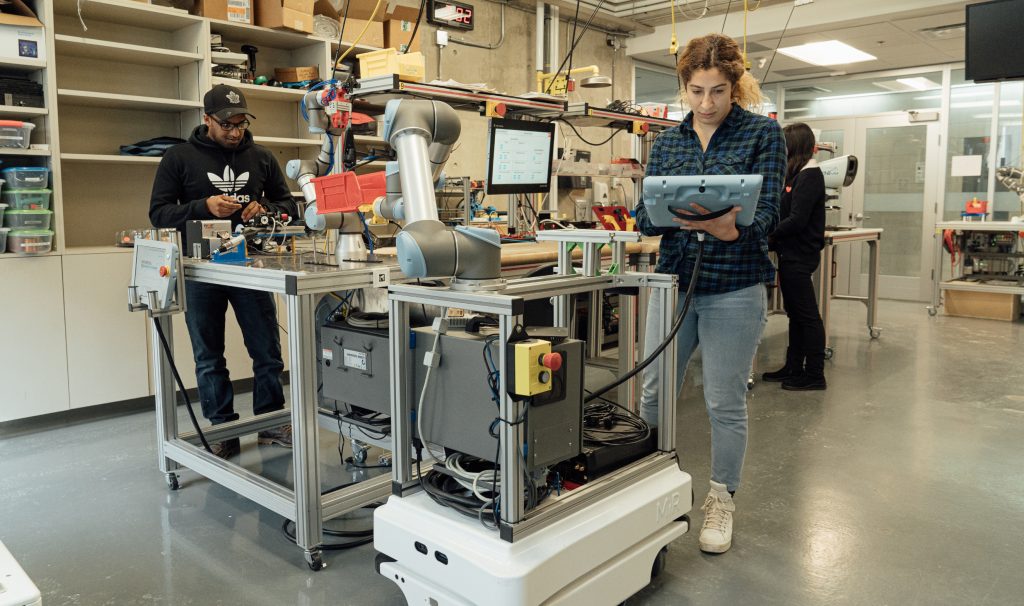 An innovative new program in partnership with the Canadian Society for Civil Engineering will equip up to 150 technologists and engineers to design, construct, operate and maintain sustainable infrastructure that is resilient to climate change. (Photo from the Faculty of Engineering)
---
A McMaster-based training program and partnership has received $592,000 in provincial funding to train up to 150 technologists and engineers to create sustainable infrastructure.
In partnership with the Faculty of Engineering's W Booth School of Engineering Practice and Technology, the Canadian Society for Civil Engineering will develop a Sustainable Infrastructure Training Program and certificate for future technologists and engineers in the construction sector to design, construct, operate, and maintain infrastructure that is sustainable and resilient to climate change.
Based here in Hamilton, the training program will also address an expected shortage of construction workers.
The project is one of the first to be approved through the the province's $115-million Skills Development Fund. It was announced Tuesday by Monte McNaughton, minister of Labour, Training and Skills Development, and Finance Minister Peter Bethlenfalvy.
"Our government launched the Skills Development Fund to generate innovative solutions to get Ontario back to work and ensure businesses have access to the qualified people they need to recover from the pandemic," McNaughton said.
"Through our new program in Hamilton, participants will learn world-leading best practices while gaining the critical skills and knowledge they need to fill in-demand jobs and support economic growth in the province."
Innovative sustainable infrastructure training is a key step to ensuring that Ontario's construction and civil engineering professionals have the skills they need to build sustainable, climate-resilient infrastructure, said Ishwar K. Puri, dean of engineering.
"I have been incredibly proud to see first-hand the commitment that McMaster University places on sustainability in myriad ways," Puri said. "This new certificate will only strengthen these efforts."
"Through our W Booth School, we have a strong reputation for offering high-quality certificate programs designed to upskill an existing workforce that are meeting a need in the market with advanced, modern skills."
The province received more than 500 applications for the Skills Development Fund, and a second application round is being planned in coming months.
Our @WBoothSchool has partnered with the Canadian Society for Civil Engineering on a new Sustainable Infrastructure Training Program. This certificate will give professional learners the chance to design, construct, operate & maintain sustainable, climate resilient infrastructure pic.twitter.com/nE74Y06pNy

— McMaster Engineering (@McMasterEng) March 30, 2021