McMaster Arts and Science student named Rhodes Scholar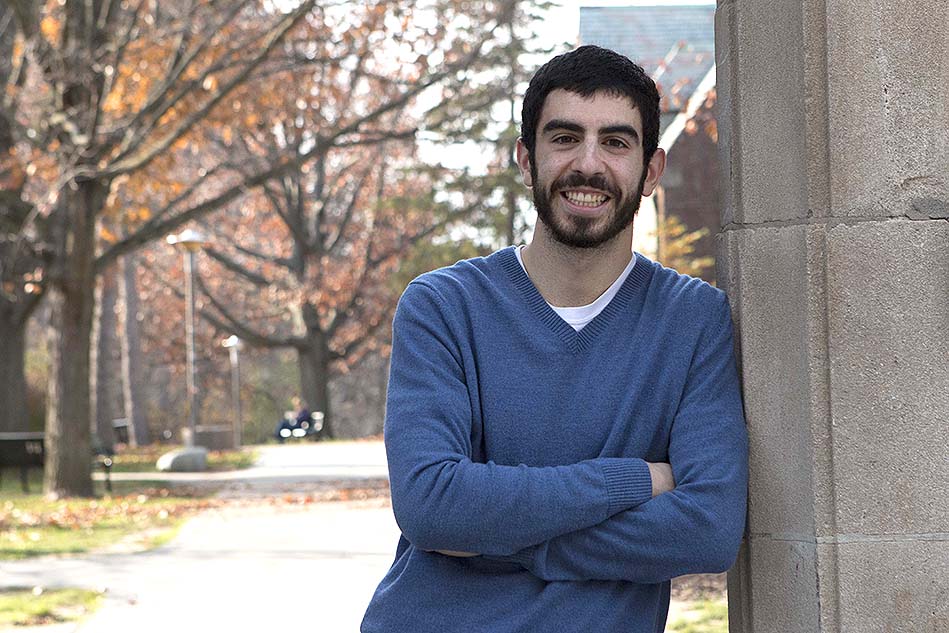 McMaster's Matthew Jordan was named a Rhodes Scholar this weekend and will head to Oxford next fall to pursue a PhD in mathematical physics.
---
Prime Ministers. Presidents. Scientists. Titans of industry. And now, Matthew Jordan.
The student in McMaster's interdisciplinary Arts & Science Program was named a Rhodes Scholar this weekend, one of 11 outstanding Canadian students – only two from Ontario – to earn the distinction this year.
The Rhodes Scholarships are postgraduate awards supporting outstanding all-round students and provide the opportunity to study at Oxford University.
Previous Scholars include former US President Bill Clinton and former Canadian Prime Minister John Turner.
Jordan, from Thornhill, Ont., has a cumulative academic average of 11.8 (out of 12), but says it's his wide range of interests that has helped him to be successful throughout his life.
He studies math and physics, and also enjoys playing jazz piano, watching basketball and talking about Impressionist art, among other things.
"I'm really interested in science communication, and I think having diverse interests helps me better relate to more people, which means I can be a better science communicator," he says.
Jordan has worked on a variety of research projects as an undergraduate, including a summer working at the prestigious Fields Institute in Toronto.
He has been on the Dean's Honour List four years in a row and has won a number of scholarships, including a University Senate Scholarship, the Dr. Harry Lyman Hooker Scholarship and the Arts & Science Experiential Learning Scholarship.
"Matthew made a great impression on me at our first meeting," says McMaster President Patrick Deane, whose office reached out to support both of McMaster's Rhodes Scholarship finalists. "His commitment to academic excellence, strong leadership qualities and passion for all things science will serve him well at Oxford. I'm looking forward to seeing what he will accomplish next."
Jordan plans to pursue a PhD in mathematical physics at Oxford.
Established in the will of Cecil Rhodes in 1902, the Rhodes is the oldest and perhaps the
most prestigious international scholarship program in the world.
Rhodes' vision was to develop outstanding leaders who would be motivated to "fight the
world's fight," and his will outlined four criteria: literary and scholastic attainments;
energy; selflessness, devotion and sympathy for the weak; and leadership.