McMaster announces new AVP Academic Planning and Finance and new acting Registrar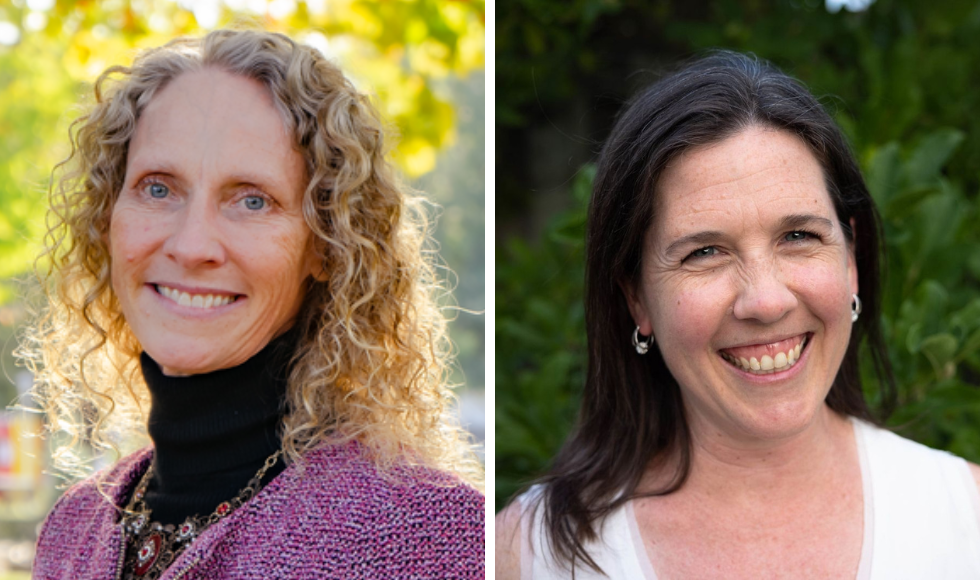 Melissa Pool, left, is McMaster's new Associate Vice-President of Finance and Academic Planning. Sarah Robinson has been appointed acting Registrar. A selection committee will be formed in the fall to hire a new registrar.
---
A senior leader with extensive experience at McMaster University has been selected as the new associate-vice president, Academic Planning and Finance.  
Melissa Pool, who has been the university's Registrar for nearly 13 years, will be tasked with ensuring that university programs are aligned with the necessary resources to advance McMaster's academic, teaching, and research mission. 
"I am pleased to welcome Melissa to this new role," says Susan Tighe, provost and vice-president (Academic). "She is a leader who is already familiar with our university and who has shown aptitude for fostering innovation and sound financial stewardship." 
Sarah Robinson will serve as McMaster's acting Registrar. She has been the assistant dean, Academic, at the Faculty of Science since October 2020.  
"Sarah is a collaborative leader whose experiences and perspectives coming from the Faculty of Science will strengthen the relationship between the Office of the Registrar and our six Faculties," Tighe says. "These appointments underscore McMaster's commitment to academic and operational excellence." 
The AVP, Academic Planning and Finance will provide senior support and advice to the provost and other senior leaders in the areas of policy development, strategic planning and resource allocation.  
This requires in-depth knowledge of McMaster's academic area and a detailed understanding of the university. 
"It is a privilege to continue serving McMaster students and faculty members in this new position," Pool says. "I expect to leverage the strong relationships that I have built across campus when providing strategic insights for organizational planning and resource deployment to fulfill the academic mission of the university."  
Pool graduated from McMaster with an Honours Bachelor of Arts and with an MBA degree. As registrar, she supported students throughout their academic journey, from recruiting and admissions, financial aid and awards, through to registration and convocation.  
She digitized the office, leading more than 15 technology implementations and introduced changes to how services are administered to improve the student experience. Pool also regularly collaborated with McMaster's faculties, including with the Faculty of Engineering on the introduction of verifiable digital diplomas, making McMaster one of the first institutions globally to do so.    
As acting registrar, Robinson will rely on her experience leading large teams with a student focus.  
"During my time at McMaster, I have tried to always put students at the centre of every discussion or decision," Robinson says. "I believe I can lead the registrar's portfolio in positive ways that first help our students while achieving the mandate of the Office of the Registrar, the university and supporting our faculty partners." 
Robinson earned her Honours Bachelor of Kinesiology from McMaster and a Master of Science in Health Studies and Gerontology from the University of Waterloo. She has worked at McMaster for 15 years in various roles, including as manager of the McMaster Child Health Research Institute and as administrator, Interdisciplinary Programs, at the Faculty of Science.  
A selection committee will be formed in the fall to hire a new registrar.  
"I believe that Melissa and Sarah are the right individuals to ensure McMaster continues to provide a transformative educational experience to our students," says Matheus Grasselli, deputy provost. "I extend my congratulations to both leaders."  
Pool and Robinson start in their new roles on Sept. 1.