Mathstronauts pilot new summer camp in Jamaica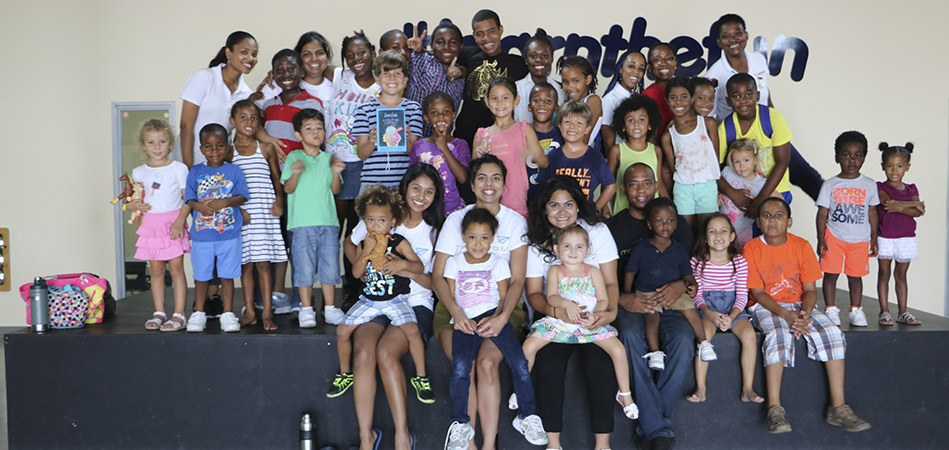 ---
Over the last two weeks a team of McMaster students and grads, known as Mathstronauts, have been down in Montego Bay, Jamaica running a summer camp for youth.
The camp offered hands-on activities, workshops and modules with STEM-based programming (science, technology, engineering and mathematics) with a focus on robotics.
Mathstronauts is a McMaster student club with more than 40 members that began in 2014. Their goal is to make it cool for younger students to enjoy coding and science by being positive role models and helping them build critical thinking skills.
The team reached out to one of their connections, Fundaciones Ltd, located in Jamaica, who were already working with a similar demographic but not offering STEM-focused activities. The president of Mathstronauts, Richard Hamilton, grew up in Montego Bay and was a natural connection for the organization to work with. Together they took the idea of a STEM-based camp from conceptualization to realization.
The Mathstronauts students taught Jamaican youth about everything from the human body to the basics of computer programming. They designed a project that brought together culture and innovation to inspire youth. The project allowed the youth to build a box truck, a popular leisure activity in Jamaica, and then gave them to the tools to code it and make it mobile. They taught them how circuits work, how to code using the Arduino platform, and how to use sensors and motors.
Mathstronauts holds weekly STEM-focused after-school programs at various Hamilton schools and other social and teaching events. Any and all McMaster students who hope to inspire young minds are encouraged to join the team.