Maroon is the new green at the Campus Store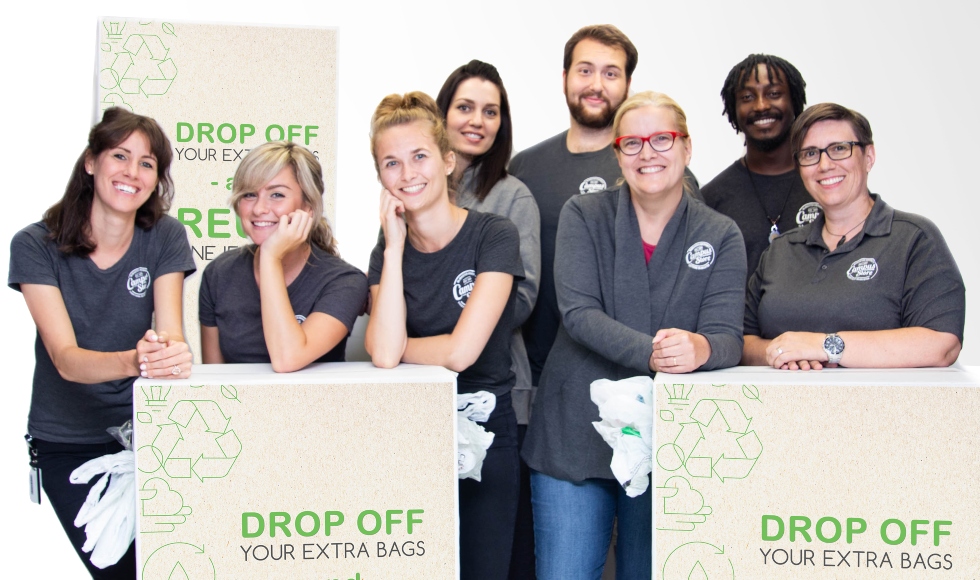 The Campus Store has eliminated single-use plastic bags, encouraging shoppers to #BringYourOwnBag or reuse a donated plastic bag. Photo by Tyler Mah.
---
The one thing Louise Walker doesn't want to sell you at the Campus Store is a reusable cloth bag.
"The best bag to use is one you already own," says the sales floor manager, who was part of leading a decision at the Campus Store to eliminate single-use plastic bags and encourage customers to bring their own bag, reuse a donated plastic bag or, as a last option, purchase a branded Campus Store tote.
In the past, the Campus Store has charged for single-use plastic bags, trying to decrease the number of bags distributed on campus. However, even with the charge in place, the Campus Store was still selling over 20,000 plastic bags annually.
So Walker, working in collaboration with Campus Store staff, McMaster's Office of Sustainability and sustainability intern Gabrielle Gonsalves, developed a plan to get rid of plastic bags altogether.
Starting August 24, there will be donated, reused plastic bags available at the entrance to the store, but none available at the cash.
"We're definitely looking for bag donations," Louise says. "We'll use the plastic bags that are received from our vendors as part of their shipping process but would also appreciate community donations to our bag recycling stations. Give your bags another life at the Campus Store."
The move to eliminate plastic bags is just one step in a larger effort to make the Campus Store more sustainable.
"We're currently working with the university to explore greener options for the Campus Store," says Walker. "We're reusing packing materials to ship online orders, encouraging buying and selling used books to reduce emissions from shipping and production, and highlighting sustainable products for sale here in the store."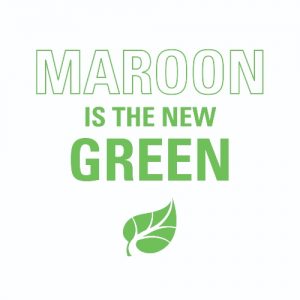 The Campus Store green team is also working closely with an interdisciplinary group of students in the course SUSTAIN 3S03, who, mentored by Gonsalves, will be helping the store move towards greener options as part of an experiential learning project.
In the future, Walker says she's hoping to have conversations with vendors about sustainable practices and stock more sustainable products and reduce packaging.
"It's all about reduce, reuse, recycle," she says. "Reduce by getting rid of new plastic bags, reuse by bringing in your plastic bags from home for a new life, and recycle anything in the store we can from cardboard to fine paper."