Marking Safety and Health Week at McMaster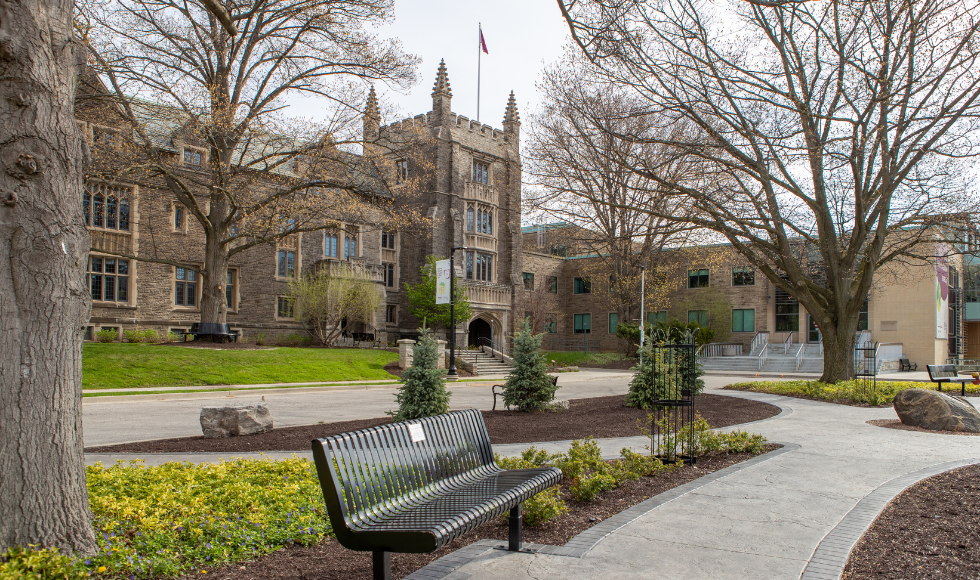 ---
Safety and Health Week is an annual observance to spread awareness about occupational safety and health and to bring in systems that ensure the safety and well-being of workers.
Held in the first full week of May, this year Safety and Health Week is taking place place May 1st to May 6th.
It's also an opportunity to highlight the important work done by members of McMaster University's Joint Health and Safety Committee (JHSC) in providing and maintaining healthy and safe working and learning environments for all workers, students, volunteers and visitors.
"Safety and Health Week is a time to reflect on the vital importance of building a culture of workplace safety in all areas of the university," says David Farrar, president of McMaster University.
"The Joint Health and Safety Committee (JHSC) has been instrumental in advancing this work, and I thank the JHSC for their dedication, and for the important role they continue to play in creating a healthy and safe campus for all," says Farrar.
As part of the week, sessions for the broader McMaster community, including an annual BBQ and Vendor Fair, are being held.
The BBQ and Vendor Fair, which will include the presentation of the 2023 Health and Safety Award of Excellence, is scheduled as follows:
Wednesday, May 3
11 a.m. to 2 p.m.
MUSC Marketplace
Joint Health and Safety Committee (JHSC) members can enjoy a complimentary lunch as a thank you for their contributions toward health and safety at the university.
All others are welcome to attend the BBQ for a cost of $5.
---
The Canadian Centre for Occupational Health and Safety (CCOHS) will also be offering sessions during Safety and Health week. Visit their website for the full list.