Maintaining the momentum: Black History Month at McMaster launches with a memorable kick-off event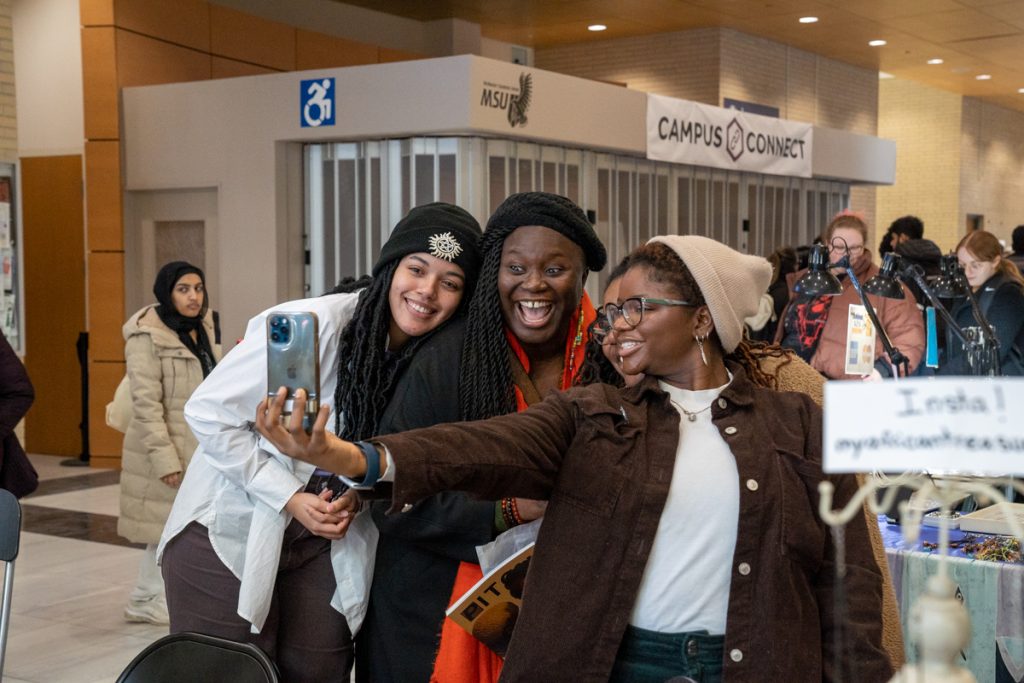 Inspirational moments. Moving speeches. Electric beats. Welcome to the Black Expo: Maintaining the Momentum. (All photos: Georgia Kirkos/ McMaster University)
---
The Sankofa bird, generally depicted as a bird with its head turned backward, taking an egg from its back, is a metaphorical symbol used by the Akan people of Ghana.
This image – featured prominently on the poster for the Black Expo, the kick-off event for this year's Black History Month celebrations at McMaster – expresses the importance of reaching back to knowledge gained in the past and bringing it into the present in order to make positive progress.
And, as you took in the moving sights and profound sounds of the McMaster University Student Centre (MUSC) atrium on Wednesday, it became clear just how fitting of an image – and message – the Sankofa bird was for this event.
An immersive art installation, curated by Francis Jeffers from the Canadian Multicultural Inventors Museum, located at the heart of the Student Centre highlighted the stories of Black innovators throughout time. An electric spoken word performance from Hamilton poet and McMaster graduate Eddie Lartey and inspirational speeches from members of the McMaster and Hamilton communities spoke to the importance of reflecting on and celebrating Black excellence. And, underneath it all, a rhythmic, groovy soundtrack courtesy of LuckyStickz had attendees moving to the beat of a steelpan – literally.
Black Excellence: Maintaining the Momentum was truly a kick-off event for the ages.
Here are a few moments from the day that captured the expo's electric energy.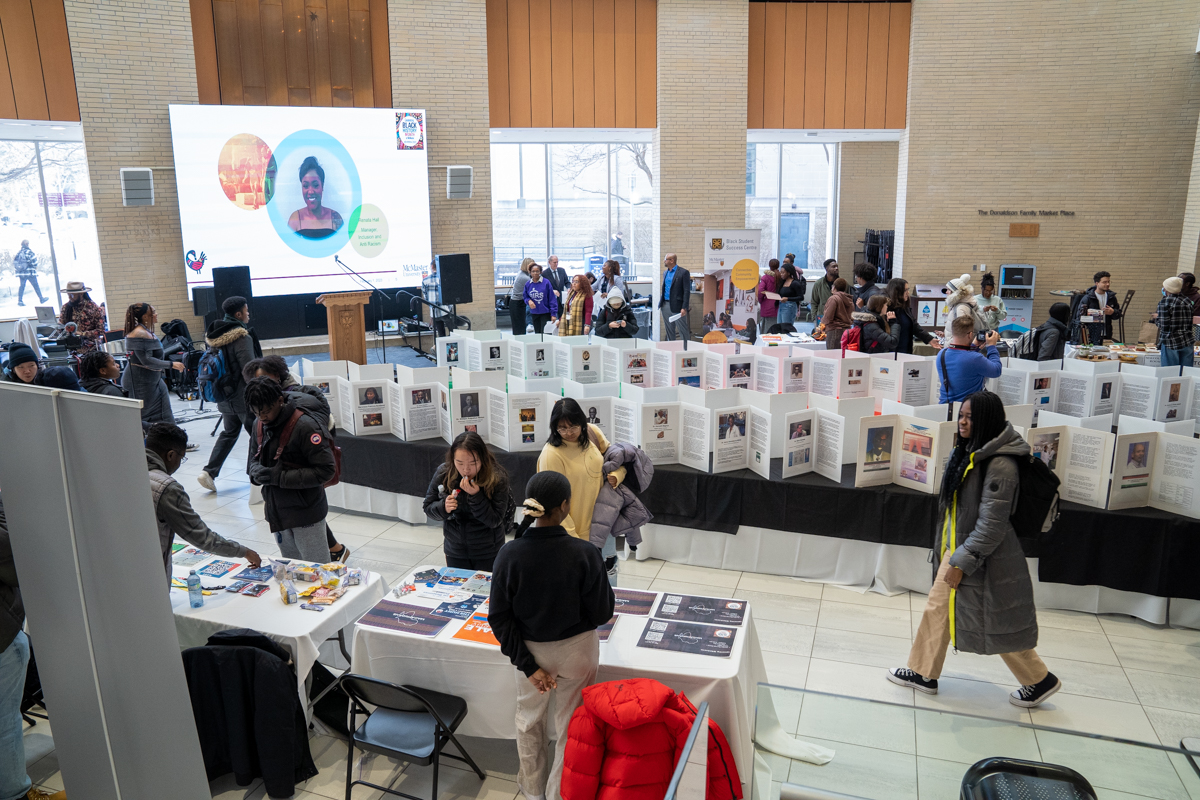 The day-long expo, a joint initiative between the Black Student Success Centre (BSSC); the Equity and Inclusion Office (EIO); Alex Montague, Project Coordinator for the African-Caribbean Faculty Association of McMaster (ACFAM) and co-founder of BLKOWNEDHAMONT; and Student Affairs, served as the launch event for this year's Black History Month programming.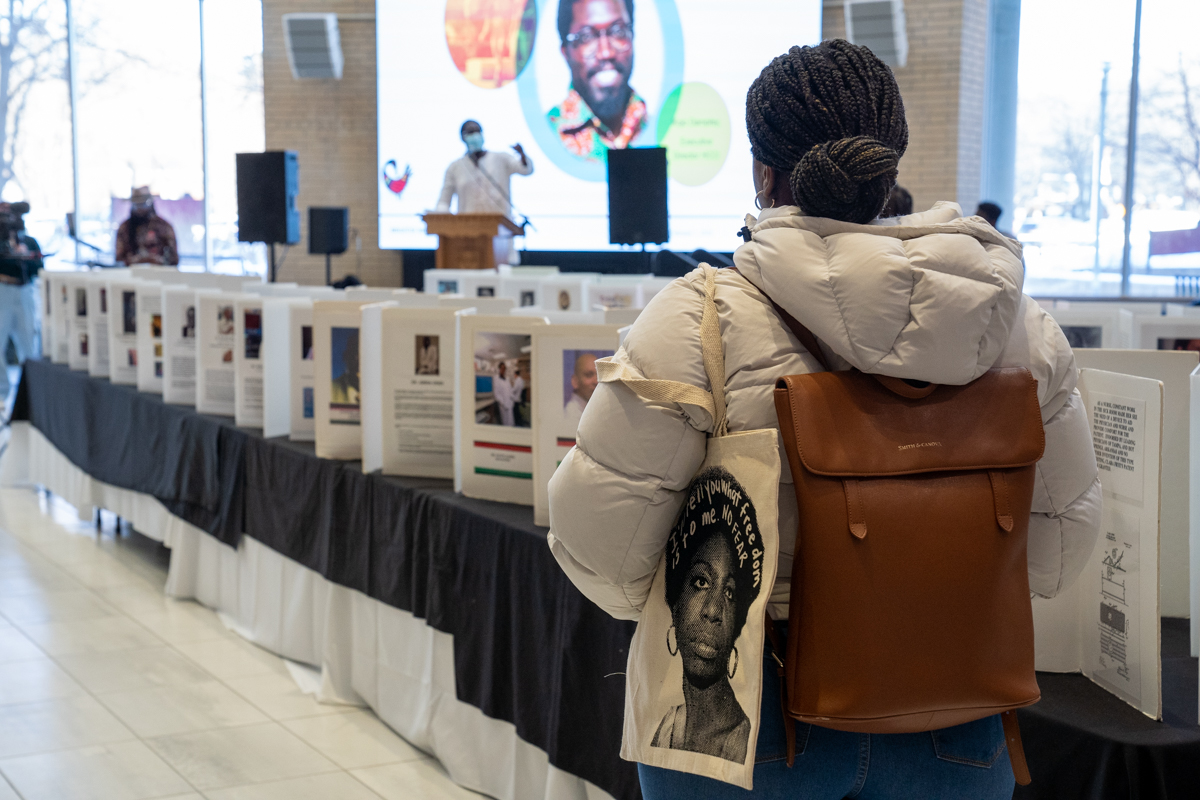 Keynote speaker Kojo Damptey concluded his moving, passionate speech by saying: "Reclaim your space and come up with new ways of talking about yourself and your stories no matter what is put in front of you. Because you are your ancestors' wildest dreams, and nobody can take that away from you."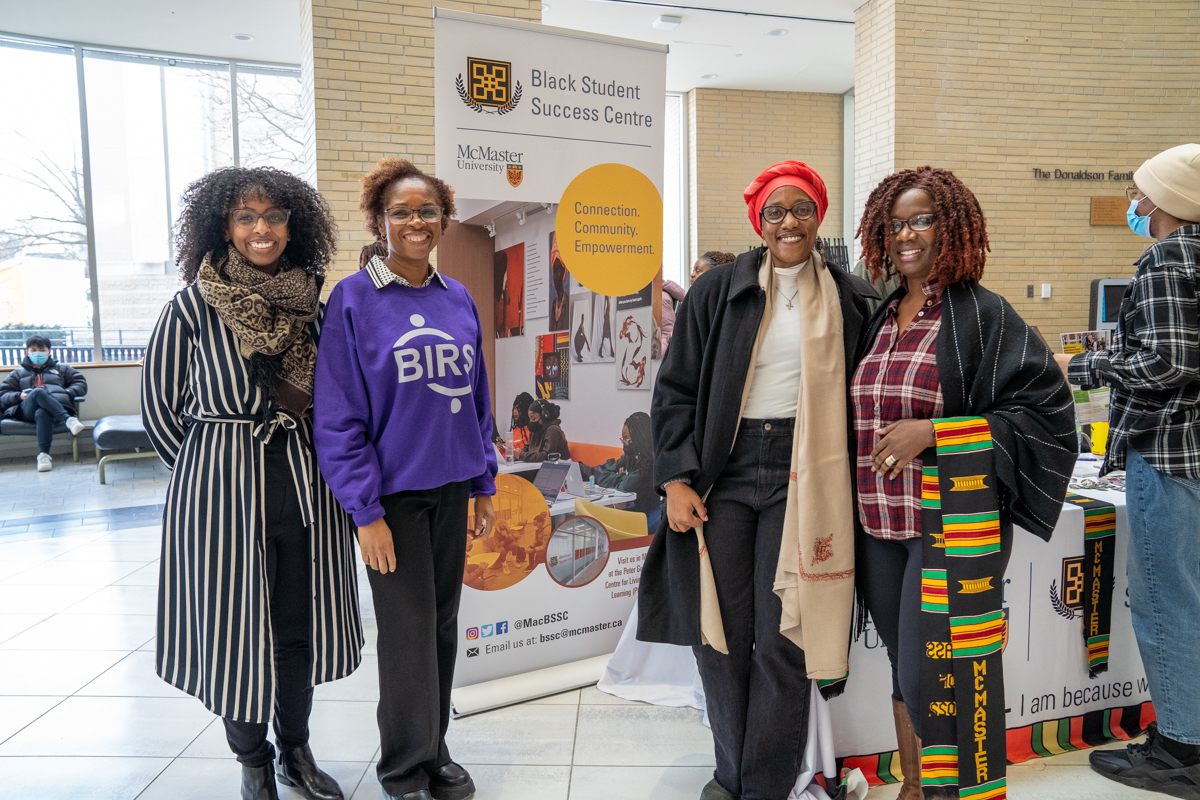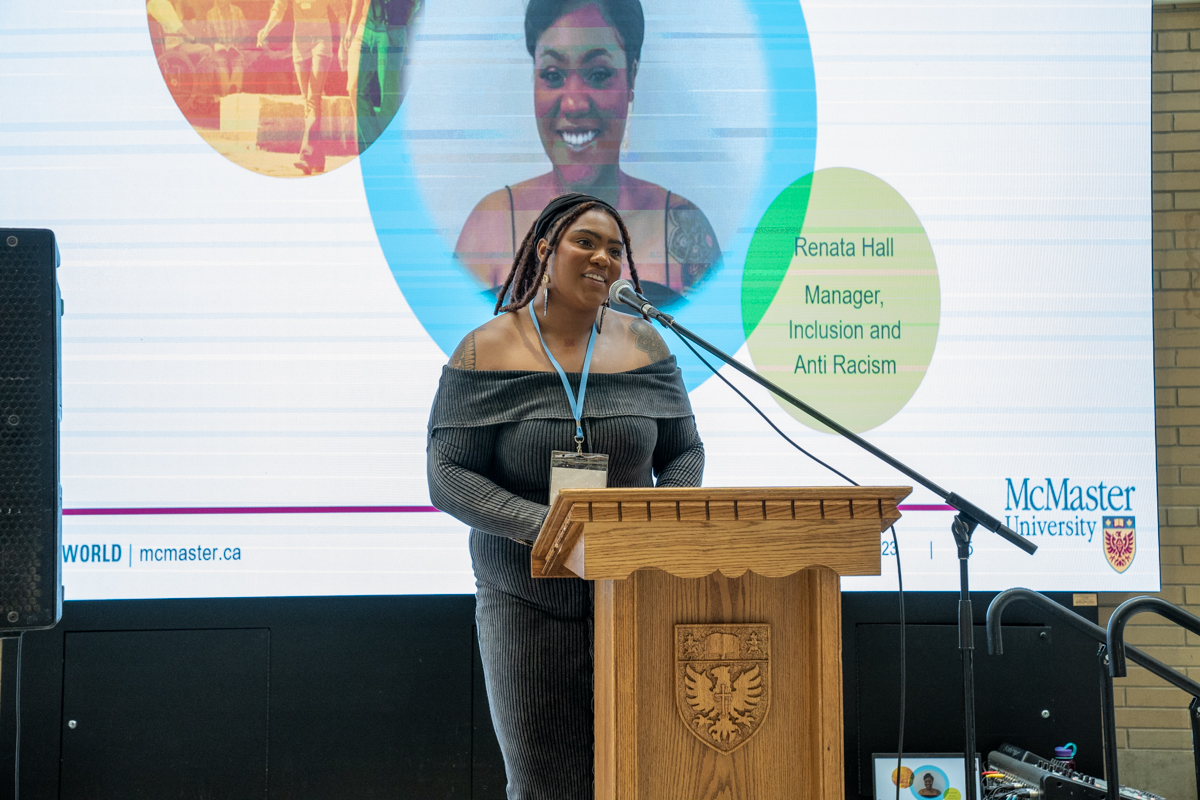 "Black Excellence is a term used across Black communities to celebrate success, to advance Black leadership mindsets and actions, and to continue to fuel pursuits to overcome inequalities within, and is a term both salient and sacred," said Renata Hall, manager, inclusion and anti-racism programs in the Equity and Inclusion Office, reading a statement from Sonia Anand, acting associate vice-president, Equity and Inclusion.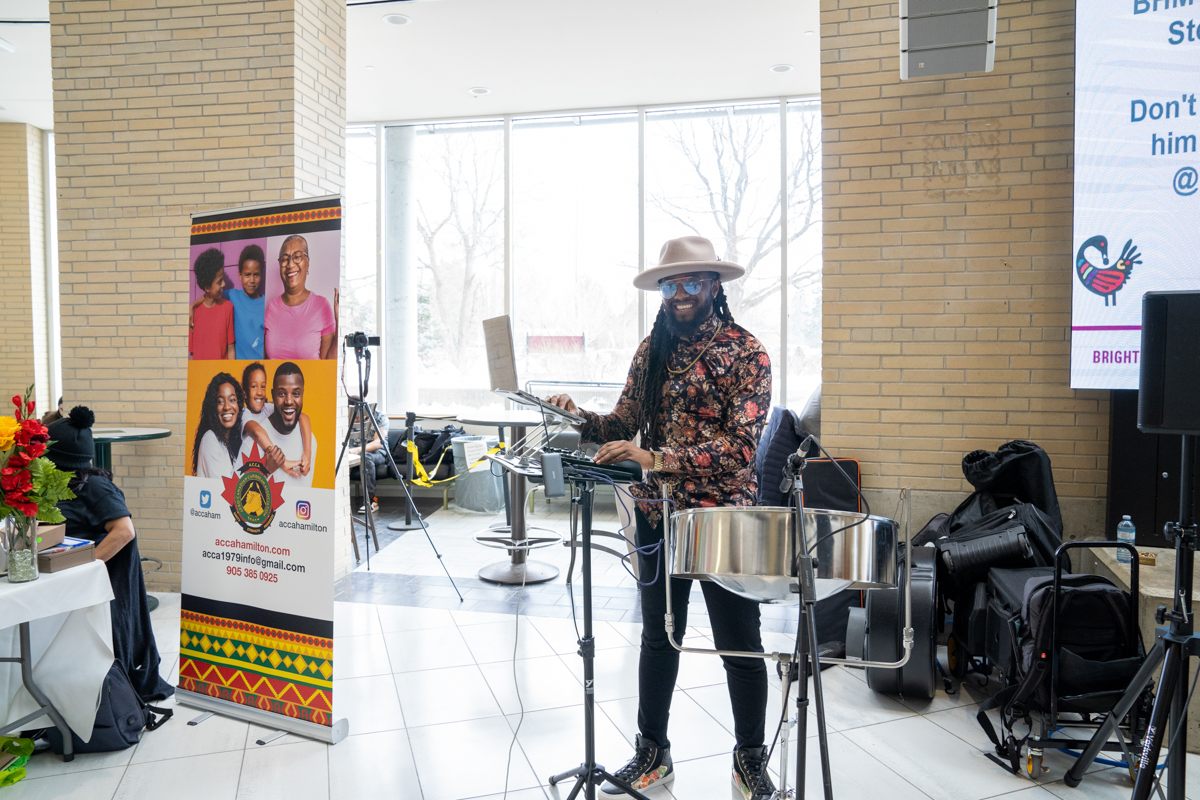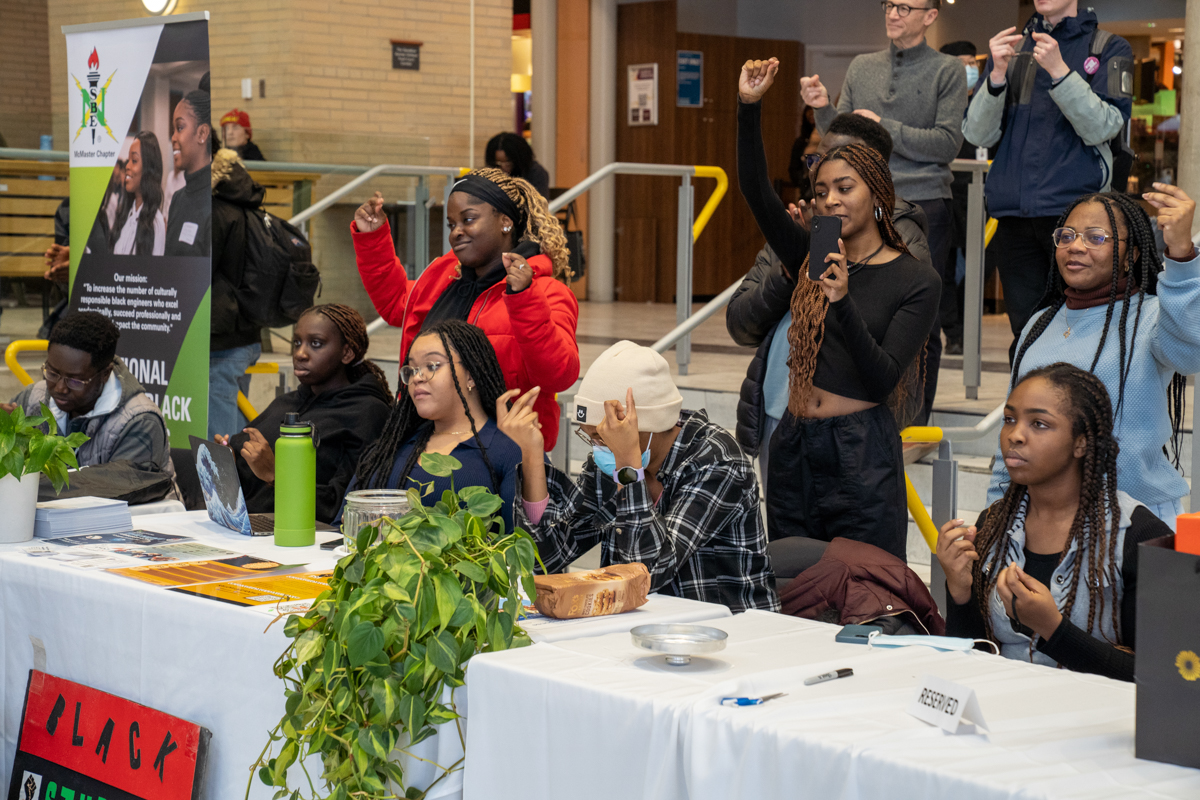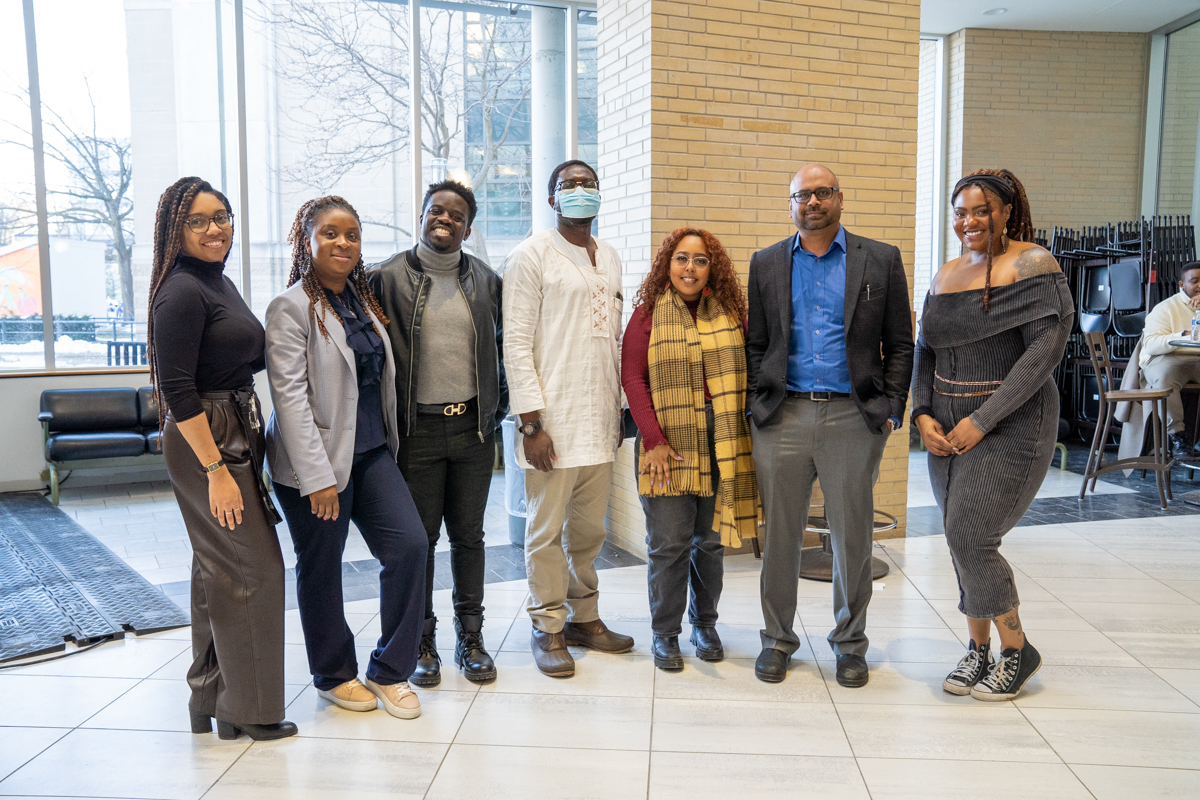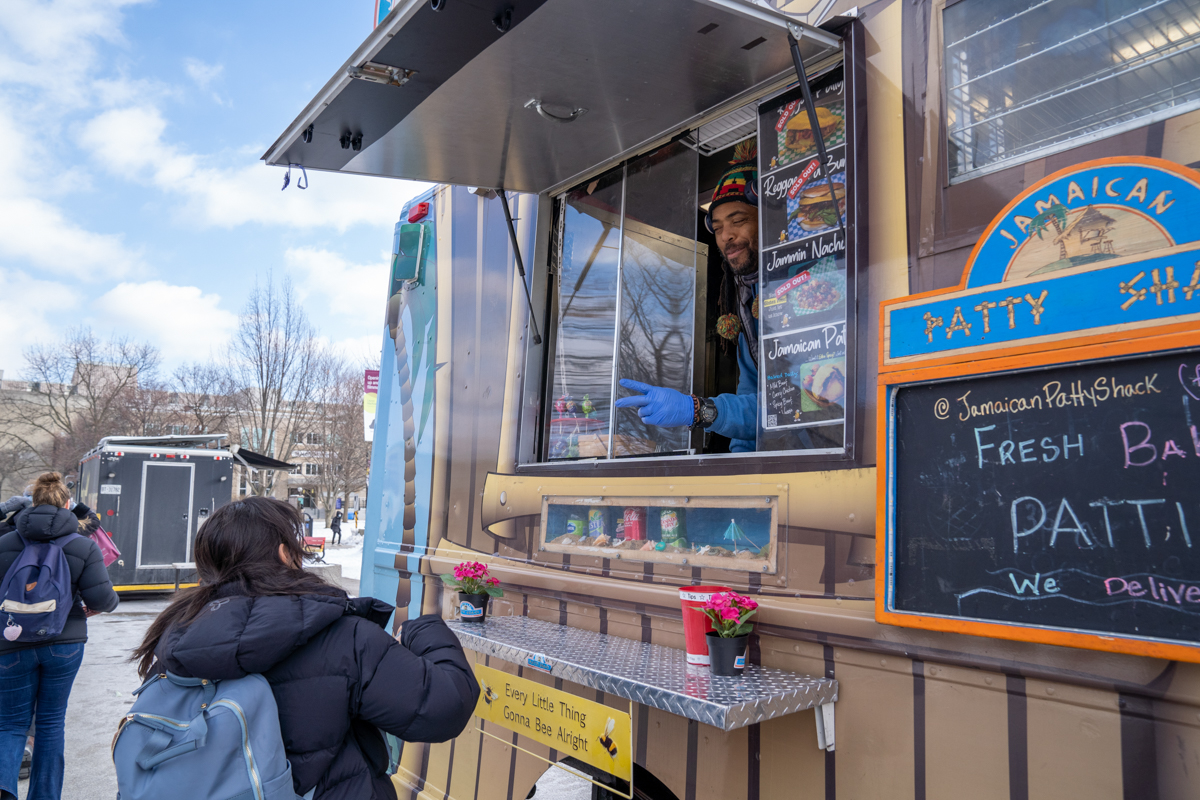 For those brave enough to weather the cold, the Jamaican Patty Shack was outside of MUSC ready to warm everyone up with some delicious food.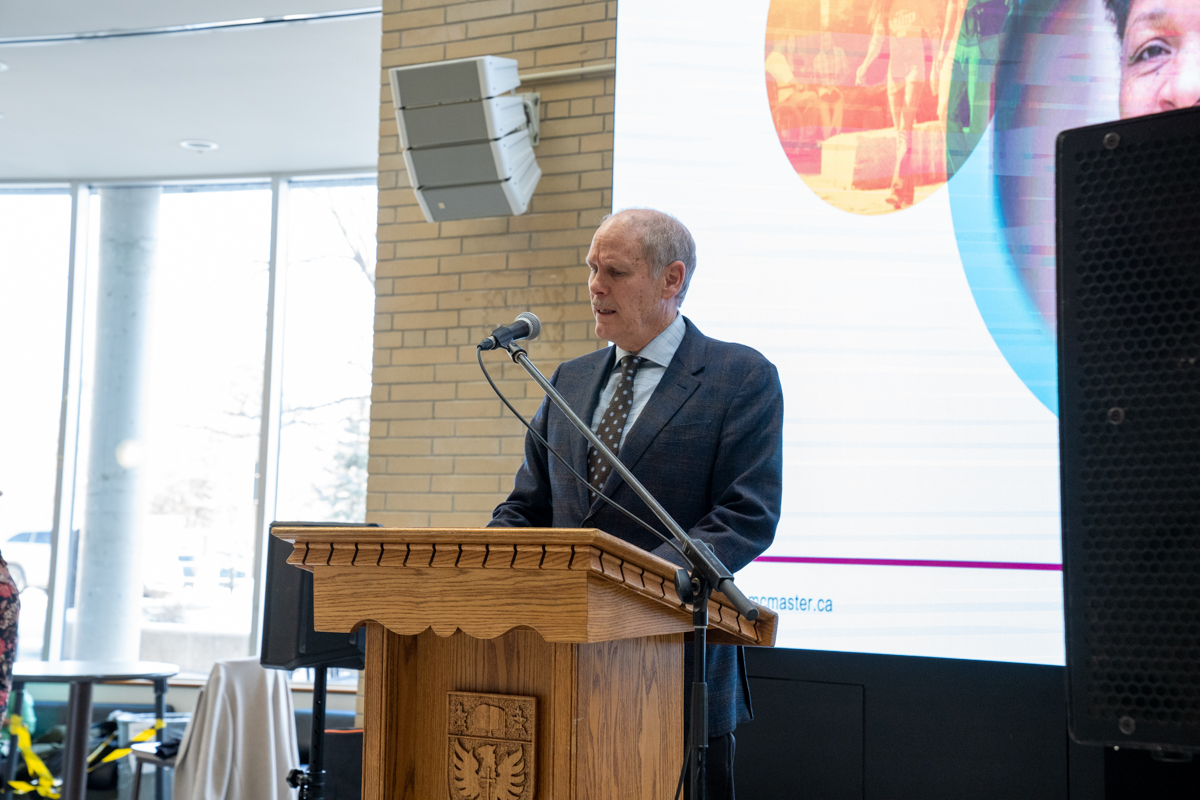 Speaking to the importance of events like the Black Expo, David Farrar, president and vice-chancellor of McMaster, said:
"Events like this help build community and help students feel that the university is a place where they can thrive. We have made real progress in taking initial steps to improve the experience of Black students and scholars and remove barriers to full participation in all aspects of the University, but we are on a long road, and we have just begun our journey."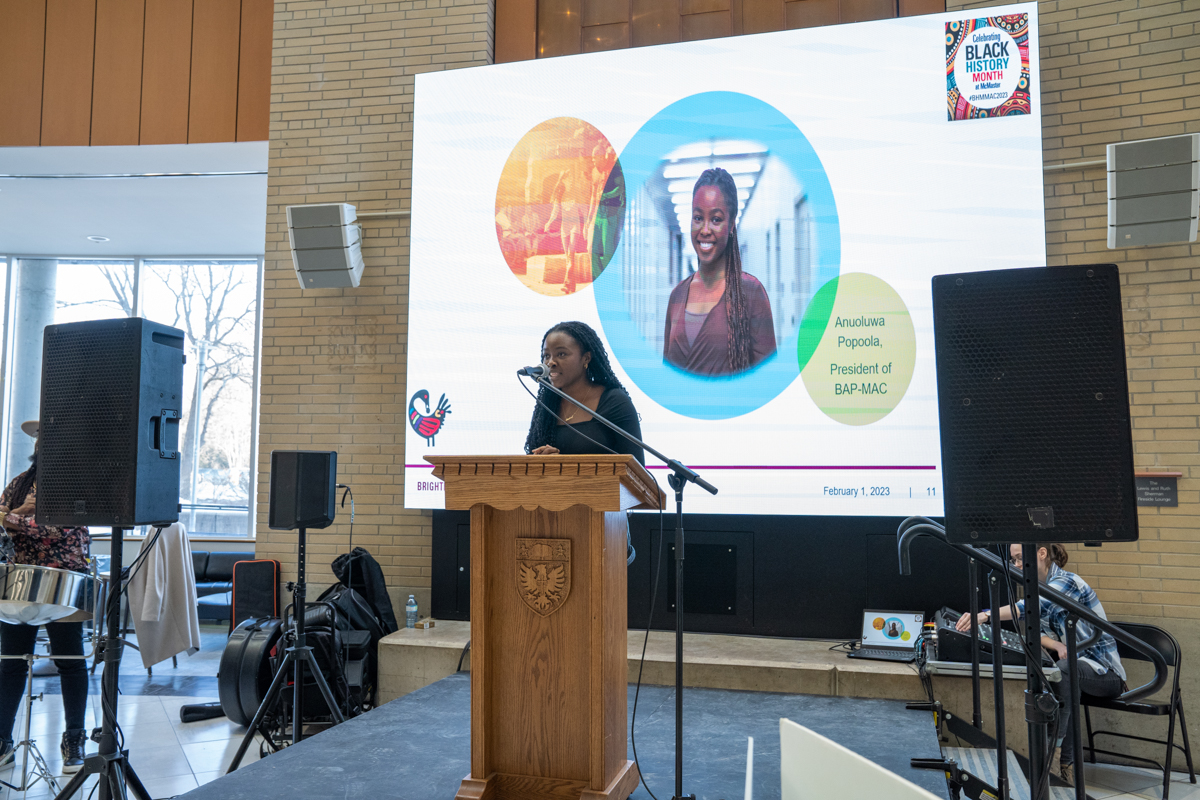 ---
The Black History Month Planning Committee has organized a series of events throughout the month of February. Click here to learn more information about the month-long programming.