McMaster student a two-time national skating champion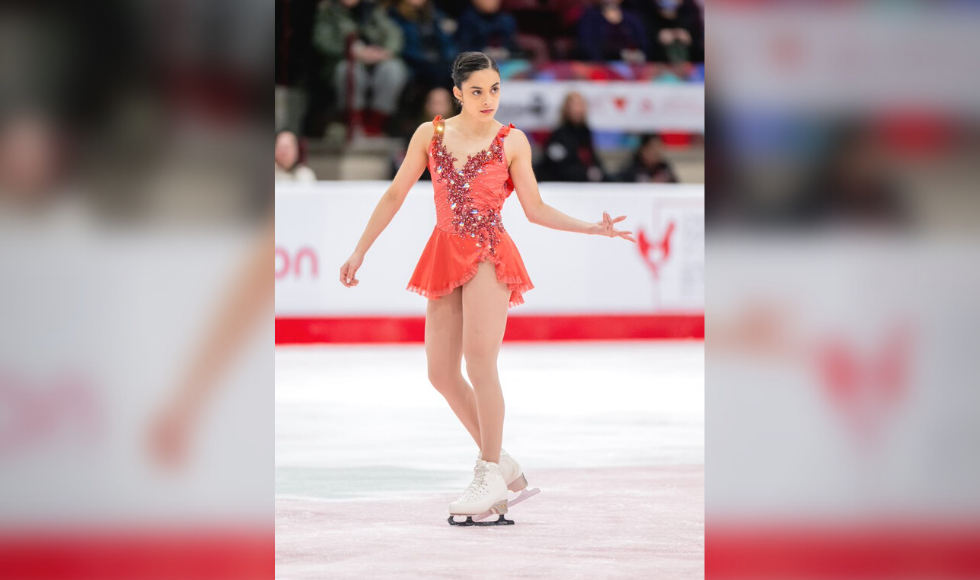 Madeline Schizas placed first in the women's program at the 2023 Canadian Tire National Figure Skating Championships on Jan. 14. (Photo courtesy Skate Canada)
---
Madeline Schizas leads a double life.
It's tricky but well worth it, says the McMaster student, Olympian and now two-time national skating champion.
Schizas placed first in the women's program at the 2023 Canadian Tire National Figure Skating Championships on Jan. 14. In defending her title, Schizas became the first to repeat as Canadian women's champion since Kaetlyn Osmond in 2013 and 2014.
Two days after winning the national championship, Madeline was in class, hitting the library and getting caught up on her studies. Schizas, a student in the Human Behaviour program in the Faculty of Science's Department of Psychology, Neuroscience & Behaviour, transferred to McMaster from the University of Waterloo last fall.
"I like getting back to class after events," says the 19-year-old. "The transition is tricky for sure. It's sort of like living a double life yet at the same time it's nice to have a break from skating after a competition. Being at school feels almost calming. It's an entirely different sort of pressure and I enjoy having the split focus."
"It's easy to get wrapped up in the highs and lows of sport. School helps to keep me grounded."
Next up for Schizas is representing Canada at the International Skating Union's Four Continents Figure Skating Championships in Colorado Springs in early February followed by ISU's World Figure Skating Championships in Japan this March.
Schizas made her Olympic debut in Beijing last year where she posted her personal best scores and put Team Canada into the finals.