MacPherson Institute offers support and resources to instructors for transition to online fall term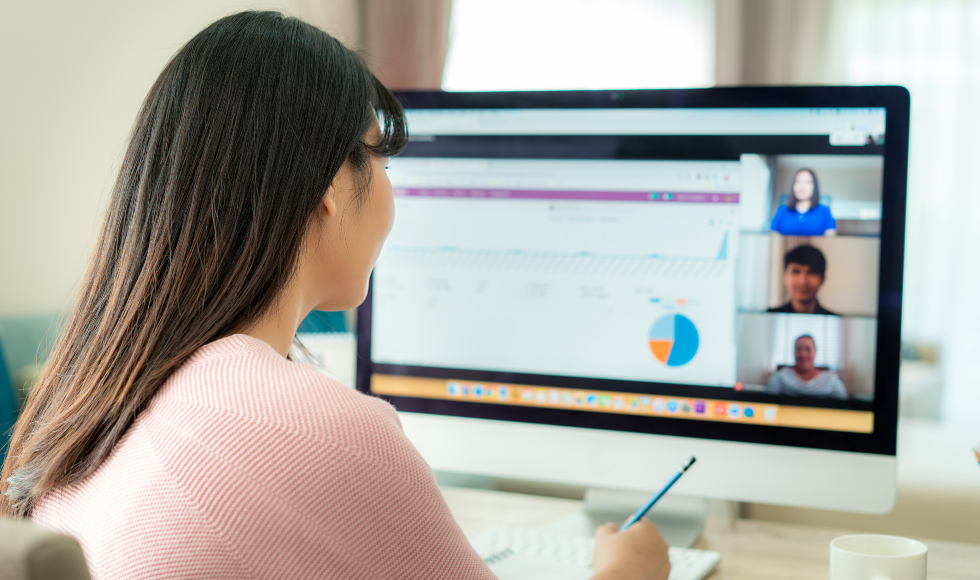 Photo by Getty Images
---
One of the nerve centres for the university's efforts to prepare instructors for teaching online is the MacPherson Institute.
With the recent announcement that the fall term will be held online, the institute for leadership, innovation and excellence in teaching is gearing up to ensure every part of the university is ready to deliver virtual programming of the highest calibre.
That means new and redeployed resources focused on digital instruction and faculty focused supports to help at every level.
"We have been working directly with deans and associate deans to ensure we have an understanding of what supports will be most useful," said Lori Goff, director of the MacPherson Institute.
"We are committed to bringing the very best virtual learning practices to the university."
The MacPherson Institute has temporarily reorganized staff so it can offer each faculty streamlined support with up to three educational developers,  who will provide training and consultation on pedagogy, course design and educational technologies.
In addition, the institute is hiring more educational developers for the faculty-based teams, and has recruited 14 graduate students as educational development fellows who will support course design efforts and teaching development.
"We recognize there are distinct differences and unique circumstances within each faculty," says Goff. "As a result, we are reorganizing our staff to help consult with and support instructors to ensure they have the means to design and develop their online courses for the fall."
Various supports have been offered since the pandemic began to help with the completion of winter term and to address spring/summer courses. Those supports will continue to be offered and others have been added for the transition to fall term online.
Virtual Training
A variety of webinar sessions have been offered throughout the spring and more will be scheduled through the summer months.
Sessions have included training on tools like WebEx, Microsoft Teams, Zoom, Avenue to Learn, and PebblePad, as well as topics related to effective online teaching, facilitating online discussions, creating a learner-centred syllabus, and more.
Visit the Instructional Continuity – Schedule page for the calendar of upcoming virtual training sessions and to access recordings of past webinars.
Resources and Guides
The MacPherson Institute has developed and will continue to add to its library of resources and guidebooks. These can be leveraged while considering the design and development of virtual or online classrooms for fall term including:
Additional resources are being curated and linked on the Instructional Continuity website such as Accessibility in e-Learning, which has been developed by the Equity and Inclusion Office, and the University Library Support for Remote Teaching website, which has been developed by the University Library.
Consultations
MacPherson Institute staff are available for consultations, which can be organized into topic-based groups, department- or cohort-based sessions, or on an individual basis if necessary. The MacPherson Institute has also restructured its staff into faculty-based teams. Under this new model key contacts will be supported by additional faculty-focused staff with varied expertise in order to tailor or customize assistance for their local needs.
The full list of the Faculty-Based Team contacts can be found on the MacPherson Institute website.
Course Development Support
Over the past few months the MacPherson Institute has worked directly with deans and associate deans to review and prioritize the development needs with each faculty for certain high-priority courses.
The MacPherson Institute is ready to help support student course developers who  have been hired within departments and faculties, for courses that were identified as highest priority, and also provide course development support through several online learning specialists who've been hired.