Mac spin-off company wins Life Sciences Company of the Year award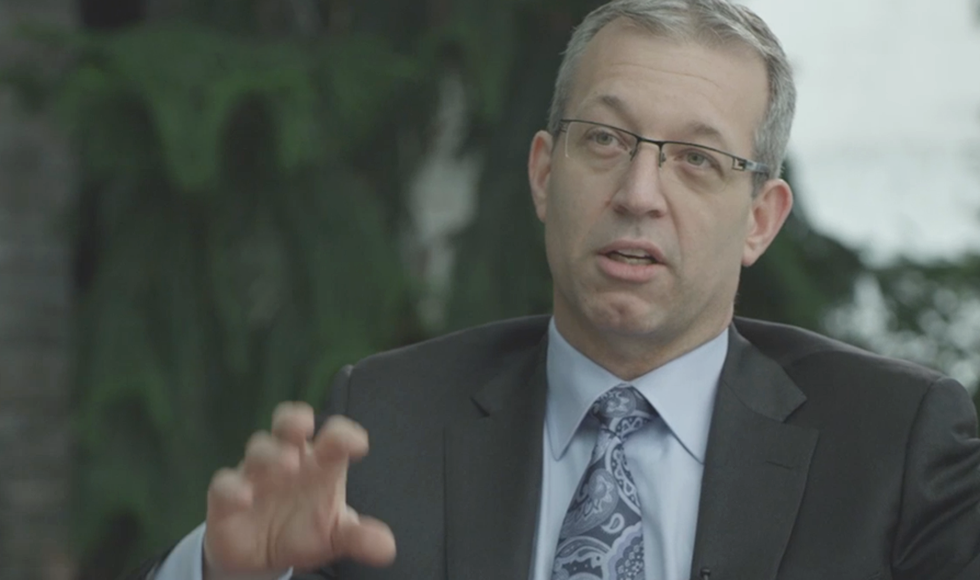 ---
It's been a record year for Fusion Pharmaceuticals – a new cancer therapeutics company that got its start on McMaster's campus and is now set to make its new home at McMaster Innovation Park.
Fusion's CEO, John Valliant, Canada Research Chair in Medical Isotopes and Molecular Imaging Probes and Professor of Chemistry and Chemical Biology, accepted the Life Sciences Company of the Year award presented by Life Sciences Ontario at a gala event honouring leaders in the province's life sciences sector.
The award recognizes an Ontario-based company that has demonstrated strong leadership and achieved significant milestones in life sciences research and development, through working to commercialize innovative products.
Fusion certainly fits that bill.
Valliant, who also founded the McMaster-based Centre for Probe Development and Commercialization (CPDC), says the award is significant because it recognizes our employees' accomplishments and our company's potential to revolutionize cancer therapy.
"This award confirms the strength, direction and potential of Fusion," he says, noting it's been a year full of good news for the Hamilton start-up. "Our work was recognized several months ago with investments totaling some $55M CDN from a group of top-tier Canadian and international investors.  Add that to this recognition by our industry peers, we feel strongly that Fusion is positioned to be the leader in the rapidly growing radiopharmaceutical sector."
The company's lead product, designed to attack drug-resistant cancers that do not respond to traditional therapies, which many include lung, prostate, breast and colorectal cancers, will begin clinical trials this year.
Rob Baker, McMaster's vice-president of research, says Fusion's success will have enormous spin-off effects in the region and will contribute to the health and well-being of all Canadians.
"First and foremost, their work has the potential to improve the health of many cancer patients. But, it also has the ability to strengthen and diversify our regional economy, reminding us of the many benefits – health and economic – that come with commercializing our research," adding Fusion is one of several new start-ups that will be moving into MIP.