Tech futurist and McMaster grad on building a new, better iteration of the internet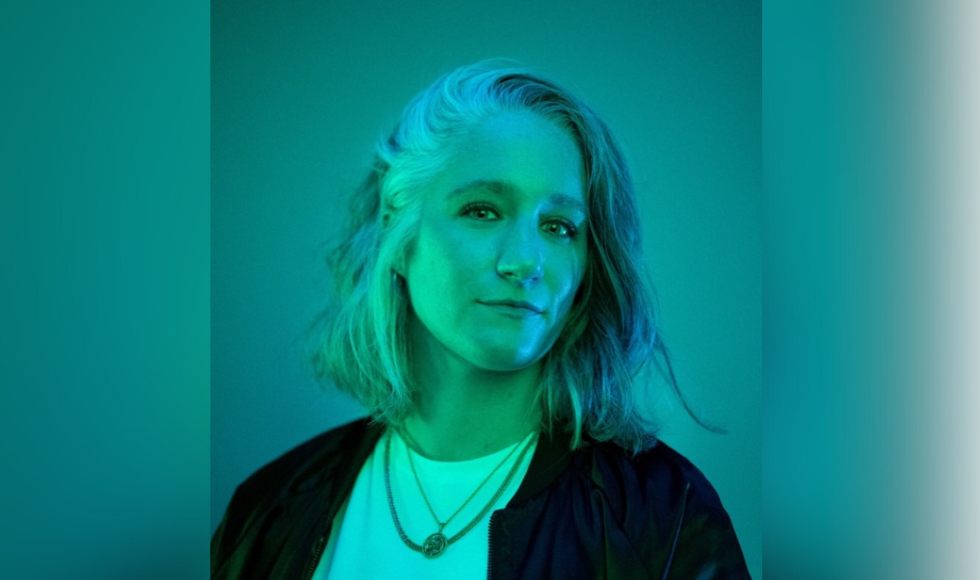 Her future-focused thoughts on the next iteration of the internet have earned Humanities alum Lindsey McInerney a spot on the ThinkersRadar50 list, known as the 'Oscars of management thinking'.
---
Lindsey McInerney '08, a self-proclaimed internet nerd and globally recognized tech futurist, knows her way around the internet.
From her early days online where she spent time in Riot grrrl chatrooms, to following her love of the internet into a global tech career, McInerney is now turning her focus toward the next iteration of the internet known as Web3 — a version of the internet that is already supporting digital currencies and virtual reality, and whose de-centralized structure may have the power to change how users interact with technology and each other on a massive scale.
Her provocative takes on the power and implications of Web3, coupled with her impressive work with global brands to embrace evolving technologies, have landed her a spot on the 2023 Thinkers50 Radar list.
This prestigious list, which identifies a cohort of 30 up-and-coming thinkers whose ideas are predicted to make an important impact on management thinking, has been referred to as 'the Oscars of management thinking' by Forbes magazine.
"There are lot of people on this list doing incredible things, so it's an absolute honour to be in that company," says McInerney.
Like her counterparts on the Thinkers50 Radar list, McInerney isn't exceptional because she has all the answers — she is exceptional because she asks thought-provoking questions and considers multiple perspectives.
That's an approach she says took root during her time as an English student at McMaster.
Bringing Shakespeare to the boardroom 
McInerney is currently CEO of Sixth Wall, a technology and entertainment company she co-founded with actor/producer Mila Kunis and producer Lisa Sterbakov. She is also the founder and CEO of Black Sun Labs where she works with organizations and individuals to develop their Web3 strategies.
Her CV boasts plenty of other accomplishments in tech ranging from her start at a small social media agency in Ontario where she realized the role that data could play in storytelling, to her recent role of Global Head of Technology and Innovation at AB InBev (Anheuser-Busch) where she launched beer brand Stella Artois into the metaverse through an award-winning digital race horsing campaign.
While McInerney is clearly well-versed in cutting edge technology, she attributes her success to something aside from her technical prowess — instead, she says her humanities degree is the thing that sets her apart from others working in the same space.
"In particular, the cultural studies courses that I took while at McMaster were really forward thinking. This gave me a huge edge to help understand how and why different people connect."
"This background allowed me to walk into any room in any country and unpack my Canadian bias and my other biases too," says McInerney.
Whether working for or building her own companies, McInerney notes finding folks with both the technical and the emotional intelligence to fill certain roles can be challenging.
"The sweet spot where I have built my career, and also the toughest spot to hire for, is where people can understand deeply technical concepts but then communicate them clearly to whoever sits in front of them. This is a communication skill you can only get through reading complex texts, having to process them and be able to translate them into something else," she says.
The ability to see different sides of an issue and argue things with conviction are skills she sees as necessary in order to succeed in both business and the rapidly evolving world of tech.
"Studying something like Shakespeare actually gives you such a great background for business," she says. "What is the intent of King Lear? What kind of person are they and how is their story going to play out? If you think about the politics of making it in business and being able to interpret people and interpret rooms, studying Shakespeare is so relevant. Just look at [the TV show] Succession."
Where is Web3 going and who is it for?
In order to understand where Web3 is going, McInerney believes it's important to take stock of what has come before it.
With Web 1.0, the first iteration of the internet, McInerney explains that you had to really want to create things because the platforms didn't make sharing content very easy.
"People started building simple things to connect with one another like chat rooms, which allowed us to entertain ourselves, socialize and even start dating online," she says.
Then along came Web 2.0, which allowed us to share rich media with one another. "You could share music you created or music you liked on MySpace or dump a weekend's worth of your party pictures on Facebook," McInerney reminds us.
Now Web3 is emerging, which includes concepts like decentralization, blockchain, cryptocurrency and the metaverse, which is something McInerney is particularly interested in exploring.
This could look like the partnership she developed between Stella Artois and the virtual horse racing game ZED RUN, where people could buy, sell and race their own NFT racehorses in a virtual world. Or it might eventually look like something with more day-to-day implications like grocery shopping in a 3D environment.
"If the technologies of Web 2.0 allowed us to have things like social media, then the technologies of Web3 will allow us to have the metaverse," she says.
McInerney also recognizes the importance of widening the scope of reference from just looking at the history of the internet to considering the history of human behaviour as well.
"As we build Web3, we need to ask ourselves some important questions. Who is going to benefit from this and who won't? Where is Web3 going to live? Who is building this and who owns this new iteration of the internet? Who is being left behind if we don't reflect on what history has taught us?" she says.
Asking these questions and exploring whether the current business model of the internet is working for the majority of users are things that need to be addressed if we want the next iteration of the internet to be different.
"With the internet we have now, we are essentially a product where our data is being sold to advertisers so that those companies can make it really easy for us to use the internet while they profit," she says. "Are we okay with this model as we move forward?"
While many folks approach the current business model of the internet with an attitude of 'I have nothing to hide' and willingly exchange their data for service, this is now being challenged as issues around data privacy become more tangible.
A person who uses an app to track their menstrual cycle, or someone who shares their immigration status online could now have that information used against them in a political context.
People who didn't think twice about sharing their personal details online are now at a point where they are asking themselves if they trust the people who have access to their information. McInerney sees this dynamic as an incredibly important element to reflect on as we move forward.
More voices at the virtual table
The internet, like so many other powerful tools in history, has the capability to both facilitate incredible human progress as well as provide a platform to cause great harm.
As recent history has shown us, social media allowed many isolated people to stay connected during a global pandemic while it also played a huge role in spreading divisive misinformation online. Spotting these pitfalls and learning from them will be key in creating a better internet for everyone, but, says McInerney, it can't be done in a vacuum.
With so many different people, communities, businesses, governments and other groups with their own visions of how the internet should evolve, McInerney believes it's vital that all these groups communicate with one another to create something better—especially the ones that don't see eye to eye.
"We need all of the different viewpoints and perspectives to be heard and considered when we're building things," she says.
"The fact is, I can't think of everything that needs to be considered, nor can anybody else, so we really need to diversify and have a variety of folks challenge what we want Web3 to be."
While McInerney is aware that technology moves fast and will evolve no matter what, she doesn't see the inclusion of multiple perspectives as a hindrance, but as an asset.
"I'm not saying that having another perspective in the room who disagrees with you means that you need to stop what you're doing completely," she says. "I'm saying that you can continue innovating while considering another perspective and tweak and optimize things as you move forward."
As Web3 infiltrates new areas ranging from currency to entertainment — where McInerney is currently working to build online communities that can influence shows in real time — the internet is certainly on the cusp of a massive shift. While experts like McInerney aren't able to imagine every possibility of Web3, it's clear that change is coming and it is coming quickly.
"As we build Web3 we are going to make mistakes," McInerney says. "But we can build something way better if we ensure we have a balanced perspective."