Library releases guide on avoiding predatory publishers and conferences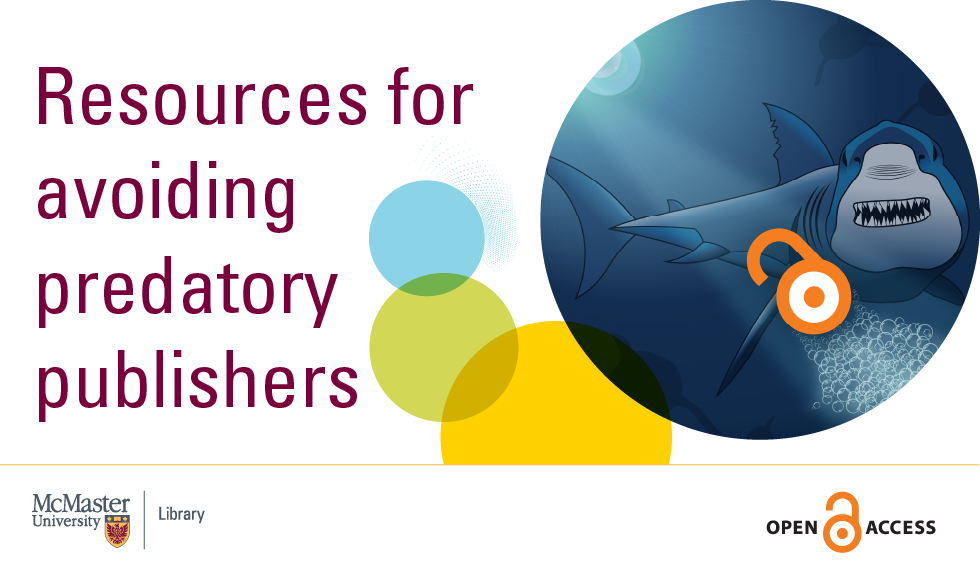 The library is offering a new guide with resources to help the research community spot predatory publishers or conferences.
---
It isn't always easy to know whether a research publication is legitimate, so the McMaster University Library has released a research guide to help.
Deceptive publishers, commonly referred to as "predatory journals", are for-profit entities that purport to publish high-quality academic research, but do not follow accepted scholarly practices.
The McMaster online resource, available on the library website, will help the research community spot a predatory publisher or conference.
Among the features of the guide are an overview of deceptive publishers, a checklist on how to avoid predatory publishers, a conference checker tool and links to additional resources.
It's expected to be particularly helpful for early career researchers and graduate students.
"This resource guide will be a tremendous asset for our research community as we continue to see an increase in the number of unsolicited requests for publications," says Karen Mossman, vice-president, Research. "I salute the Library team for its efforts on this initiative that will help to protect the integrity of McMaster's research."
Doug Welch, vice-provost and dean of Graduate Studies, says he's grateful for a clear resource, "which will help our junior researchers understand the deliberately misleading marketing tactics of predatory publishers and conferences and to how avoid the consequences of engaging with them."
The guide is a McMaster adaptation built on best practices developed by other Canadian universities.
The team behind the McMaster University Library project is Olga Perkovic, open education and scholarship librarian, and Neera Bhatnagar, head of public services and coordinator of research support at the Health Sciences Library.
"What we hope to do with this resource is have everyone be aware of these practices and then take action or find ways to review and critique the journal themselves," says Perkovic.
"In addition to referring to the research guide, we encourage anyone who is unsure about a publication to check in with their supervisor, instructor or library staff if they need further guidance or support."
While unsolicited email invitations for publication may be tempting, Bhatnagar said there are potential risks for those who are deceived by a predatory publisher. Among these risks: The research may not be included in key databases; authors may not receive proper recognition;  there may be a negative impact on reputation and promotion.
"In addition, from a funding point of view, if you publish your research in a predatory journal, that research output and funding is considered lost," Bhatnagar says.
"It is critically important that we are accountable to our private and public funders on their investments."
Bhatnagar and Perkovic have partnered with the Lewis & Ruth Sherman Centre for Digital Scholarship for a free virtual event called Predatory Publishing in the Era of Open Knowledge: Reducing the Odds of Falling Prey, on Wednesday Nov. 24 at 11 a.m.
Advance registration is required for this free event, and all are welcome.