Lettuce: be cautious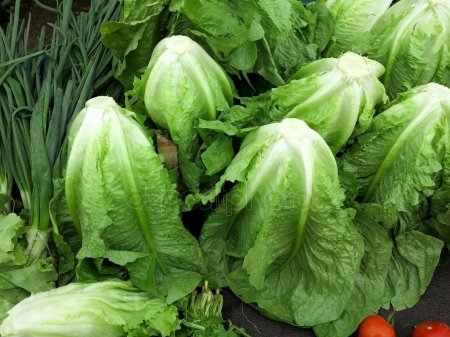 ---
Soon after word began to spread of a new outbreak of E. coli associated with romaine lettuce, Herb Schellhorn's phone started ringing.
The affable McMaster microbiologist, whose research specialties include waterborne and food-borne pathogens, has become a go-to expert for reporters who need someone who can explain such threats, including how they are transmitted and can be controlled.
A US advisory went out late Nov. 20, and by the next morning, Schellhorn, an associate professor of Biology and associate member of the Department of Pathology and Molecular Medicine, was doing interviews on campus, where he was been teaching and doing research since 1990.
In this case, the US Centres for Disease Control had called on Americans to stop eating romaine immediately after reports of a new wave of illnesses among people who had consumed romaine, which had also been the source of a major outbreak in 2017.
Canadian officials soon followed suit with a recommendation for everyone in Ontario and Quebec ditch their romaine after E. coli cases were confirmed in those provinces.
As concern spread and other Canadians wondered whether the warning would be broadened – as it later would be – Schellhorn's advice was straightforward.
"I think I would avoid it," he told The Globe and Mail. "We can all do without romaine lettuce for a few days."
After speaking to The Globe, Schellhorn rushed over to McMaster's campus TV studio to speak live to CTV News Channel, where he explained that the urgency around the issue comes from the fact that E. coli is highly infectious, requiring as few as 10 bacteria to infect a vulnerable person.
Lettuce can be infected at any point between the field and the table, and with most North American romaine lettuce coming from a few geographically concentrated areas, origin is hard to trace to a specific source, he explained.
Chopped bulk lettuce used in salad mixes makes tracing especially challenging, as infection can spread through massive amounts of lettuce from multiple farms during the washing and packaging process.
After his live CTV interview, Schellhorn bolted back to his lab to meet up with a crew from CHCH TV for a piece on the evening news.
There, he talked about the huge surface area of romaine lettuce leaves making it so easy for E. coli to colonize. The strain in question is particularly hardy, and can survive in and warm and cold temperatures, he said.