Legacy of McMaster Library retirees lives on through $1.1 million gift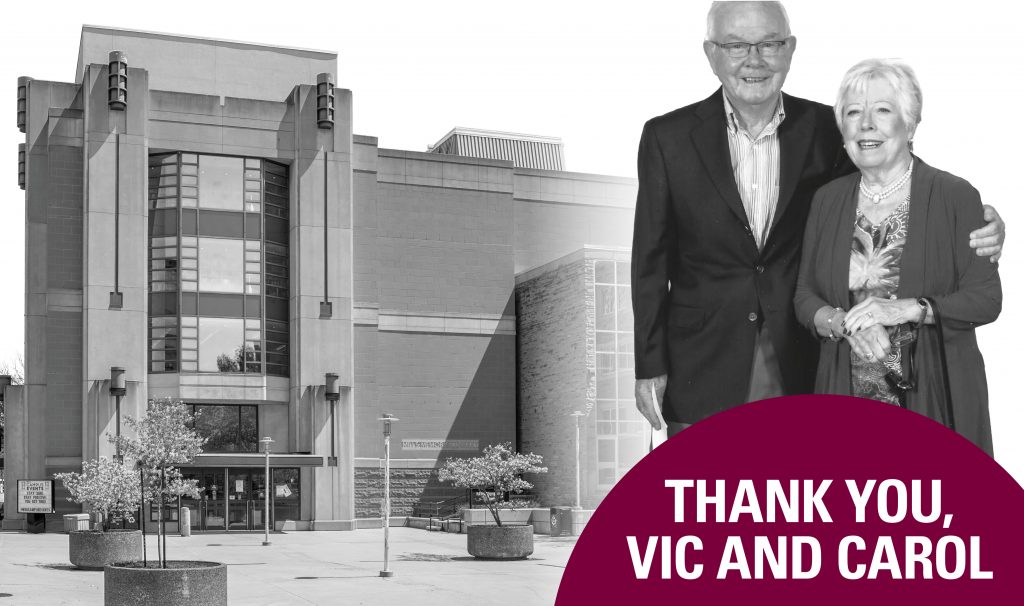 The bequest from Carol and Vic Nunn will help purchase needed materials and bolster services at the library, where they met and worked for more than 30 years.
---
Carol and Victor (Vic) Nunn dedicated their careers to McMaster University Library, and now their memory will live on in an extraordinary way.
The late retirees bequeathed close to $1.1 million, making it one of the largest gifts in the library's recent history.
"We are moved beyond words by the generosity of Carol and Vic," said Vivian Lewis, McMaster University Librarian. "Gifts such as this reinforce the ongoing dedication of our retirees to the life of the library."
Lewis said the gift will help purchase needed materials and bolster services at McMaster University Library, both areas that were close to the Nunns' hearts.
"They have created a legacy that will help students, faculty and community members for generations to come," she said.
Librarians, philanthropists, friends, and leaders — few connected to the library are unfamiliar with Carol and Vic. Throughout their 30-plus years working at the library, they were well known to staff, retirees, students, faculty and community members.
The library was a central part of both Carol and Vic's lives, said Carol's sister, Bronwen Galloway.
"Carol and Vic met at McMaster University and most of their activities and long-time friendships evolved from their love of McMaster Library," she said.
The Nunns spent their early years in H.G. Thode Library before moving to new offices in Mills Memorial Library. Both vital members of the library Leadership Group, they were dedicated to and passionate about supporting students, growing the library's research collections and improving resources. Throughout their time at McMaster, they were known for their bright personalities and willingness to lend a hand wherever needed.
After many years of working together, they married. As a couple, they were inseparable until Vic passed away in 2019. Carol passed the following year.
After devoting so many years to the library, Carol and Vic made the decision to remember the library in their will.
Lewis said plans are underway to formally recognize the Nunns' generous bequest.
"We look forward to celebrating Carol and Vic's tremendous act of generosity in a special way and to celebrating the new opportunities this gift will make possible," said Lewis.