Karl Kinanen helped transform the way society looks at aging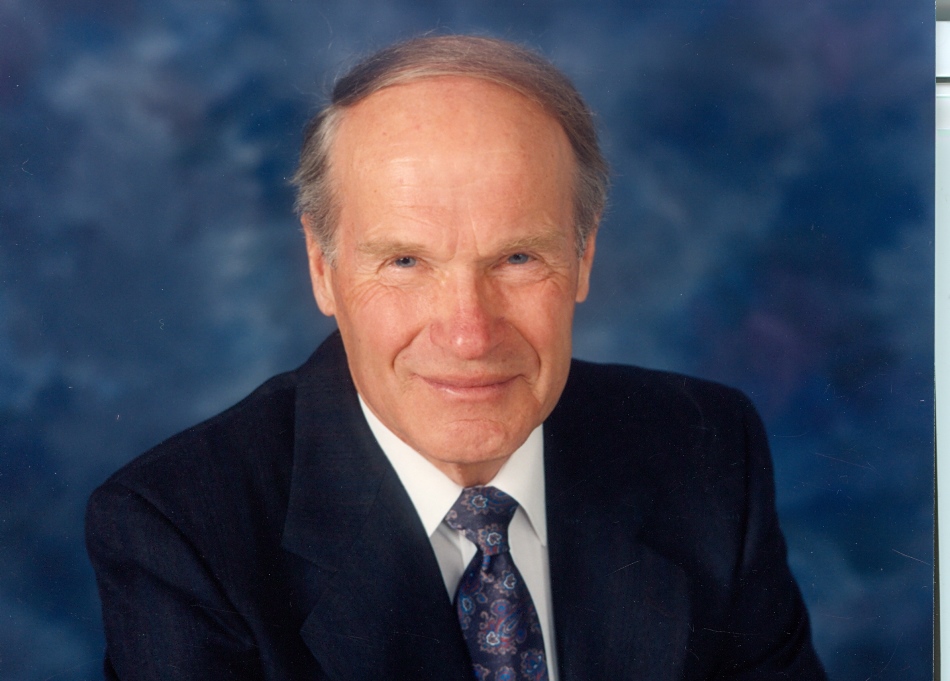 A founding faculty member of the School of Social Work, Karl Kinanen (1927-2017) helped transform the way society now looks at aging. McMaster has set up a crowdfunding campaign to ensure the Karl Kinanen Public Lecture Fund will exist in perpetuity.
---
"For a country boy from a small village in Finland, life hasn't been too bad."
Husband, father, social worker, professor, mentor, and champion cross-country skier in his 60s and 70s – Karl Kinanen '67 summed up his life in his usual understated way.
A founding faculty member of the School of Social Work, Kinanen helped transform the way society now looks at aging. A leader in the development of gerontology studies, Kinanen was instrumental in placing McMaster on the map as the first university in Canada to offer an undergraduate degree in the field.
In 1976 he launched the first gerontology course at McMaster. He went on to create the annual Summer Institute on Gerontology, and in 1980 he initiated another first – inviting older people to share their wisdom with his students. This Senior Class Assistant Program still thrives in the Department of Health, Aging and Society.
When Kinanen retired in 1992, the Karl Kinanen Public Lecture Fund was established in his honour through donations from his many students, colleagues and friends. Hosted by the Gilbrea Centre for Studies in Aging, this free lecture series features a prominent expert in the field of aging. It is held in Hamilton each year.
On May 19, 2017, Kinanen passed away at the age of 90. In his will, he left a bequest to further support his eponymous lecture series. To ensure that the lectures can continue in perpetuity, a crowdfunding campaign has been set up for those wishing to make a contribution in Kinanen's memory.
Beatrice Kemp '75 first met Kinanen in 1972 when she was one of his students. Thirteen years later, they met again. They were married in 1992.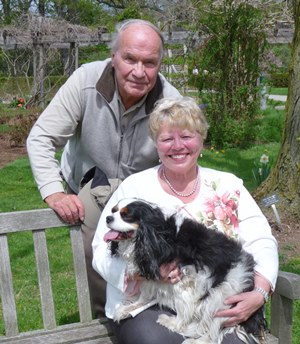 "Many people have been enriched by knowing Karl. His acceptance, tolerance, kindness and love were always a source of strength and inspiration," says Kemp, who retired as executive director of the Catholic Children's Aid Society of Hamilton in 2007. "He was never concerned about leaving a legacy, but through his quiet, thoughtful and genuine concern for all creatures, he has created one."
In 2010, she published Karl Kinanen: Athlete, Scholar, Gentleman, a beautiful 192-page memoir of his life – to record the precious memories that were slipping away as Kinanen slowly succumbed to Alzheimer's in his final years.
A beloved teacher and mentor
In the memoir, Kinanen gives a taste of how (and why) he became a much-loved teacher and mentor over the course of his 23-year career at McMaster:
"I would go to class each fall and say, 'Now what is it you want to learn?' … My courses were designed in such a way that the students were involved in planning their own learning and not just parroting what I taught."
Born in 1927, Kinanen grew up on a farm in Finland, the second of six children. Although his parents had almost no formal schooling, both were avid readers and both believed in the value of education. It was a tumultuous time, however – the family was evacuated twice in the 1940s due to the repercussions of war with Russia, and Kinanen's older brother was killed in 1944 while fighting in World War II.
A talented athlete, Kinanen was also a good student. In his early adult life, he tried many ways to make a living and ultimately discovered his calling – social work. He came to Canada and worked his way across the country as a labourer to pay for social work studies. He completed his undergraduate degree at McMaster and graduate work at the University of British Columbia.
In 1969, after several years of private practice in Hamilton, Kinanen was invited to join the faculty of the newly launched School of Social Work at McMaster.
Masters World Cup champion
After his retirement in 1992, Kinanen went on to become a world-class cross-county skier well into his 70s. In 1984 and 1985, he had already won Canadian championships, placing in the world's top 10. In 1995 his lifelong dream was achieved, when he won the Masters World Cup in Canmore at the age of 68.
In his 2010 memoirs, Kinanen offered these thoughts on a life well-lived:
"Try to do something that you are very excited about and take it as far as you possibly can. Outside my work, skiing was one of my interests, but I took it a little beyond an interest. Competing in cross-country skiing during my senior years boosted my confidence tremendously. It also provided an example to those around me. Even as we get older, we can still do something at a level that is relatively high. Age is no absolute hindrance, but I think that means you have to be really willing to put some effort into life – not only when you are 80, but also preparing for 80. It is an important undertaking."
Thanks to Kinanen's foresight and determination in establishing gerontology as a field of study, special services in support of seniors are now seen as critical to the personal and social well-being of aging individuals.
McMaster University has established a crowdfunding campaign for those wishing to remember Kinanen with their own contributions to the Karl Kinanen Public Lecture Fund.
***
Related stories on the Daily News:
http://dailynews.mcmaster.ca/article/a-30-year-journey-for-a-mcmaster-degree/
http://dailynews.mcmaster.ca/article/mac-undergrads-interest-in-gerontology-began-early-in-life/
http://dailynews.mcmaster.ca/article/student-leader-heading-to-oxford/