Karin Stephenson recognized by Canadian Nuclear Isotope Council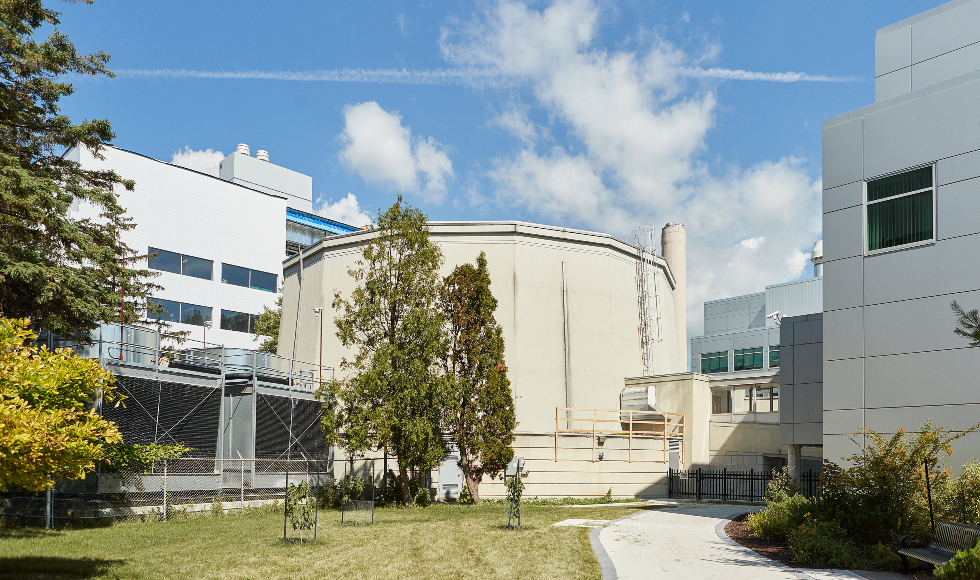 McMaster's nuclear reactor. (Photo by Kevin Patrick Robbins)
---
Karin Stephenson, the manager of commercial operations at McMaster's nuclear operations and facilities, has been recognized by the Canadian Nuclear Isotope Council for her academic leadership.
Stephenson was one of three award recipients, each of whom was nominated by members of the CNIC for exceptional leadership in areas that also included public policy and advocacy.
"It's a real honour to be the inaugural recipient of the Academic Leadership Award, as I share CNIC's commitment to promoting Canada as a global leader in nuclear science," said Stephenson in a press release issued by the CNIC. "The work we do – and have done for 65 years – at McMaster University, has positioned us as Canada's pre-eminent nuclear research institution and allows us to play a significant role in driving Canada's innovation agenda."
McMaster's nuclear reactor became operational in 1959, and was the first university-based research reactor in the British Commonwealth. Among other activities, it is a world leader in the production of iodine-125, a radioactive isotope that is used in the treatments of numerous solid tumors, including prostate cancer. Isotopes from McMaster's nuclear reactor treat more than 200 patients around the world every day.
The CNIC, which was created in 2018, is a coalition of science, healthcare and nuclear sector organizations. It is dedicated to ensuring that Canada remains a leader in the production of medical isotopes, which are used globally in medical imaging, cancer therapy, sterilization and diagnostic development.
"We are committed to building on Canada's leadership role in this area by supporting world-leading innovative research and development programs in the pursuit of isotope research and development," said James Scongack, chair of the CNIC. "The excellent leadership, commitment and hard work demonstrated by the inaugural CNIC award winners will help insure Canada remains at the forefront of nuclear medicine, providing treatments that improve our quality of life and strengthen Canada's economy."