Hamilton entrepreneur Joe Liburdi was a champion of research innovation and student success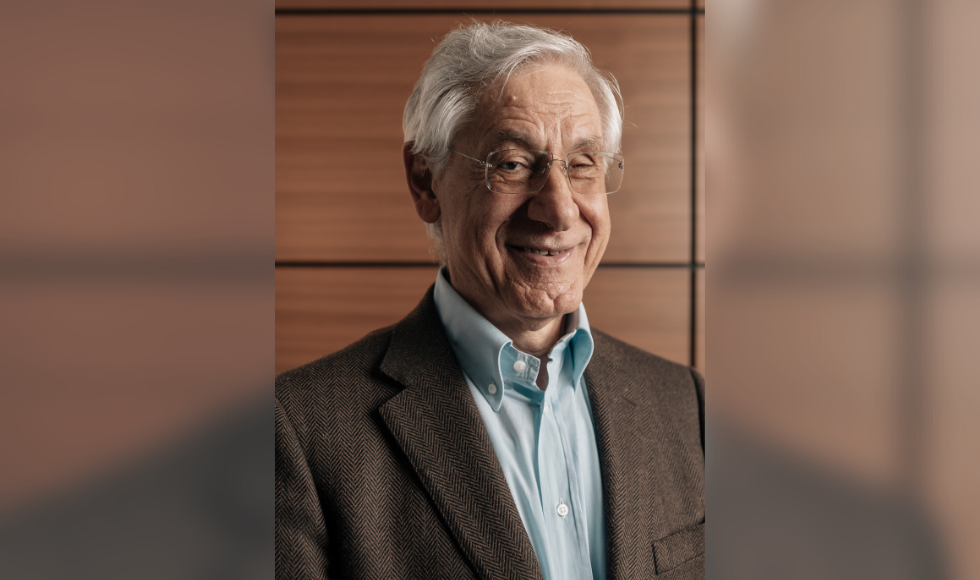 Joe Liburdi died on March 7. Dozens of McMaster students have benefited from Liburdi's generosity through bursaries, award programs, sponsorship support, lab partnerships and job opportunities. McMaster recognized Liburdi's contributions with an honorary doctorate in 2021.
---
Hamilton engineer and entrepreneur Joe Liburdi had a long-standing relationship with McMaster University that was forged on shared respect for research innovation and a desire to elevate the next generation of leaders in engineering.
As a result, dozens of McMaster students have benefitted from his generosity and commitment to the Faculty of Engineering through bursaries, award programs, sponsorship support, lab partnerships and post-graduate opportunities at his company, Liburdi Engineering Ltd.
McMaster recognized Liburdi's contributions with an honorary doctorate in 2021, and he had this advice to give promising future engineers: "I encourage you to think beyond your current status quo and pursue ideas or technologies that could revolutionize and advance our civilization or simply provide happiness and prosperity for everyone."
Liburdi died on March 7 at 79. He was the husband of Elena (Lee), father to daughter, Chiara, and son Gianni, and grandfather of Leo and Sofia.
"Joe Liburdi was an important friend, role model and trusted advisor to McMaster and the Faculty of Engineering, and he will be dearly missed," said Heather Sheardown, dean of Engineering.
"His dedication to quality and innovation made him a global leader in his industry, but it was his unwavering support for our students that truly made him stand out for us here at McMaster."
For more than three decades, Liburdi, who was a member of the McMaster Engineering Dean's Advisory Board, provided McMaster Engineering students and recent graduates with funding for bursaries and awards, challenging experiential work opportunities, and support for student clubs and student-led projects, like the McMaster Solar Car Project.
In 2007, Liburdi was presented with the Faculty of Engineering Leadership Award to recognize his achievements and for his support of research and educational initiatives. In 2018, he became one of 59 people to be inducted into the Canadian Academy of Engineering.
Originally from Ceccano, Italy, Liburdi graduated in 1967 from the University of Windsor with a B.A.Sc. degree in Engineering Materials and was employed by Westinghouse for 12 years as manager of metallurgy, responsible for metallurgical support in the development, design, manufacture and service of gas and steam turbines.
In 1979, he established Liburdi Engineering Ltd. to provide independent support to industrial gas and steam turbine users. Located in Dundas, the company has since expanded into the United States and Europe and features an extensive international list of clients.
Through an exceptional track record of practical innovation and a continued investment in research and development, Liburdi's company is now a recognized leader in advanced welding and coating systems for turbine components, helping to solve challenges faced by the aerospace, nuclear, oil and gas, and energy industries.
His pioneering processes and approaches have resulted in several patents, numerous publications in life assessment techniques, HIP rejuvenation of superalloys, automated welding of turbine blades, powder metallurgy joining processes, erosion resistant PVD coatings, and CVD coating for internal/external oxidation protection.