"It's a snapshot of moments in time." Photo series by Mac grads highlights experiences of COVID-19 frontline workers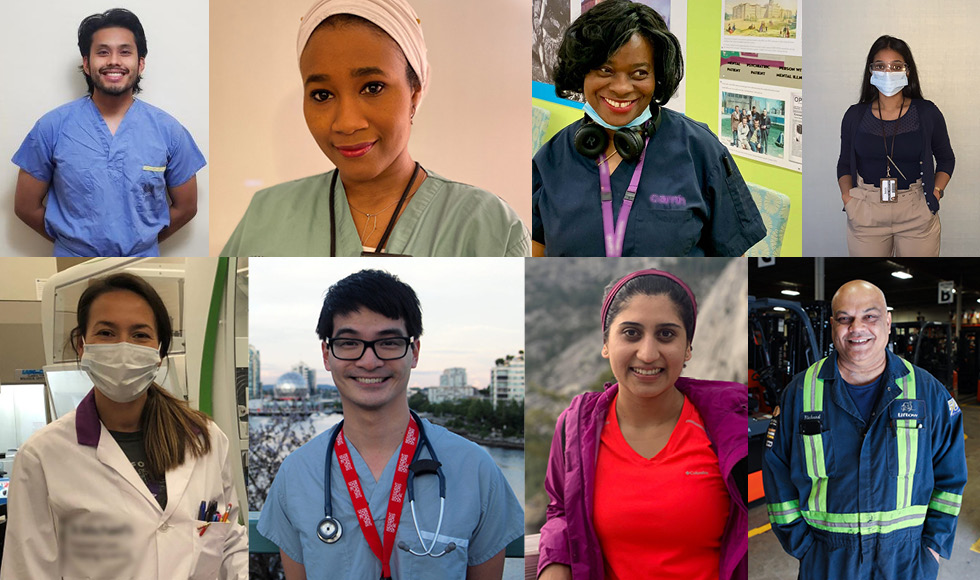 ---
Great minds think alike.
Even though they were both Mac grads, Arnav Agarwal '14 and Rishi Bansal '20 hadn't met – until they both had similar ideas to capture the untold stories of COVID-19 frontline workers.
Individually they reached out to Seema Marwaha, editor in chief of Healthy Debate, a nationally-renowned platform that provides accurate, accessible information about health care to the public.
She connected them and provided a space on the website for the stories. The two – now working together — called it Faces of COVID.
"I heard doctors and nurses talk about how they were personally impacted by the pandemic and that dialogue seemed to be missing from mainstream media," says Agarwal, a graduate from the Faculty of Health Sciences.
The goal of the project is to humanize the pandemic by collecting accounts by frontline workers in the COVID-19 pandemic, both in health care and otherwise.
"Unlike Arnav and Seema, I didn't have the insider view of how essential workers were feeling and responding to the changes, but I wanted to," says Bansal, who graduated from the Arts and Science program this spring. In the fall he will be pursuing his medical training at McMaster.
"Some of the faces on the website are of doctors and nurses, but also grocery store staff, construction workers, custodians and public transportation drivers."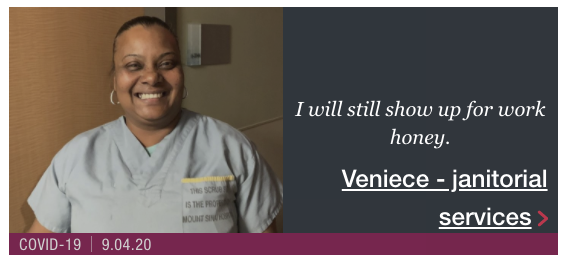 Agarwal is now a resident physician at the University of Toronto. Both he and Bansal are involved with research in McMaster's Department of Health Research Methods, Evidence, and Impact.
He points out that much like McMaster provides a sense of community, so does Faces of COVID. As people started to share their stories, others came forward and contributed as a way to connect with each other, which reaffirmed for the team that the platform was needed.
So far the website showcases over 150 unique stories from across the Greater Toronto and Hamilton Area and there's no sign of it slowing down.
Marwaha says in 10 or 20 years this project will accurately reflect the lived experiences of people and act as an archive that goes beyond just the numbers.
"It's a snapshot of moments in time of how people were feeling; their hopes, fears, emotions and observations."