Introducing McMaster's new vision statement: A letter from the president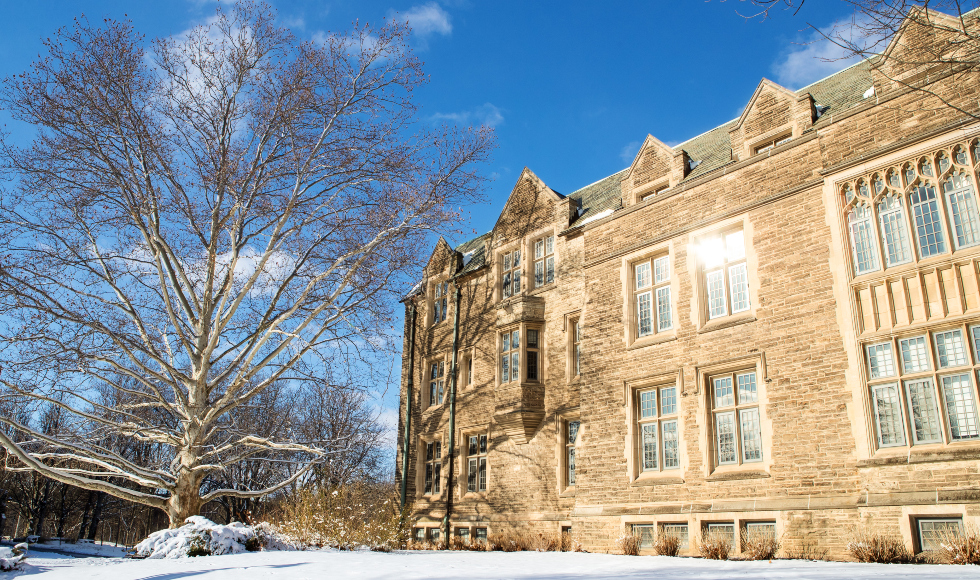 Photo by Georgia Kirkos
---
Dear Members of the McMaster community,
Thank you to everyone who took part in the visioning exercise last Fall, including participating in the social media campaign, engaging in the various meetings and consultations, and providing ideas, thoughts, and feedback. I received a very clear picture of the areas you regard as critically important to the future of McMaster and to our local and global community, as well as your ambitions and hopes for our institution.
In particular, I heard about the commitment of members of our University to making a positive and transformative impact on the world, focusing on excellence in everything we do, developing the diverse partnerships and collaborations needed to support our scholars and ensure that we are well positioned to tackle the major local and global issues we face, and building a clear sense of community and belonging for everyone. I also heard consistent support expressed for McMaster's current positioning statement, Advancing Human and Societal Health and Well-being. We have accordingly combined all these critically important elements and I am delighted to launch our new McMaster Vision Statement:
Impact, Ambition and Transformation through Excellence, Inclusion and Community: Advancing Human and Societal Health and Well-being
This is intended to capture both the depth of our collective aspirations and desire for impact, as well as our commitment to inclusive excellence and serving the global community in all that we do.  In referencing the current positioning statement, the vision statement links McMaster's historical and continuing strengths and commitments with our intentions and goals for the future.
Despite the challenging times in which we all find ourselves, I am extremely optimistic about our University and all that we can achieve together. I look forward to working with you all over the coming years to bring this vision to life and to make a positive impact locally and globally. I am currently finalizing a strategic plan which will focus our collective efforts around five key priorities, based on the feedback I received last year. I look forward to sharing this over the coming weeks.
Thank you all for your ongoing support and commitment to McMaster.
Sincerely,

David Farrar