International students get taste of Canadian Thanksgiving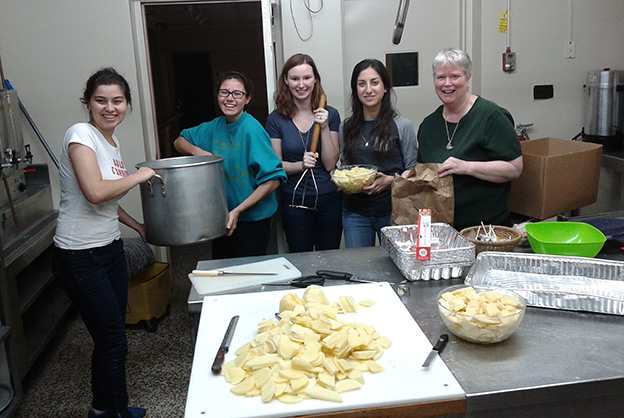 Volunteers prepare Thursday's Thanksgiving meal for McMaster's international students.
---
More than 100 international students gathered for a traditional Canadian Thanksgiving Thursday night at Binkley United Church.
The annual turkey dinner is organized by the McMaster Campus Ministries Council and the Ecumenical Chaplaincy for international students spending the holiday away from home.
Volunteers from a number of McMaster student clubs as well as University retirees and community members gathered earlier in the week to prepare the meal, which included 150 pounds of turkey and 75 pounds of potatoes as well as stuffing and green beans.
The program has been treating international students to Thanksgiving dinner since 1987.