Innovations in wireless patient monitoring and care attract federal support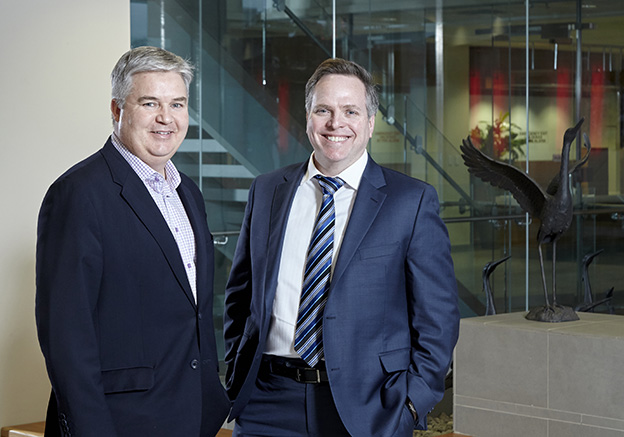 ---
A Hamilton team of researchers led by McMaster is receiving a total of $12.3 million to advance a remote monitoring and care system, called SMArTVIEW, for post-operative patients.
The Canadian Institutes for Health Research (CIHR) today announced a $750,000 grant for the project through its eHealth Innovation Partnership Program (eHIPP).
An additional $11.6 million of in-kind support is coming from industry and other partners for the development and testing of the SMArTVIEW technological system that could save people facing life-threatening complications after surgery.
Tens of thousands of seniors undergo cardiac and vascular surgeries in Canada and the United Kingdom each year, but studies have measured chronic postoperative pain in up to 40 per cent of patients at three months after surgery and hospital readmission at up to one in five patients.
Current systems for monitoring those patients after surgery are "inadequate," says Michael McGillion. An associate professor of the School of Nursing, McGillion is principal investigator for the project. Co-principal investigator is P.J. Devereaux, professor of clinical epidemiology and biostatistics and medicine for McMaster's Michael G. DeGroote School of Medicine.
With SMArTVIEW, a wireless information system connects specially-trained nurses to patients through tablets and other wireless devices. The nurses will monitor patients remotely and keep track of vital signs and provide education to improve patients' recovery.
THE SMArTVIEW stands for TecHnology Enabled remote monitoring and Self-MAnagemenT: VIsion for patient EmpoWerment.
The research, to take place in Ontario and the U.K., will focus on remote, continuous monitoring and recovery support for eight weeks post hospital discharge. Several studies over four years will measure the effectiveness and efficiencies.
The Hamilton-based research team includes members of McMaster, Hamilton Health Sciences, the Population Health Research Institute and Mohawk College, along with members from the University of Toronto and Coventry University in the U.K.
"With SMArTVIEW and this research, we'll be able to move from futuristic concepts to real-life care that's in widespread use, based on evidence of real-world impact," said McGillion.
"We are fortunate to be working with drivers of eHealth innovation including our lead technology partner, Philips Canada, along with QoC Health, a patient-engagement platform; XAHIVE, a secure communications service, and mPath, a mobile application developer.
"Looking ahead, we have the opportunity to reduce the global risk of serious complications following cardiac and vascular surgery by making continuous patient monitoring and virtual support, from hospital to home, a reality."
The CIHR eHIPP was established to identify patient-oriented eHealth solutions that will improve health outcomes, patient experience and lower health costs, as well as foster partnerships between researchers and industry.