Week-long Indigenous Studies Department launch celebrates '30 years of dedication'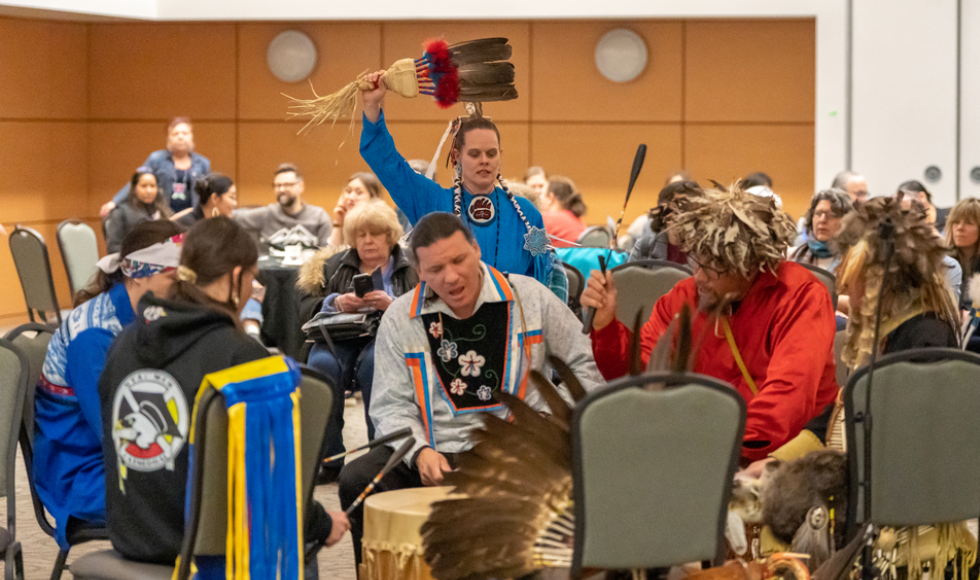 The official launch of the Indigenous Studies Department at McMaster was marked by a weeklong celebration that culminated with a Powwow and Indigenous vendor market in CIBC Hall on March 30th.
---
"I'm looking at the sign there that says Indigenous Studies," John Sherry said Thursday. "Well, you never stop learning about Indigenous studies. We go to our elders to make sure it's never forgotten. That goes for all of us."
Sherry, a Mohawk from Six Nations, was taking a break from performing a traditional dance at a celebration of the new Indigenous Studies Department at McMaster.
If there was a theme to the weeklong celebration of the launch of the Indigenous Studies Department (ISD), it was just that: keeping knowledge alive. Whether that was the Cayuga language, Indigenous legends of the night sky, or the role of Indigenous ironworkers in building New York City's skyline.
The formal launch week for the department started off on March 27 with two days of undergraduate symposiums. On Monday, the event was started with a dedication delivered in the Cayuga language by ISD student Enrahdaohes Lickers Perez who has been studying the Cayuga language, which only has around 50 fluent speakers.
On Tuesday, Enrahdaohes Lickers Perez led a Cayuga language workshop, passing that knowledge on to students and staff. But that wasn't the only workshop on Tuesday. Biology Professor Susan Dudley led a greenhouse tour that included pot painting and planting. After that, Elder-in-Residence Katherine Knott led a tobacco tie and smudging workshop.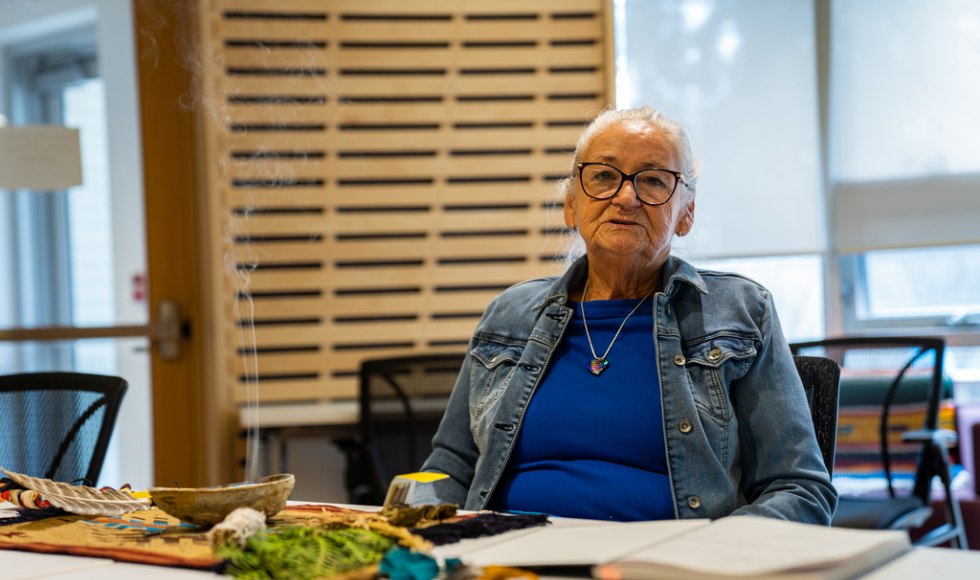 Also on Monday and Tuesday, students, staff, faculty and community members were all invited to watch the planetarium show Celestial Bear: The Six Nations' Night Sky, which tells the Indigenous legends of the night sky. If you didn't catch the showings during launch week, visit the planetarium's website to check for future shows.
Wednesday evening saw a series of film screenings in the evening, including Rotinonhsión:ni Ironworkers, a short film co-directed by Indigenous Studies associate professor Allan Downey with former student Carlee Loft. That was followed by six short films from the imagineNATIVE tour.
The program reflected on the passing of knowledge from one generation to the next and honouring where we and our ancestors came from.
The celebration came to a crescendo on Thursday, with a Powwow and Indigenous vendor market at CIBC Hall. Drumbeats and song filled the student centre, proclaiming the arrival of the Indigenous Studies Department.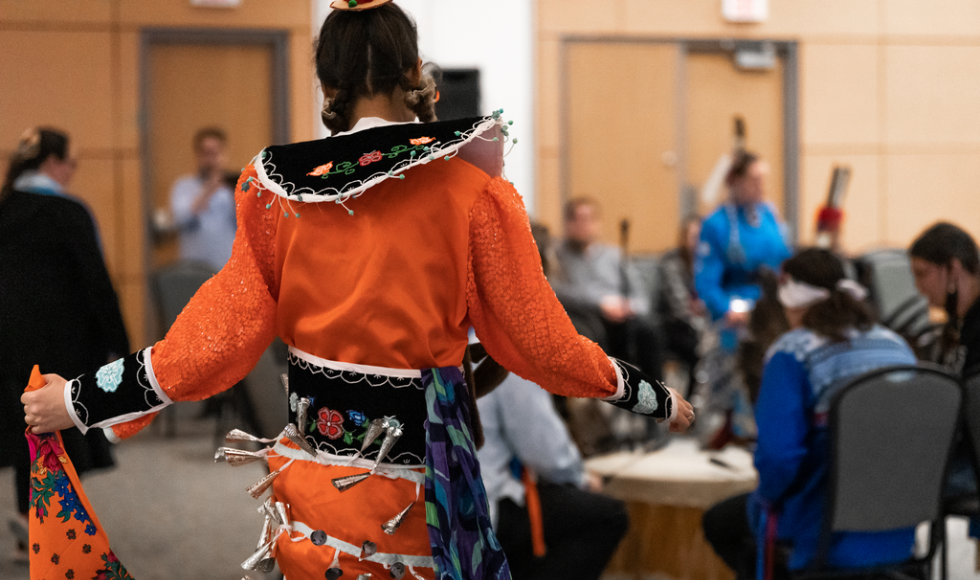 Students, faculty, staff and community members packed into the hall to welcome the newest department, joining in the dancing and enjoying the Indigenous foods laid out by the McMaster Hospitality team
All day, La Piazza was serving up some Haudenosaunee inspired dishes, including three sisters stew, sumac salmon and wild blueberry chicken.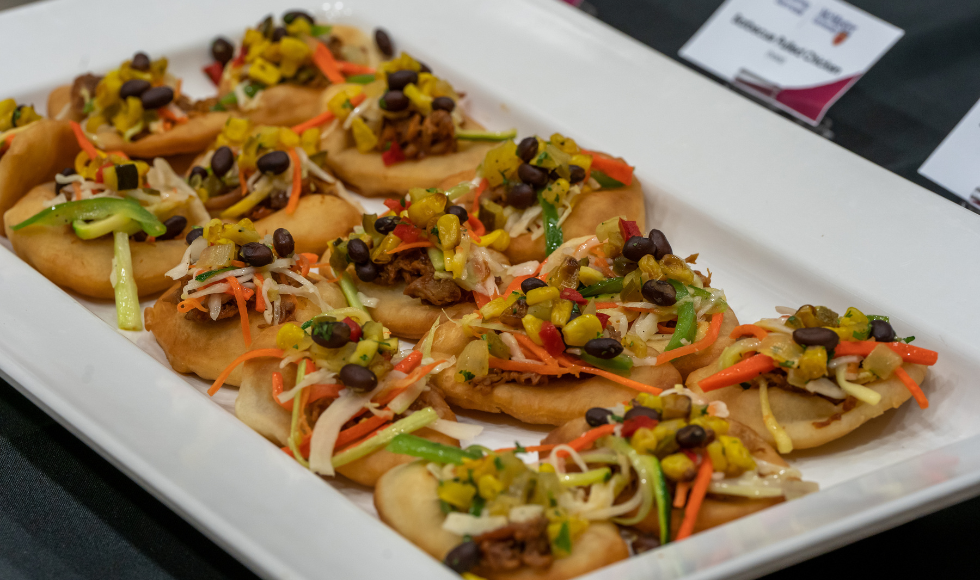 "It's taken 30 years of dedication to create this space for Indigenous students, staff and faculty at McMaster," said Rob Innes, chair of the department.
"To get to this point has taken a lot of work. Faculty such as Dawn Martin-Hill and Rick Monture have laid the foundation, along with support from administrative staff, the Dean Jeremiah Hurley, right up to the Provost."