Indigenous scholars get a taste of the graduate school experience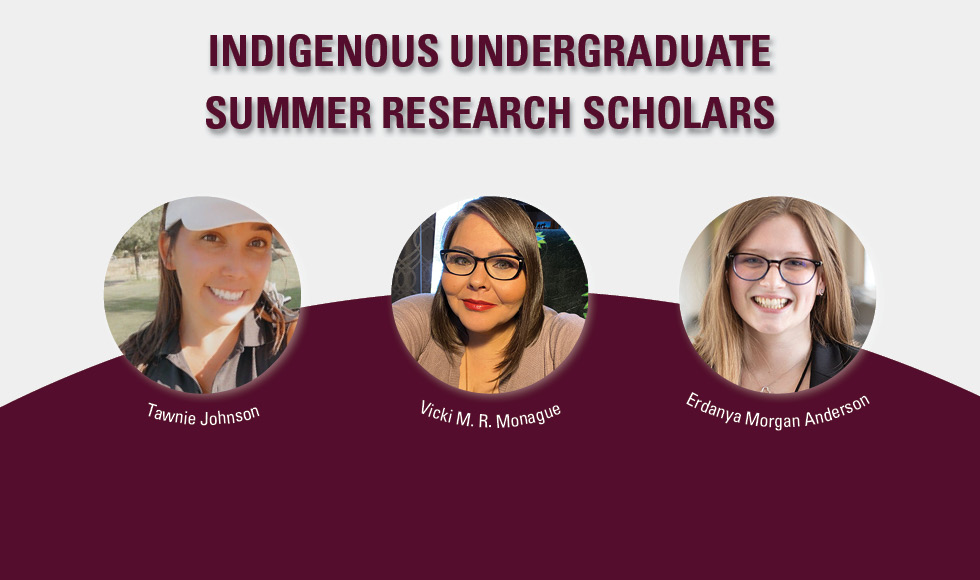 Over eight weeks, 27 undergraduate students from across the country worked with McMaster supervisors to gain new skills and advance an area of research.
---
"This program is a really wonderful opportunity for students, like me, who wish to both learn in an academic sphere, but also bridge the gap between the academic institution and Indigenous communities."

-Erdanya Morgan Anderson, 2021 cohort,
Indigenous Undergraduate Summer Research Scholars (IUSRS)
Erdanya Anderson is one of the 27 undergraduate students from across the country who recently completed the McMaster Indigenous Research Institute (MIRI) 's eight-week intensive program for early scholars.
Providing academic, social and cultural activities, the Indigenous Undergraduate Summer Research Scholars (IUSRS) program facilitates mentorship and guidance for Indigenous undergraduates as they prepare for graduate school. Now in its seventh year, the program includes virtual workshops and Indigenous knowledge sessions, and an opportunity for students to work on a research area of interest with a McMaster faculty supervisor.
MIRI's new director, Tracy Bear, joined the 2021 IUSRS student presentations earlier this month. She had heard about the success of the program and noted the relevance and power of the students' research topics, contributing to McMaster's overall reputation as Canada's most research-intensive university.
"The IUSRS program creates an environment for Indigenous students to think about, explore and research relevant issues within their own community-based perspectives," says Bear. "I'm so impressed with these 2021 students, and I'm so proud to be a part of MIRI to continue with this proud tradition of research excellence."
Learn more about critical research presented by three of this year's Indigenous scholars below.
---
Sharing star knowledge
Vicki M. R. Monague
Monague, a political science student at Lakehead University, joined the program to learn more about Indigenous research methodologies. For her summer research, Monague teamed up with physics and astronomy assistant professor Robert Cockcroft to revitalize Indigenous Star Knowledge in Canada.
"We don't have that information available in our schools system, so we are creating a curriculum to teach Ojibwe star knowledge," says Monague. "We're using a two-eyed seeing approach, meaning that we'll meet the Ontario curriculum requirements for science and technology for grades 5 to 8, but complement that with teachings on the various constellations that exist."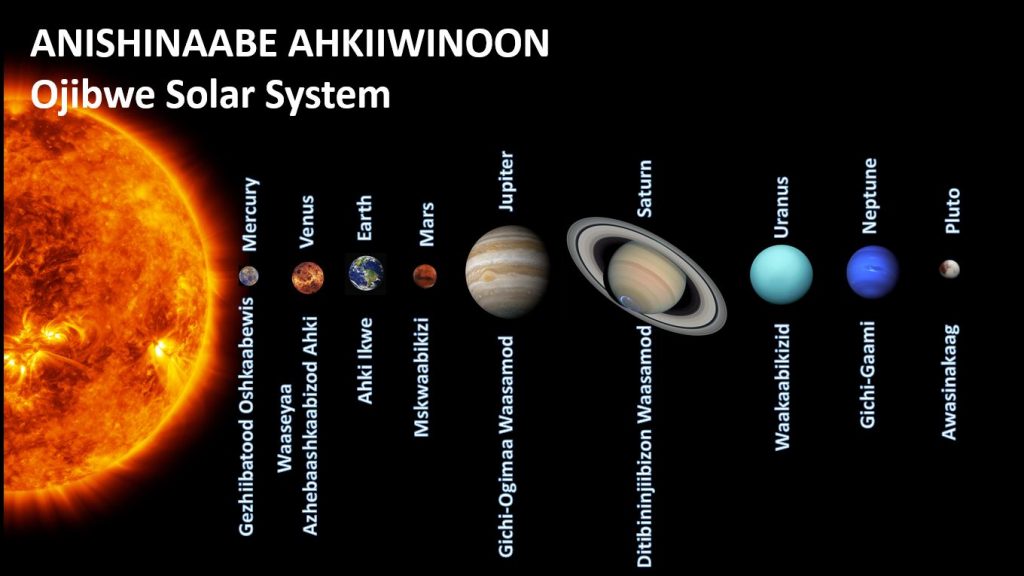 Moving forward, Monague and Cockcroft are planning to bring a portable planetarium and share these educational topics with Beausoleil First Nation Christian Island Elementary School, once it is safe to do so.
"Through Vicki's work, I appreciate even more the interconnectedness between astronomy and Indigenous knowledge and ways of knowing, including language, culture, history, and land-based education," says Cockcroft. "We have just begun scratching the surface on this topic, so we're working on how to continue our work together."
---
EVALUATING CHILD and family well-being
Tawnie Johnson
Johnson had previously collaborated with her IUSRS supervisor Bonnie Freeman, associate professor in the School of Social Work, and Six Nations Social Services around family and child well-being. In particular, Johnson is interested in ensuring the Haudenosaunee perspective of well-being is available to the community.
"The Children's Aid Society perspective does not cover all aspects of well-being. It's about more than whether dishes are done, the house is clean or if a child has their own bedroom," says Johnson. "The goal with this area of research is to reframe and restructure our child welfare services on reserve to better reflect the Indigenous perspective."
Building on past work with Freeman, Johnson spent the IUSRS program exploring and developing Indigenous well-being criteria – such as happiness, whether the child is proud of their culture and to what extent they are participating in land-based activities and going to ceremony.
"Each and every year, I have worked with a number of wonderful students through IUSRS who have contributed so much to the projects and research that I have been involved with," says Freeman, who served as MIRI acting director until June 30. "Tawnie is no exception – she has contributed amazing ideas that continue to bring the research team back to the centre of our work as it relates to Haudenosaunee knowledge, principles and values."
Even though the IUSRS program is complete, Johnson will continue on with Freeman's team throughout the summer, supporting this critical area of research.
---
gene drive – consent & community agreement
Erdanya Morgan Anderson
Entering her third year of philosophy studies at Western University, the IUSRS program appealed to Anderson as a way to practically apply the theoretical knowledge she gained from her degree.
For her summer research, Anderson worked with Claudia Emerson, director of McMaster's Institute on Ethics & Policy for Innovation (IEPI).
During her eight weeks with the Institute, Anderson explored the nature of consent and community agreement around genetically modified mosquitoes as a method to control vector-borne diseases.
"Gene drive is a very complicated topic, which I'm still learning lots about. The overarching aspect is, it's a bioethics realm, so the science is intertwined with our human relationships," says Anderson. "This research is focused on how to manage the ethical questions regarding community engagement for new technology while also building respectful partnerships with communities."
Emerson says this was a unique opportunity for Anderson to learn about graduate research, but also a great experience for the Institute to engage an early-stage scholar and expose them to the collaborative and multidisciplinary approach that McMaster is known for.
"Philosophy is often an individual, lone person enterprise," says Emerson. "The IUSRS program is enriching in that it affords young scholars the experience of collaborative research. Importantly, the learning is mutual; by bringing in Indigenous, community-based perspectives, we see new vantage points and dimensions of this global issue."
To further explore the ethical implications around gene drive, Anderson will continue her work with the Institute over the summer.
—
To find out more about the IUSRS program, please visit the McMaster Indigenous Research Institute website.