Indigenous Health Learning Lodge opens at McMaster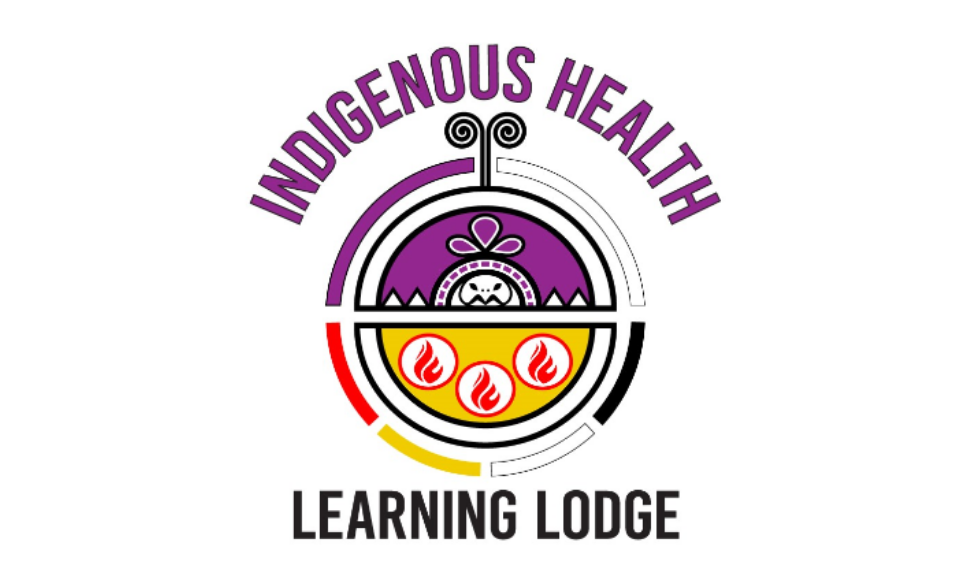 The Indigenous Health Learning Lodge (IHLL) will be a new home for Indigenous faculty, staff and learners, as well as others who want to learn about Indigenizing health science education and Indigenous culture.
---
A new home for Indigenous faculty, staff and learners, as well as others who want to learn about Indigenizing health science education and Indigenous culture, is officially opening at the Faculty of Health Sciences.
The Indigenous Health Learning Lodge (IHLL) will be a hub for training and curriculum development, and it will provide a safe space with access to Traditional Knowledge Helpers and a student lounge to study and socialize. It will also be an inclusive place for non-Indigenous students to learn more about colonization and reconciliation.
Construction of the lodge, which is in suite 3510 of the Michael G. DeGroote Centre for Learning and Discovery (MDCL), is complete but because of the pandemic the grand opening on Monday, Jan. 24 will be virtual.
The event will include an honouring ceremony for several Indigenous graduates of the Michael G. DeGroote School of Medicine and a virtual tour of the space that includes several pieces of Indigenous art, including an untitled piece by Norval Morrisseau.
The lodge has two Indigenous names: the Haudenosaunee name is Tsi nón:we ayakonniyóhake táhnon aonsayakota'karitehake, which means 'The place of good life and return to health.=' The Anishinaabe name is Mino Bimaadiziwin Mishkiki Aapjishnik Gamik' which may be translated to the concepts of the good life; medicine recovery/healing lodge.
The Indigenous Health Learning Lodge is an integral part of the Faculty of Health Science's Indigenous Health Initiative, said Bernice Downey, associate dean, Indigenous health for the faculty.
"The enhancement of a structural presence sends an important signal regarding the faculty's commitment to a reconciliation path forward to implement our Indigenous health education priorities."
The lodge will advocate and increase awareness regarding human rights, anti-racism and cultural safety concerning Indigenous health & well-being. It will highlight important days such as the National Indigenous Day, which is being held on June 21st this year, and Orange Shirt Day on September 30th, which is in memory of the thousands of Indigenous children who died in residential schools.
The Indigenous Health Learning Lodge is one step, but an important one, towards McMaster University and the Faculty of Health Sciences' commitment to the recommendations of the Truth and Reconciliation Commission of Canada, said Paul O'Byrne, dean and vice-president of the faculty.
The commission's calls to action are meant to further reconciliation between Canadians and Indigenous peoples following the history and legacy of Indian Residential Schools.
"We're serious about our responsibilities to live up to the commission's calls to action, and dedicating this space is another move forward," said O'Byrne.
The Indigenous Health Learning Lodge is led by executive director Alexandra Trottier, a First Nations advocate of mixed Kanienkehaka (Mohawk) Wolf Clan and settler heritage.
"There has been a huge increase in collective awareness of what's happened to Indigenous Canadians, and many students at McMaster are interested in pursuing the conversation about making Canada a safer place for Indigenous people," said Trottier.
"We are beginning to accrue leadership at the university that can enact future systemic change."
The idea of a lodge is years in the making, co-created with support from local community members, and in keeping with the Indigenous Health Initiative's strategic plan.
As well as incorporating Indigenous education into the curriculum of existing FHS programs, the plan calls for reform among cross-professional regulatory bodies and health education stakeholders, growing the number of Indigenous faculty members, as well as supporting Indigenous ways of knowing.
This means building relationships and policies to support Indigenous knowledge helpers, as well as community Elders and students.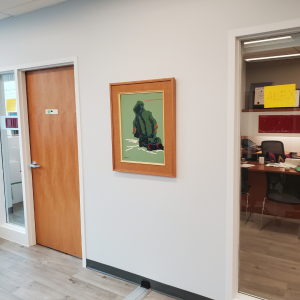 One of the first goals is to help craft an Indigenous-specific curriculum for a range of FHS programs. This includes helping medical students understand why Indigenous Canadians often face unequal access to health care, as well as the impact of discriminatory practices like forced sterilizations.
The IHLL will also educate students on the history of colonization and the United Nations Declaration on the Rights of Indigenous Peoples. To this end, the IHLL will organize both speaking and social events to spread its message of reconciliation and bring people together.
Trottier also sees the lodge playing a role off campus, with affiliated community hubs in both Hamilton and nearby reserves such as the Six Nations of the Grand River Territory and Mississaugas of the Credit.
"I would like to see the lodge become more prominent, as an Indigenous health program, where we have faculty of our own, rather than just folks who are cross-appointed, and are able to teach Indigenous health knowledge to people and integrate a lot more of the First Nations community in this area," she said.
Trottier, a social worker, has been an advocate for more than a decade and spent the latter end of her career focusing on Indigenous mental health. She was most recently a manager for Mental Health and Addictions with the De dwa da dehs nye>s Aboriginal Health Centre in Hamilton.
"My job is to speak truth to power, and I take that with a lot of humility and respect for the people I represent. I hope to create a better world for people, where they can be safe, secure and healthy," said Trottier.
Anyone wanting to join the virtual grand opening at 11:15 a.m. on Jan. 24 should email baskij2@mcmaster.ca