Indigenous Education Council introduces new strategy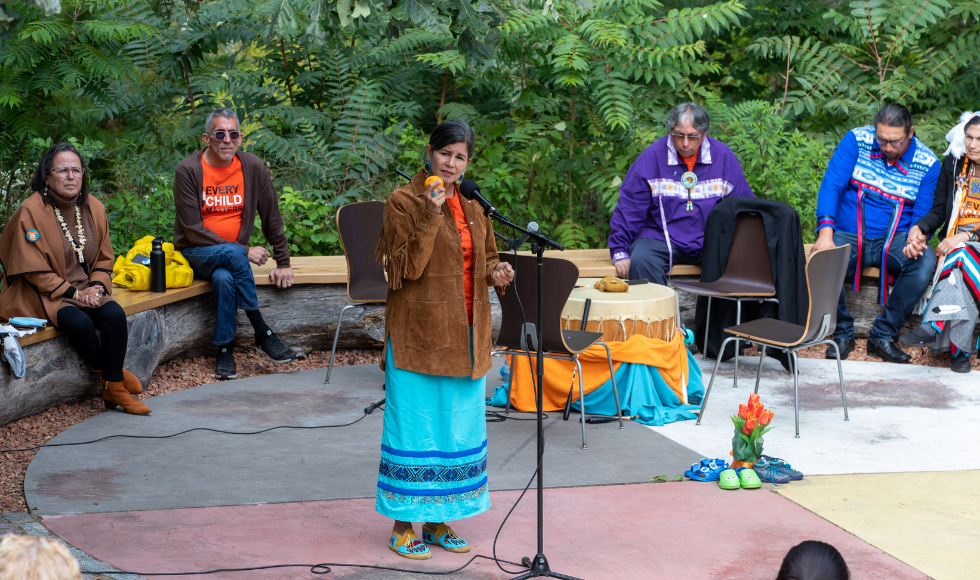 Tracy Bear, Director, McMaster Indigenous Research Institute shares remarks at the launch of the IEC's new strategy. L-R: Bernice Downey, associate dean, Indigenous Health, Faculty of Health Sciences; Randy Jackson, IEC Academic Co-Chair; Tracy Bear; and drummers Franklin McNaughton and Jamie Johns and Sharon LaPointe-Johns.
---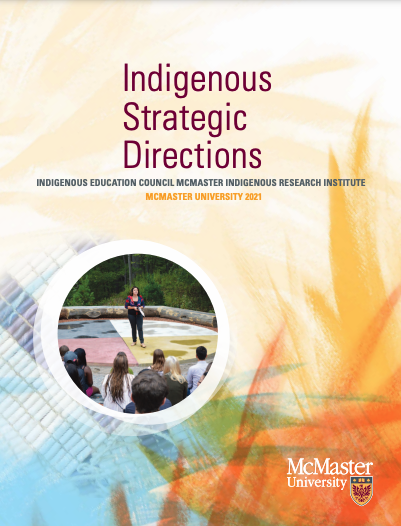 Through a campus-wide collective effort with Indigenous groups, a new strategy has been developed by the Indigenous Education Council and McMaster Indigenous Research Institute.
Indigenous Strategic Directions will act as a guide for the University as a whole, with four main strategic goals of research, education, student experience and leadership and governance.
Watch the launch of Indigenous Strategic Directions below.
"This strategy really represents a forward thinking, progressive approach that will move us in the right direction of addressing the Truth and Reconciliation Commission's calls to action, specifically to education", says Randy Jackson, Academic Co-Chair of the IEC. "It demonstrates the best of working together at McMaster."
Strategic goals and directives were developed using different engagement strategies. To ensure that all feedback aligned, input was evaluated according to the following criteria:
Advances and empowers Indigenous scholars, students, staff, and communities
Guards and protects Indigenous cultural integrity at McMaster
Responds to the Truth and Reconciliation Commission's Calls to Action; and
Upholds the United Nations Declaration on the Rights of Indigenous People
"McMaster University has a desire and responsibility to enhance the experience of Indigenous peoples on campus and beyond," says Adrianne Xavier, Acting Academic Director, Indigenous Studies Program. "The strategy is already having a positive impact on campus, and we're hoping that it can help guide and shape the future of the Indigenous Studies program as well"
The overall aim of the strategy is to enhance the visibility and impact of the Indigenous community on campus and further the University's commitment to a culturally safe campus for Indigenous students, staff, and scholars.
The strategic plan was formally announced as part of events marking the National Day for Truth and Reconciliation on September 30, and included remarks from both the President and Provost. Read the President's full statement and view the recorded livestream here.
To read the full strategic plan, please visit the Indigenous Education Council website.