In conversation with McMaster's new AVP of Teaching and Learning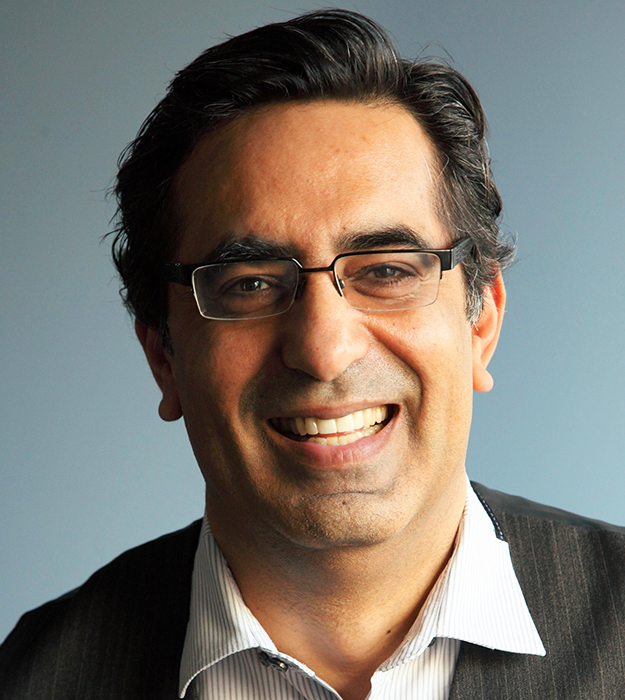 'McMaster is a place that thinks about tomorrow,' says professor Arshad Ahmad, newly appointed associate vice-president, Teaching and Learning. He spoke with the Daily News about his passion for the student experience, his vision for teaching and learning at McMaster and what he's learned from traveling the world in the past decade.
---
How did you come to be involved in the scholarship of teaching and learning?
I've always been drawn to the student experience — and tried to make that connection to improve my teaching. After I received my master's in 1981, I taught finance at Concordia University, where I've worked for more than 30 years. I won some teaching awards along the way … and people asked me about learning theories. To my dismay, I couldn't answer them. Which led to doctoral studies in education. At the time, my colleagues in the business faculty thought I was crazy to change disciplines! But it has turned out well.
You mentioned that you travel a great deal?
Yes, in my roles as president of the Society for Teaching and Learning in Higher Education and vice-president of the International Consortium for Educational Development, I do travel a great deal, working with teachers. One thing you learn is how good we have it here in Canada. Another is that people everywhere are hungry to learn about learning. This international experience has taught me how important it is to learn from a wide network of colleagues, advisors and mentors. Translating this knowledge into action is one of my key goals in my new role here at McMaster.
Why did you choose McMaster?
It's a kind of homecoming, really. I've developed deep relationships over the years with colleagues at the Centre for Leadership in Learning (CLL). Alan Blizzard, Dick Day, Dale Roy, Del Harnish, Don Woods and, more recently, Sue Vajoczki and others were a constellation of leaders and mentors in my own development. McMaster is a place that thinks about tomorrow – the whole institution is moving forward.
Why was this new associate vice-president position created?
The position is a clear signal that the University is committed to building upon and expanding the high quality of teaching and learning at McMaster. The new role also opens the window to a much wider scope of research activity and a larger network of external partners, both in Canada and internationally.  For example, we plan to create an international advisory network, bringing in top speakers and organizing major events. The position broadens the opportunities to make teaching count.
How will the new institute differ from the former CLL? 
CLL offered valuable pedagogical expertise as well as learning with technology. Going forward as a full-fledged institute, our third pillar will be to pursue interdisciplinary, evidence-based research to improve practice.  We are committed to take on more projects for the faculties and programs that have a greater impact on more students, and we hope to increase capacity by reorganizing our working groups.
And we hope to take this even further, by fully including students in all aspects of our activities. The institute will be their home, too, as they partner with us and help to co-design and co-publish.
This transformation will take time. For now we are re-imagining the possibilities. I look forward to meeting with colleagues across campus to discuss the direction of the new institute in these very exciting times for all of us!
Read more about Professor Arshad Ahmad

Related: FEED Summit offers new perspectives on teaching and learning