"I was always in a role providing help for others"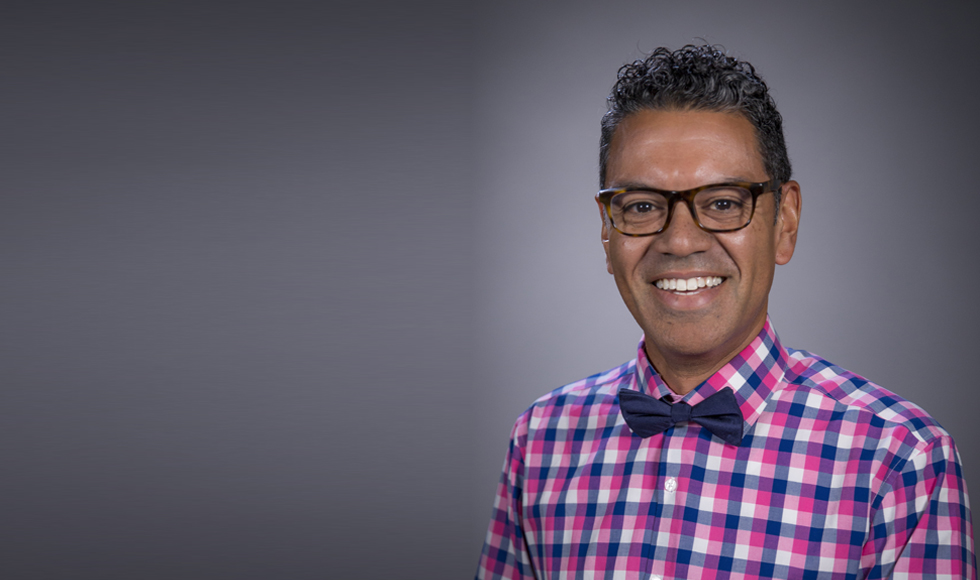 ---
Orson Morrison is a clinical psychologist, an affiliate clinical associate professor at DePaul University in Chicago, and the director of the DePaul Family and Community Services. The health centre primarily serves low-income urban ethnic-minority children and families who have experienced trauma and community violence. Morrison also serves on various state-wide committees and conducts policy work related to children's mental health.
And when he's not teaching graduate psychology classes at DePaul and other schools in Chicago, he and his wife, who also works in the field of mental health, see clients at a group practice.
"As the oldest child of two siblings I was always in a role providing help for others," says Morrison.
During his time at McMaster, Morrison volunteered as a peer counsellor with the Student Wellness Centre for two years under associate director, Debbie Nifakis. His time there set him on his career path.
"Debbie exposed me to what it was like to be a professional psychologist and helped me to grow and see myself as a counsellor," Morrison says.
He was part of the first cohort of students to be involved with a new peer-to-peer counselling program at the centre.
"Orson had a natural kindness and warmth that made it easy for others to open up and trust him," Nifakis recalls.
"He absorbed the training we provided with enthusiasm and care, I think he always had the feeling that he had found his calling."
After completing his undergraduate degree in psychology in '96, Morrison went on to complete a graduate degree in counselling and a doctorate in clinical psychology. Morrison says working with children is rewarding because positive intervention in the life of a child and their family can have a powerful impact on their development.
Morrison is part of several policy committees that look at how to increase access to psychiatry services in Illinois. One of their goals was to address the shortage of qualified professionals who can prescribe psychotropic medication. Eventually, with the support of other committees, Illinois permitted psychologists with additional training and a Masters in psychopharmacology to prescribe these drugs.
In Chicago, where community and gun violence is a serious problem, the objective of the committees is to provide trauma-informed mental-health services in schools to help students who are regularly exposed to community violence.
Morrison says he's motivated to tackle these challenging situations because he knows how much strength there is in the community and in families.
"I feel like it's very important for me to use all the power and privileges I've been given to try and make life a little easier for people who are less fortunate."
In 2018, the McMaster Alumni Association presented Morrison with a Community Impact Award for his career working with children, adolescents and families involved in the child welfare system and those impacted by poverty, social exclusion, violence and abuse.
"Orson cares about his work and in particular about the people he helps," says Nifakis, who attended the award ceremony to see Morrison recognized for his career efforts.
"I am so proud that we had something to do with influencing his choice of career and helping him to find his passion."