'I promised him I'd come back and I have to keep my promise'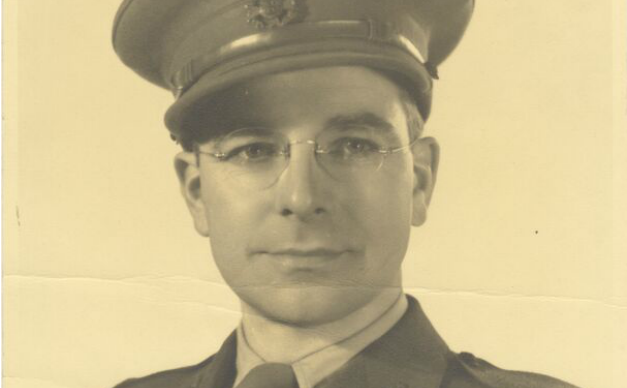 McMaster alumnus Major Stuart Ivison served as a chaplain in the Princess Patricia's Canadian Light Infantry during WWII. His son, Don recently donated his father's war archives to McMaster University Library, saying he hopes the archive, will convey, 'ideas of true patriotism and loyalty.'
---
"I promised him I'd come back and I have to keep my promise."
This was the vow of a young Canadian soldier returning to the battlefield to search for his missing friend who had been wounded days earlier during the Allied advance through Italy in October 1944.
Accompanying the soldier was Major Stuart Ivison who recounted the story in one of the many letters he sent home from the front:
 "We reached the muddy banks, still heavily mined, and had no way of getting over. The youngster pleaded to be able to be allowed to swim over and make a thorough search…so I let him go and watched as he swam across the rushing, dirty stream, and sloshed around on the mud flats on the other side.
At last he found his friend, dead from his wound…. When he came back, I wrapped my raincoat around him and took him back to his Company. Tomorrow, I take a party down to recover the body and there will be engineers with us to sweep a path through the minefields.
 I don't suppose this is particularly good reading, but I thought the boy's devotion was worth putting down. At any rate, it certainly impressed me."
Ivison was a witness to many such tragedies of war, though he never fired a shot in battle.
From 1941 to 1945, Ivison, a Baptist minister and McMaster alumnus, served as a chaplain in the Princess Patricia's Canadian Light Infantry and documented his experiences in detail through letters, maps, photos and other materials, creating a unique archive which Stuart's son, Don, has now donated to McMaster University Library's William Ready Division of Archives and Research Collections, where it will soon be available for research and study.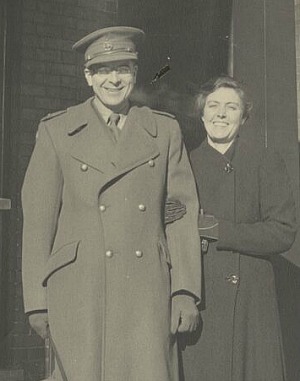 "My mother kept all his letters in a shoe box for many years," says Don Ivison. "After she died, we set them aside and only recently opened the box to look at them. They are numerous and they provide a special kind of insight about WWII."
As a child, Don Ivison recalls waiting for the mailman daily with his brothers David and Duncan for letters from oversees which chronicled his father's experiences and the experiences of his fellow servicemen as they fought their way through Europe.
"He became a great admirer of the common soldiers and their sacrificial devotion to the war effort," says Don Ivison. "He, of course, was a non-combatant. But he saw the daily exposure of the troops to the difficult and often brutal events around them. He never failed to express his admiration and respect for them."
The archive contains a number of materials including letters written by Ivison's wife, Marjorie that painted a picture of family life on the home front, and a series of pocket maps illustrating his regiment's journey through Italy, France, Holland and finally Germany.
The archive also reveals Ivison's deeply personal connection to the men in his regiment. As a chaplain, he saw that they were cared for both in life and death. He comforted the wounded and was entrusted with letters, money and other precious items by soldiers preparing for the worst. It also fell to him to identify the dead, see that they were properly buried, and ensure that their graves were registered.
"This collection is remarkably complete and provides a window on the war from a very unique perspective," says Vivian Lewis, McMaster University Librarian. "This collection will be a valuable resource for those seeking to gain a deeper understanding of World War II. We are grateful to receive this generous gift and proud to be the custodians of such a meaningful and rich archive."
 Read the full text of Major Ivison's letter from October 29, 1944