"I hope it will help rewrite history"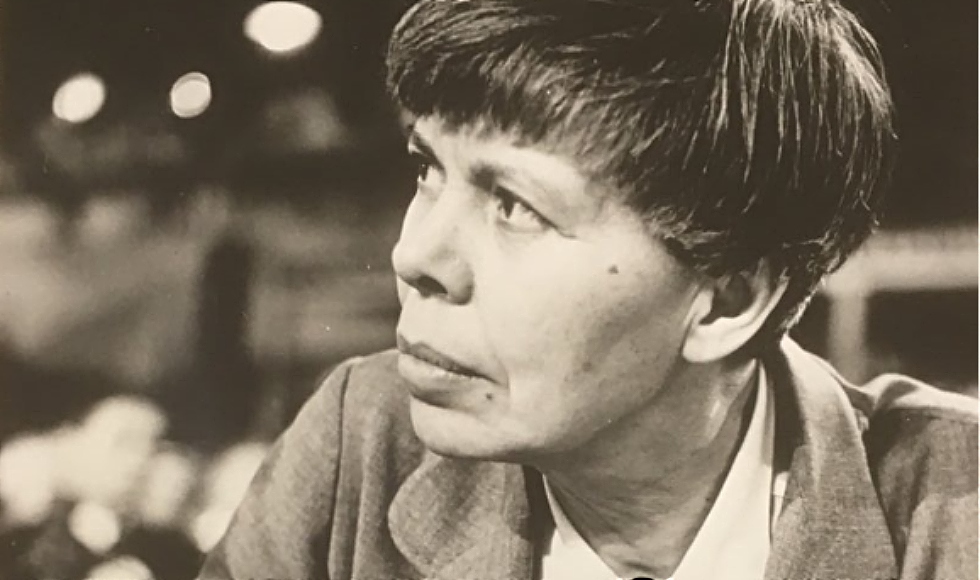 The archives of Judith Robinson –a trailblazing Canadian journalist throughout the 30s, 40s and 50s – is shedding new light on some of the most influential people, ideas and events that shaped Canada in the mid-20th century.
---
Judith Robinson may be the most famous journalist you've never heard of.
A household name throughout the 1930s, 40s and 50s and a pioneer of women in journalism, her byline regularly appeared on the front page of some of Canada's most widely read newspapers.
So influential was her political commentary that one fellow journalist described her as the most feared woman on Parliament Hill. She even started her own popular weekly paper, NEWS, which ran throughout the Second World War.
But her impact extended well beyond journalism.
She was a prominent public figure who rubbed shoulders with the leading intellectuals of the day, including philosopher George Grant, who dedicated Lament for a Nation – considered a seminal work of Canadian political thought – to her.
She was also a voice for the underprivileged who championed and led a number of social causes, including a high-profile campaign to close and replace Toronto's aging Christie Street Veteran's Hospital, which she considered to be a disgrace and a dishonour to past soldiers.
These and many other aspects of Robinson's remarkable life and work can now be explored in her personal archives, recently donated to McMaster University Library's William Ready Division of Archives and Research Collections by her niece, Gillian Watt.
"She was not at all a grand dame," says Watt. "She was not in any way puffed up about what she was doing. She just did her job."
"I hope that people will use the archive and look at her writing and what she thought about what was going on at the time. I hope it will help rewrite history a bit."
From photos and manuscripts, to fan mail and correspondence with some of Canada's best-known political and intellectual figures, the archive contains a wealth of materials that provide unique insight into some of the dominant issues, ideas and events of the era.
"In terms of Canadian history, this archive is invaluable," says Christopher Long, archives processing librarian.
"Judith Robinson was there for some of the biggest events in Canadian mid-century political and social history – she wrote about them and was often very critical of the governments of the day. She had a distinct voice and that comes through in the archive."
"Also, she led an unusual and interesting life," adds Long. "From a biographical perspective, she's a fascinating person and the archive reflects that."
Born in Toronto in 1897, Robinson was the daughter of John "Blackjack" Robinson, the long-time editor of The Toronto Evening Telegram. A self-taught journalist, Robinson landed her first job as a reporter in 1929 at The Globe (a precursor to the Globe and Mail) where, in 1934, at the height of the Great Depression, she began writing a daily front-page column – often drawing attention to the plight of the unemployed and homeless.
In 1940, Robinson resigned from The Globe after a series of disagreements with its editors over coverage of the Mackenzie King government's war preparation efforts, which she viewed as dangerously inadequate. Soon after, she started her own publication, NEWS, with Oakley Dalgleish who would later become editor-in-chief of the Globe and Mail.
In 1953, Robinson became the Ottawa columnist at the Telegram, moving in the same circles as Canada's political and intellectual elite and building strong relationships with some of the most influential figures of the day. In particular, those aligned with "Red Toryism," a brand of conservatism that blended socially progressive policies with fiscal discipline.
The archive contains extensive writings, press clippings, drafts and many other materials from Robinson's varied career, including what Long calls "the jewel in the crown:" The complete run of NEWS from 1941-1946.
The archive also includes extensive correspondence with political figures from all parties including Prime Minister John Diefenbaker (1957-1963), whom Robinson campaigned for.
As well, it contains notes, philosophy and political ideas written by famed senator and constitutional expert Eugene Forsey, and John Farthing, author of the highly influential book Freedom Wears a Crown, which Robinson edited and compiled for publication after Farthing's death in 1954.
Other material includes notes and manuscripts related to four non-fiction books authored by Robinson, notably a critically acclaimed biography, Tom Cullen of Baltimore, as well as petitions and other materials related to Robinson's social advocacy efforts.
"We are proud to be the custodians of this important, incredibly rich material," says Wade Wyckoff, associate university librarian, distinctive, legacy, and digital heritage collections.
"This collection shines a light on an extraordinary person that in some ways had been lost to history, but whose life and legacy can now be rediscovered and explored by scholars and the public through her archive."
The Judith Robinson archive joins those of other prominent Canadian journalists in the Library's collection, including Pierre Berton, Peter C. Newman, Robert Fulford and Gary Lautens. The Library is also home to an extensive collection of Canadian publishing archives including those of McClelland & Stewart, Key Porter Books, Macmillan Canada and Clarke Irwin.
The William Ready Divisions and Archives and Research Collections is currently closed to visitors. More detailed information about the materials in the archive is available in the finding aid. For other questions about the archive or the Ready Division, please contact archives@mcmaster.ca.