Humanities offers new bursaries for Black students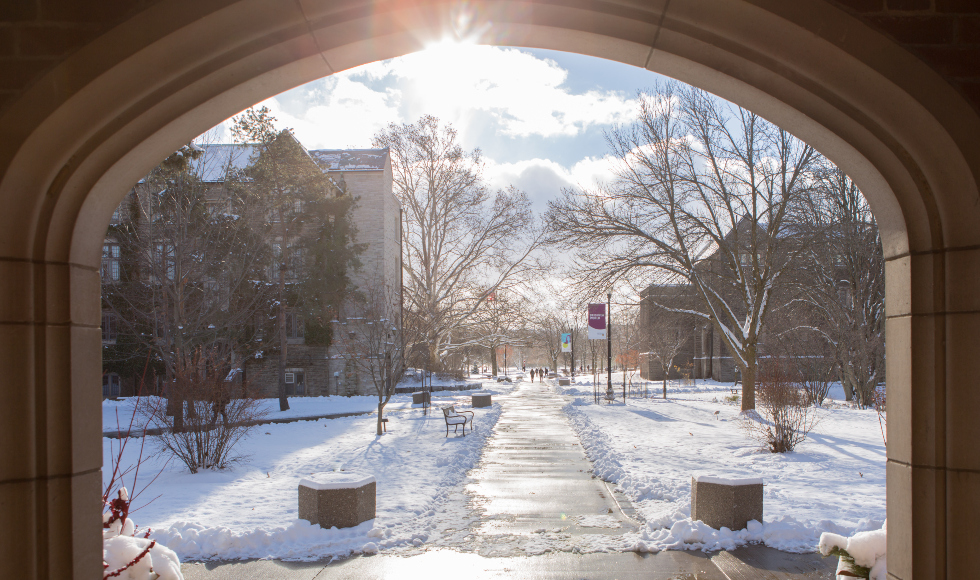 Two departments in the Faculty of Humanities have created bursaries for incoming and current Black undergraduate students.
---
Two departments within the Faculty of Humanities are now offering bursaries for incoming and current Black undergraduate students.
The departments of History and of Communication Studies & Multimedia have created bursaries for up to $2,500 per year that can be distributed among one or more Black students based on financial need.
The bursary for students in Communication Studies and Multimedia was funded by an anonymous donor who had previous donated to the department to support improving the experience of Black students.
Faculty and staff are participating in anti-oppression training, implementing anti-bias best practices in department hiring, and developing inclusive teaching strategies for all courses.
They also plan to survey students about the department's Equity, Diversity, and Inclusion action plan, and are developing ongoing strategies for student input, including providing honorariums to BIPOC students who participate in focus groups.
"We want to recognize BIPOC students for their valuable contributions," says CSMM Chair Christina Baade. "So many BIPOC colleagues and students are exhausted from doing so much of the labour around EDI. We need to ensure they are properly compensated for their time, energy, and insights when asked to contribute."
This work is funded by the same donor who funded the bursary.
"This bursary is a recognition of the insights and excellence Black students bring to our programs," says Baade. "Being inclusive and equitable is crucial in communications and media arts.
"If we don't have diversity in our schools, newsrooms, and elsewhere, we're going to have huge gaps in knowledge, lose out on essential voices and viewpoints and make serious missteps."
---
Supporting Black Excellence: A message from AVP of Equity and Inclusion Arig al Shaibah
---
The bursary created by the Department of History is the result of donations from History department faculty members who felt compelled to act.
"Around the time that we were preparing a statement of support for Black Lives Matter, we knew we wanted to do something that went beyond just words," says Stephen Heathorn, Chair of the department. "We spoke to the Equity and Inclusion Office and University Advancement, and by early summer we had the language in place for a bursary created by our faculty members."
Like the communications bursary, the History bursary is based on financial need. Students will apply and McMaster University's registrar's office will determine the recipients and manage the payments.
This bursary is just one step that the Department of History is planning to better address diversity and equity moving forward, including book discussions and more invited talks by Black and Indigenous scholars.
"Many of our History courses critically examine people and populations who have been marginalized and discriminated against through certain periods of history, allowing us to better contextualize what's currently happening in society," says Heathorn. "It's our job to ensure students are able to think critically and contextualize what's happening around them so we learn not to make the same mistakes."